Wood vs MDF Baseboard: What to Choose for Your Home?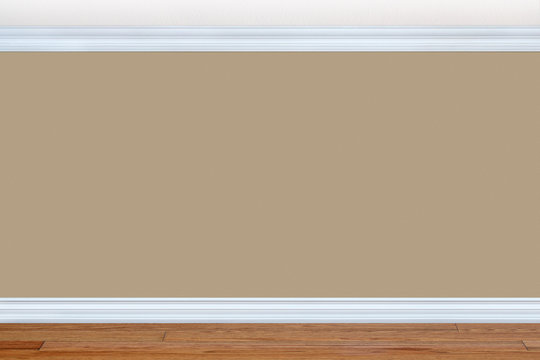 Home construction is not an easy task. Many things, from interior design to materials used, play an integral role. One such parameter you need to remember is to choose the baseboards. These are responsible for bringing out harmony and elegance to this space. Sometimes we overlook it and, in the end, regret the decision.
Before choosing one, you need to be sure about its major function. These act as a protective barrier against the wear and tear on the walls that can take place due to everyday activities. But apart from practical functioning, these play an integral role in the aesthetic appearance of the house.
Right now, wood and MDF baseboards are in consideration. But people are not so sure which one to choose. This article is for you if you are also stuck in the same situation. Here we will help you to know about every aspect regarding Wood vs. MDF baseboards so that you can choose them wisely.
About Wood Baseboards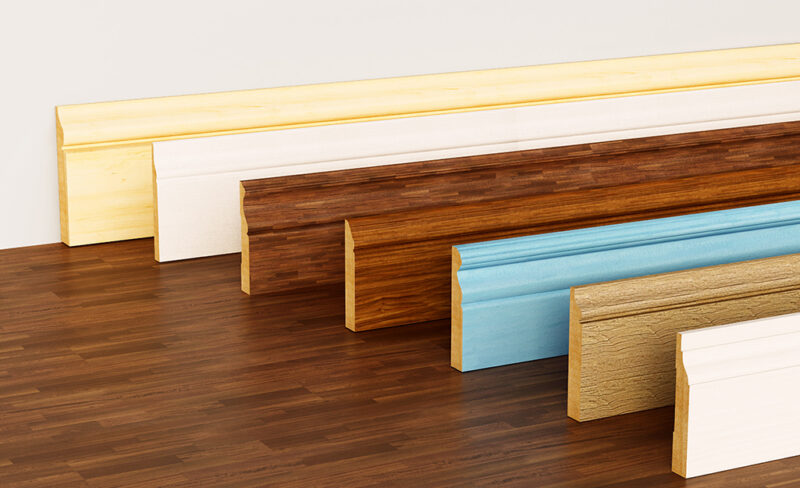 Wood baseboards have been very popular since ancient times. These turned out to be the designers' primary choices while designing their space's interiors. It is so because it adds a touch of sophistication and warmth to the space. Along with it, these offer versatility and durability.
The wood baseboards gel up with different architectural styles. From classic to contemporary styles, the baseboards can be integrated. One of the major reasons for choosing it is because of the variety of wood species available.
Every wood species has unique characteristics; people can choose the perfect match per their aesthetic preferences. These also come in a different color, so not much maintenance is required later on. It doesn't matter whether you choose the deep reddish-brown hues of cherry wood, the rich golden tones of oak, or the creamy beige shades of maple; there is a wood type to suit every vision and theme.
Advantages of Using Wood Baseboards
So many advantages are available to people when they are choosing wood baseboards for the aesthetics and functionality of the interior space. These are as follows.
1. Timeless Aesthetics
The primary feature that makes wood baseboards the primary choice is their timeless and natural beauty. These come in warm tones and intricate grain patterns with rich textures that add elegance and sophistication to any space.
These also get blended with various interior design styles, from traditional to contemporary. It doesn't matter whether you look forward to a rustic ambiance or a polished and refined look. These baseboards are best for improving the overall aesthetics of the living spaces.
2. Versatility of Wood Species
There are different types of wood species available, and each one of them has unique characteristics. The major options available to the designers and homeowners include cherry, maple, pine, oak, and many more. Each type has distinct color and texture. As per the requirement, the type of wooden species can be considered and customized accordingly.
As you see, different types of wood baseboards are available with distinct characteristics. This makes them the most choice because these can be customized per the house's interiors. A person just needs to tell their preferences to the designer, and they will suggest which one to choose and which not.
3. Durability and Longevity
How can we forget the durability and longevity parameters of wood baseboards? Since these are very durable hence turn out to be a reliable investment for any property. These can withstand the rigors of everyday wear and tear and protect the walls.
These are very sturdy, which ensures that they will remain in their original form and beauty for years. There will be no need for people to invest in the interiors of their homes again and again after considering good baseboards.
4. Easy Installation and Maintenance
The installation of wood baseboards is a straightforward process. Even if you are not having any professionals available and have an idea of how to use them, you can do it. You can easily cut them and fit them to the wall with the right materials. Also, these require minimal maintenance to retain their charm.
A person just needs to be sure of regular dusting and occasional polishing always to keep them shiny and glossy. In case there is any minor damage, repairing and refinishing wood baseboards can help. It is a simple process, and this again contributes to their popularity around.
5. Eco-Friendly and Sustainable
As we all know, food is a renewable resource, and it can be harvested easily. When you are choosing wood baseboards for your surroundings, you are taking a step towards eco-friendliness and sustainability in interior design. So many manufacturers are available who prioritize using wood baseboards because these are sustainable resources and contribute to an environmentally friendly choice as well.
About MDF Baseboards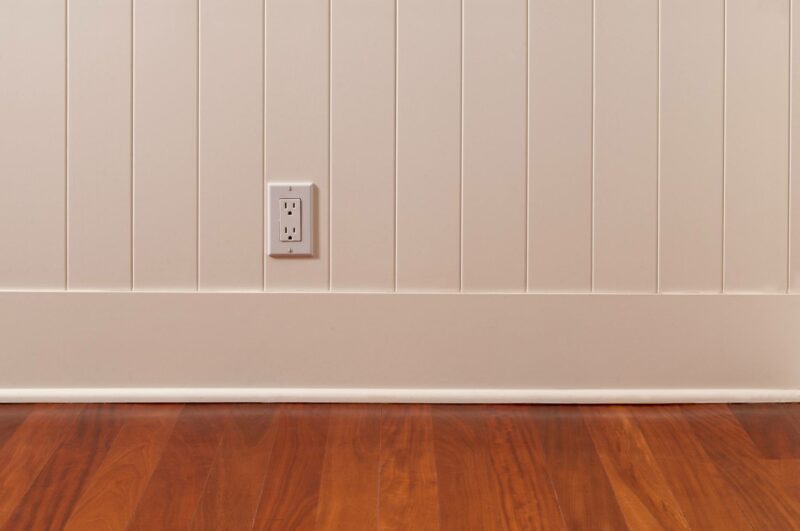 Medium-density fiberboards (MDF) are engineered wood products made with the help of wood fibers, wax, and resins when compressed under high pressure. This high pressure is helpful in converting them into dense, smooth, and uniform boards.
These are helpful in designing the interiors of the house. The primary reason that lets users consider MDF boards due to their cost-effectiveness. The affordability of these boards makes it an attractive choice for all those people who are on a tight budget.
Despite lower prices, no compromise has been made over aesthetics and quality at all. When these are installed in your house, a smooth and seamless surface will be offered that can be painted in the desired style that you require for your house. Furthermore, these can be customized as needed, and this as well makes it the best choice for people around.
Advantages of Using MDF Baseboards
Some people are curious to know about the advantages of MDF baseboards. Well, these are as follows:
1. Cost-Effectiveness
One of the primary advantages of using MDF baseboards is their affordability. Compared to solid wood or other materials available, it is a cost-effective option and works well for people on a tight budget. The lower price point is helpful for homeowners to get the right resources available to their place without compromising quality at all.
2. Versatility in Design
If we focus on the versatility of MDF baseboard designs, you will be surprised to know that these can be molded into various styles as required. You can integrate it from simple and contemporary to ornate and traditional styles.
This flexibility allows homeowners and designers to select them for completing the interior aesthetics of the space seamlessly. It doesn't matter whether you want a clean and minimalist look or intricate detailing. These baseboards can be customized as per your requirements.
3. Consistency and Smooth Finish
For the manufacturing of MDF, baseboards are precise, and a controlled process is in consideration. It is helpful in creating a dense, uniform composition with consistent dimensions. Since these come up with a smooth finish, so turn out to be the ideal choice for painting and finishing as well. There will be no need for people to put the additional amount to give proper finishing to the boards. These baseboards are ready to use and can easily be customized as per the requirements.
4. Stability and Durability
Some people feel that they will lack stability and durability since these are affordable. But this is not the truth at all. These are compressed wood fibers and resins and hence turn out to be a stable option.
With time these baseboards will not get deformed and will remain in the same shape if properly installed and maintained. The maintenance does not require so much effort. Just with little effort, things can be maintained easily.
5. Ease of Installation and Maintenance
The installation of MDF baseboards is a straightforward process, and with the help of adhesive or nails, the same can be done easily. These are lightweight in nature, and hence handling and positioning these baseboards is easy. Also, these are very easy to clean and maintain. The smooth surface just requires minimal effort, and you just need to wipe off the dust and dirt to maintain them. There will be no need for you to get any particular material available for cleaning them out.
Wood vs. MDF Baseboard: Differences to Know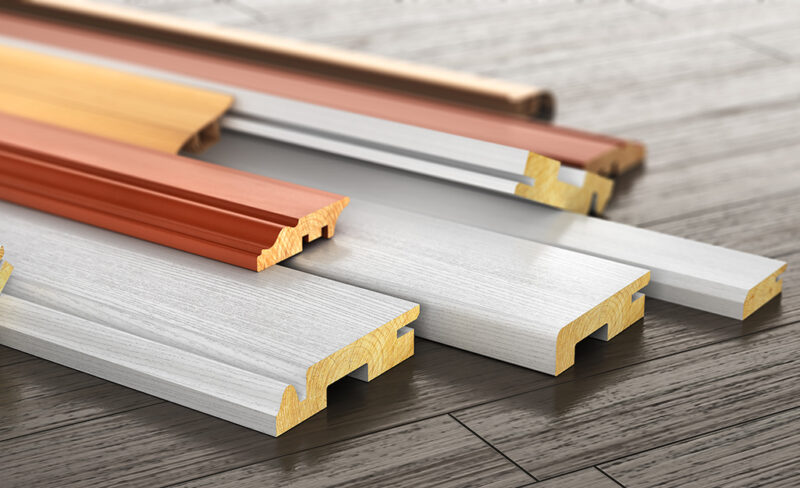 As we have elaborated on the advantages of wood vs. MDF baseboards in detail, there is a possibility that you may wish to know about the differences as well. Well, we have the list for it too.
1. Material Composition
Material composition is something that plays an integral role. The wood baseboards that you consider are made from natural solid wood and are sourced from various tree resources, including maple, pine, cherry, or oak. The wood type chosen has unique characteristics that lead to the natural beauty of the baseboard.
On the other hand, MDF baseboards are engineered wood products that are prepared by compressing wood fibers, wax, and resins under high pressure. These are responsible for producing a homogeneous board with no grain, and it leads to a consistent appearance throughout
2. Aesthetics and Versatility
No one wants to compromise with the aesthetics of their interiors, and along with that, they want a product that has some versatility in it. In this context, the wood baseboards are in consideration due to their timeless beauty and natural charm. There are different types of wood species available, and from classic to contemporary aesthetics, these turn out to be a versatile choice for interiors.
But when we are talking about MDF baseboards, these are highly versatile. Their appearance is somewhat similar to natural wood, but these do not have visible grain patterns. These can be the best choice if you want to have a modern and minimalistic aesthetic look for your surroundings.
3. Cost and Budget Considerations
Some people have no restrictions over the amount they can spend on baseboards, but some people do need to focus on the same. If you have a good budget, then choosing wood baseboards can be a choice. These are more expensive than MDF baseboards.
The MDF baseboards turn out to be the budget-friendly option for all those who are looking out for cost-effective solutions without compromising quality.
4. Durability and Resistance
The last parameter that we wanted to discuss while exploring wood vs. MDF baseboards is durability and resistance. The wood baseboards that you are considering are highly durable and remain the same with time. But some issues can take place, including wrapping, splitting, or moisture damage if the weather conditions are not good in your surroundings.
On the other hand, MDF baseboards are engineered wood boards. These are more stable and less prone to wrapping as compared to natural wood. These are also resistant to moisture, so they turn out to be a suitable choice for areas with high humidity levels.
Final Thoughts
In final words, when we are exploring wood vs. MDF Boards, one of them is a winner. Both come up with unique characteristics, and people can choose the one that goes as per their requirements. You mustn't be compromising on quality while choosing one.
Apart from it, if you have no restrictions over budget, go for wood baseboards. But if you have a limited budget, consider MDF baseboards. If you are confused about which one to choose, have a word with the professionals. The professionals will help you out regarding which one to choose. They will suggest to you the one that goes as per the requirements.
Also, they will let you know about other characteristics as well so that you can make up your mind regarding which one you can choose!
Sierra Rivera, a passionate home decor enthusiast, runs the popular blog CozyCottageCute.com. Sierra shares decor tips, DIY projects, and personal insights. Off the blog, she's often at antique markets or redecorating corners of her own space.