Create a Moody Dark Academia Room: An Ultimate Guide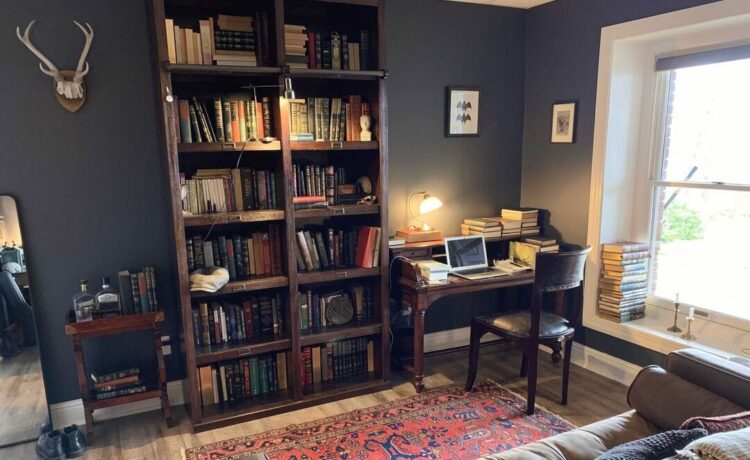 Love for Harry Potter is never ending, and people who have watched it understand that it holds a different place in their hearts. If you are a Harry Potter Fan, you are definitely a fan of dark academia rooms as well.
This is something different! This difference lets people look for ideas to help them decorate their rooms similarly. Undoubtedly, the elements of a dark academia room are something that makes it different. From the preservation of history to the preservation of culture, there is a lot the room speaks about.
Well! Hold your horses' guys, because we have a lot for you in this guide for dark academia décor. Here we will guide you on how you can create the perfect moody dark academia room and what elements you can add.
After this read, you will have an idea about where you can initiate. Without further ado, let's get started!
A Bit About Dark Academia Room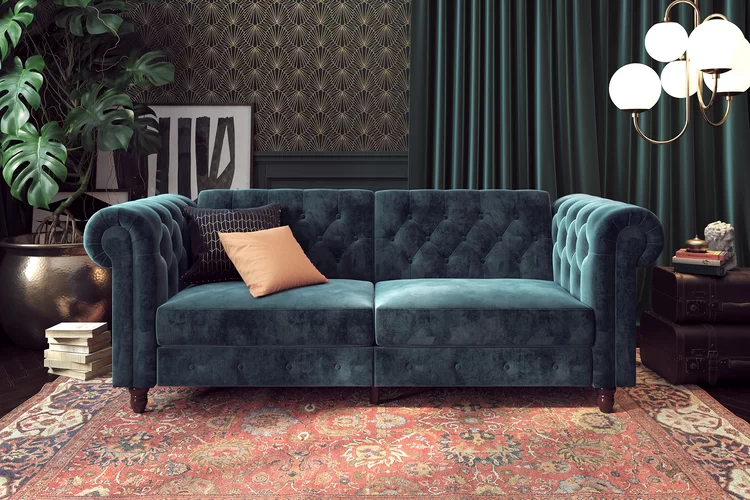 Before diving into the steps and the options that you can consider, do know about dark academia rooms. This is the representation of literature in a unique style. So many elements are a part of it, including gothic architecture, vintage fashion, and scholarly interests.
This room is a perfect spot for those who want to surround themselves with a world of learning, introspection, and artistic expression. By choosing the dark color contrast, people will be able to have a vibe of their choice. As we all know, people are more focused on having a vibe than following the trend right now. Thankfully the dark academia room let them be part of the trend and have their vibe too.
Easy Steps to Create a Dark Academia Room
If you have decided to create a dark academia décor, it is equally essential to know the steps you need to follow. Proper planning and execution are important to have the desired result.
The steps that you need to follow to have the output as needed are:
Step 1: Choose the Right Color Palette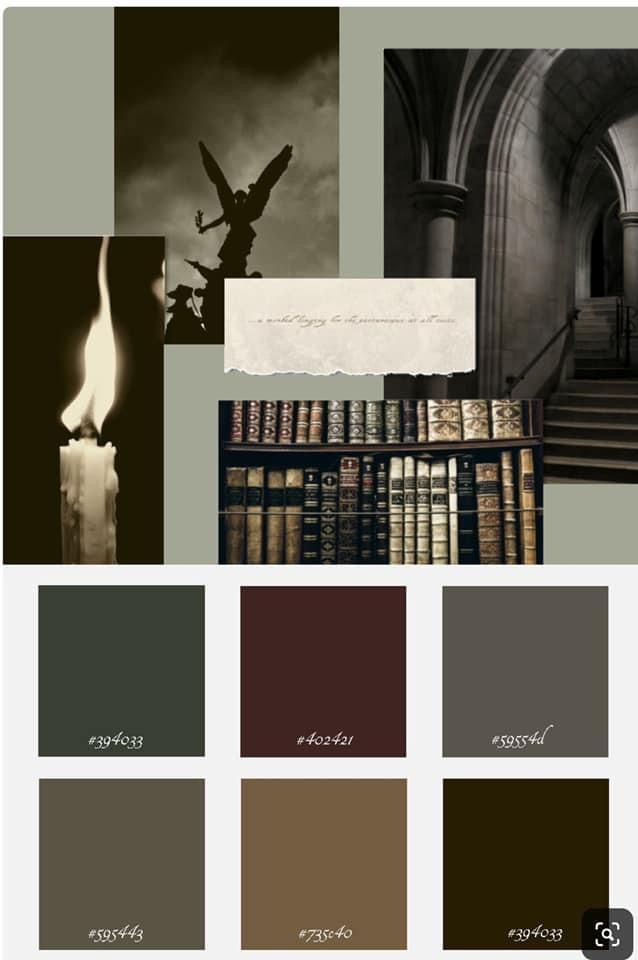 Choosing the color palette is the first step when creating the dark academic décor. You need to choose a color theme that symbolizes the moody atmosphere of dark academia. Always choose deep and rich hues to have a vibe that suits you. This includes charcoal gray, burgundy, dark greens, and other colors belonging to the same color family. These colors are popular while creating a dark academia décor because these give a sense of nostalgia and are best to set up the perfect background for your room.
Make sure when you are playing with colors. You are choosing the shades that complement each other. If you consider using shades irrelevant to the theme, it will not give you the feel you want.
Step 2: Furniture and Décor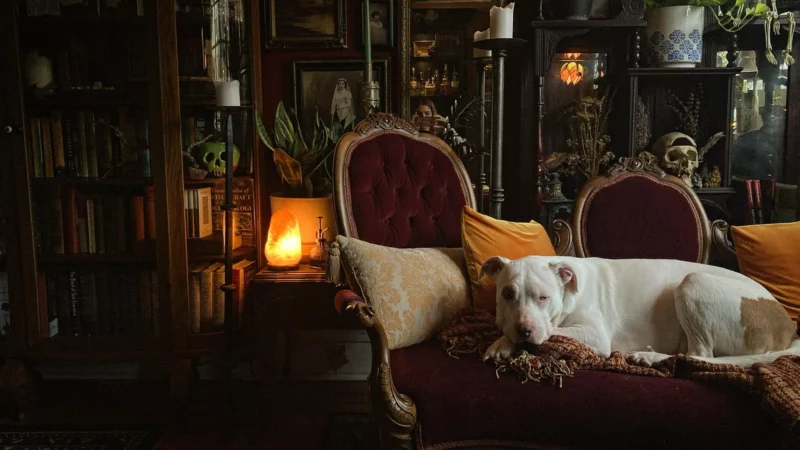 If you wish to have authentic dark academia décor, don't forget that vintage and antique furniture pieces can help you to establish the same. Always choose those furniture pieces that have intricate detailing. Intricate detailing not only makes the surroundings look good but will also give you a luxurious feel. To have the same, add on leather, velvet, and brass, which are popular for a luxurious touch.
Step 3: Add on Books of Your Choice
When you are sure that this décor will go to your taste, be ready to choose the books you will add. Books play an integral role among all the elements making the dark academic décor. Get some books of your choice and have a dedicated seating space with a comfortable armchair or chaise lounge. Make sure to stack the books properly because unorganized books will not give the feel needed.
Along with adding the books, you can add bookends, antique globes, and vintage typewriters to enhance the literary ambiance.
Step 4: Be Attentive to The Wall Décor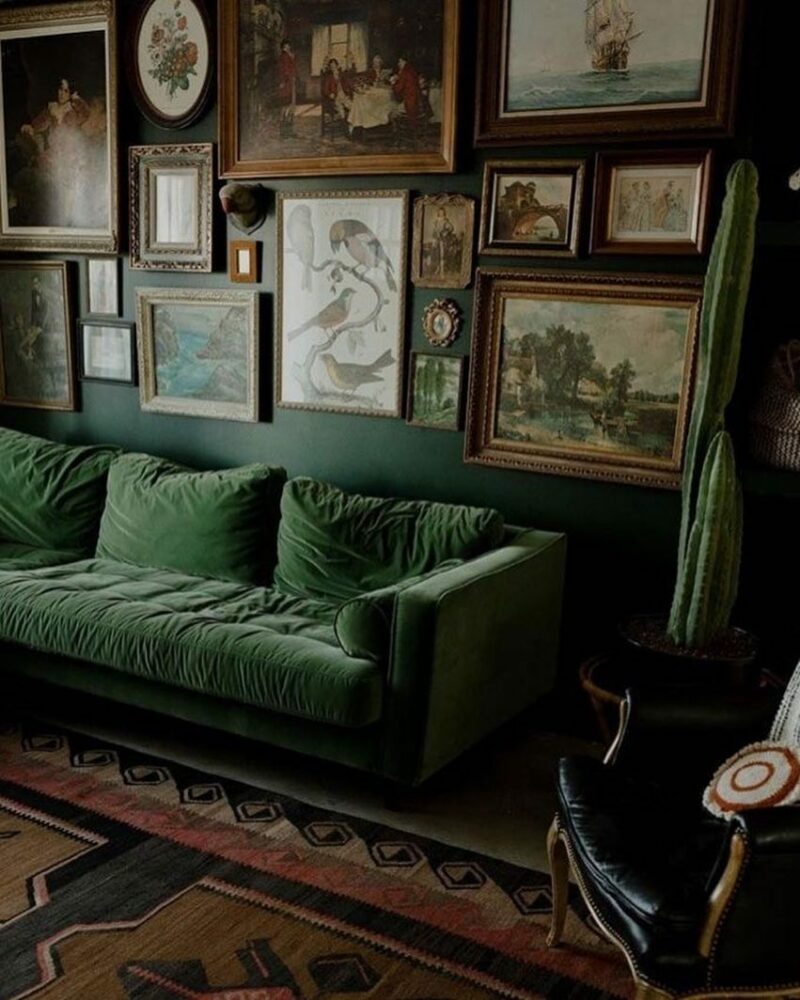 Wall décor is something that you cannot forget at all. These walls speak a lot about your taste. To give an intricate look to your room, add classic art references. You can also consider adding vintage maps, old photographs, a chalkboard or a bulletin board, and some inspiring images as well.
It is also advisable to incorporate a large mirror that will also be helpful in enhancing the aesthetics of the room. Make sure you are choosing the wall décor as per the aesthetics of the room because if these are not resembling the entire décor of the room, these will not look good at all.
Step 5: Pay Attention to Textiles and Patterns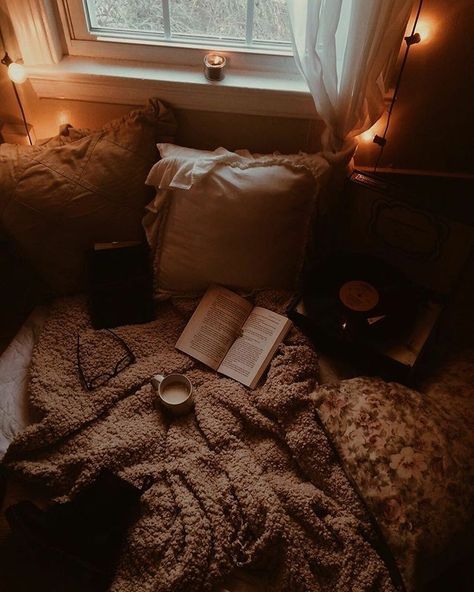 Along with paying attention to the room's overall aesthetic, it is also important to layer it with rich and textured textiles. These will be helpful in creating a cozy and inviting atmosphere. You can also add velvet curtains and throw blankets with different patterns that give an appealing look to the dark academia décor. Apart from all of it, velvet upholstery is also something that you can infuse with the room to provide it with visual interest.
While selecting the textiles and patterns, you can play with colors as much as you want. There is no restriction. But you need to be sure that the colors you choose for the fabrics and the patterns you choose complement the room's entire décor. If any element appears to be irrelevant, it may let you think twice later on.
Step 6: Right Lightning to Set up The Mood
Moody dark academia room cannot be set up just with basic things. To have the best, you need to play with lightning as well. For the dark room, you need to consider warm and soft lightning. Do it by considering floor lamps, table lamps, and wall sconces. You will also find out the different varieties of filament bulbs, which are helpful in giving a vintage-inspired glow. If your room has sufficient space, add on a desk lamp as this can be helpful to you for having a focused reading.
To make the atmosphere more appealing, you can add a candlelit arrangement. But make sure the color combination you are choosing for these lightning elements is going on with the entire theme of the room. There are people who do not pay attention to the theme and consider those lightning objects that are very good but do not resemble the room. Do not make this mistake at all. Figure out everything and then place the order for the right objects.
Step 7: This is the Time for You to Add a Personal Touch
When you are done with the steps above, it is time for you to incorporate some personal touches. These are helpful to reflect your interest and passion. You can do it on your own by adding the elements you like. Either you can go for adding vintage cameras or some botanical prints. If you are fond of playing any instrument, you can also put the same. Some people create a dedicated space for all the academic awards they have received.
You can also add on the same if needed. There is also an option available where you can add dried flowers, some vintage-inspired glow, and a collection of feathers to make the room more appealing.
Tips to Follow for Creating a Moody Dark Academia Room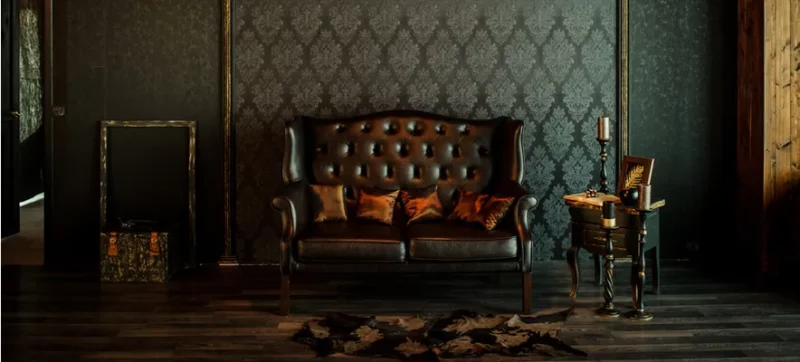 There are some tips and tricks that never go out of fashion when it comes to designing dark academia décor. It is essential for you to keep up with the trend and with some Evergreen tips as well. While you are creating your dark academia room, some Evergreen tips that you can keep in mind include:
1. Choose Dark Colors
If you ever find out someone saying that light colors can also give you the best feel of the dark academia room, do not trust them at all! As the name suggests, the contrast of colors must be rich and deep. You can consider different shapes, including Forest Green, burgundy, Navy blue, and so on.
The same is applicable to the furniture and accessories that you will be going to add to the room. These colors are very popular for mobile designing a dark academia room because they give it a cozy and atmospheric feel.
2. Use Natural Materials
When we want to decorate, the surrounding natural materials are at their best. You can consider some natural elements, including leather, wood, and brass, that give a touch of vintage to the room. You can also move ahead and consider wooden bookshelves and a leather armchair.
These elements are not only helpful in adding warmth to the room but will also give you a sense of history. You will not regret your decision to add these natural elements because they will give you a pure vintage vibe, and you feel like you have created the best space to live for you.
3. Literature and Books
The dark academia room is highly influenced by literature and academia pursuits, so you need to be sure that there is a reading nook available in the room. Make sure it has a comfortable chair and a side table where the books can be stacked. You can also add a cozy blanket and some cushions to make the room look more happening.
It is advisable to add a blanket because you never know when you will fall asleep while reading your favorite book. Therefore, to have a cozy vibe, make sure to add it on.
4. Showcase Your Collection
There are people who love to keep their things organized, so they keep their books on the shelves. But do not forget the dark academia room is inspired by literature, and you need to display a good collection of books too. Feel free to display all the books you have on the bookshelves.
It is not necessary that you need to invest in some expensive cabinets to place the books. You can simply go for wooden cabinets or glass-fronted cabinets to organize them. Be sure to organize the books by the name of their theme and author, along with some color combinations so that it will give a vintage vibe to the room. If the books are not aligned properly and according to the theme, the other person visiting your room will not be able to get an idea about the kind of book placed on the shelves, and it will also look a little unorganized.
5. Invest in Good Lighting
Lightning plays a very important role in making up your mood when you are entering the room. Add sufficient lighting in the room so that whenever required, you can turn on all the lights and have the best feeling. Most of the time, people consider using dimmer switches and adjust the intensity of light accordingly.
But there are times when you require perfect lighting to create the best ambiance. Therefore, invest in the right lightning. Apart from adding lighting, you can also invest in candles, as they will give a romantic touch to the atmosphere of the room.
Conclusion
Creating a dark academia décor may seem to be a difficult task to start, especially when you are a big fan of Harry Potter. But when you start investing your time in it, you will love it for sure. The output is very beautiful, and all the efforts that you are putting in will be worth it. But it is important for you to move ahead in a systematic manner. Ensure you are not engrossing yourself with things that can interrupt the entire process you are following for creating the dark room.
Move ahead with a proper system so that you can track what you need to do and what you do not need to do. It is not an overnight thing, and it will require a lot of time from your side. Therefore, be ready to invest sufficient time whenever designing the dark academia décor.
Consider everything so you can have the best feel inside the room!
Sierra Rivera, a passionate home decor enthusiast, runs the popular blog CozyCottageCute.com. Sierra shares decor tips, DIY projects, and personal insights. Off the blog, she's often at antique markets or redecorating corners of her own space.