Grandmillennial Style Décor Ideas: Revive Your Space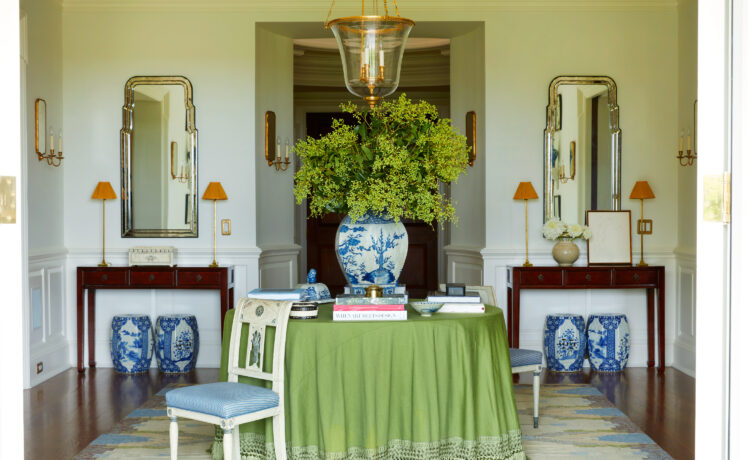 A new home decor style that has gained popularity over time and is now the talk of the town. The grand millennial style is now the most loved style as people want to add their personal touch and character to their homes. Moreover, this decor idea grabbed the attention of interior designers and their clients because of its breathtaking blend of past designs with modern equipment.
You can think of a house that gives you the comfort and coziness of your grandma's house but is stylish and modern-edged. You will truly love the vibe that this grand millennial style creates. This is like a modern farmhouse with intricate patterns and solid beige and solid colors to give a bold look.
Along with all this, the floral patterns also create a beautiful ambiance in the house. All in all, this decor idea is worth investing money in. Thus, we have mentioned all the necessary details related to decorating the house in the grand millennial style.
What is the Grand Millennial Style?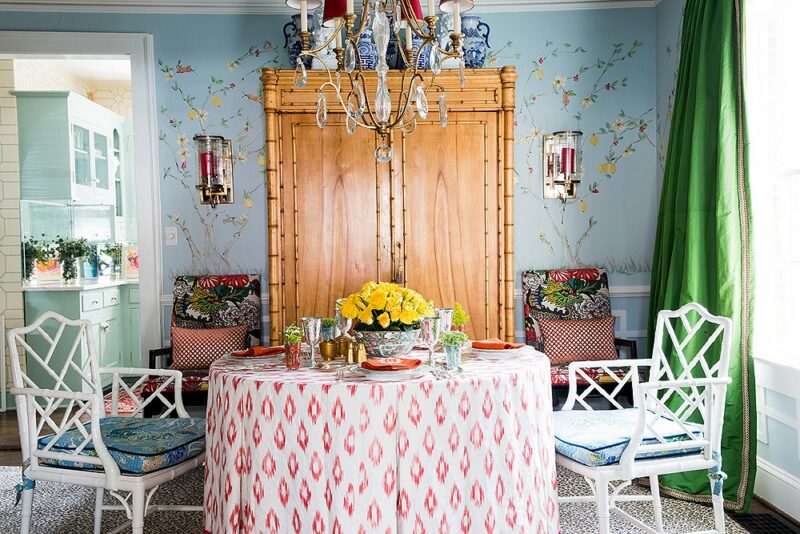 Let me put this in a more modern way: the grand millennial style is called "granny chic." The name is derived from the resemblance that this style portrays as granny is like comfort and coziness, and chic refers to the modern, sophisticated appearance. This decor design pays tribute to the traditional and nostalgic elements of the past while infusing them with a modern twist.
Moreover, it has the elegance and charm of the 1940s to 1970s eras. The Grandmillennial style features floral prints, vintage sofas, crochet or lace accents, and clean lines. Along with all this, the interior designers add neutral color schemes with brown wood furniture and classic granny bone china dishes. This is the exact pattern that will leave everyone in awe with its amazing aesthetics on your Instagram page.
How to Use Grand Millennial Style?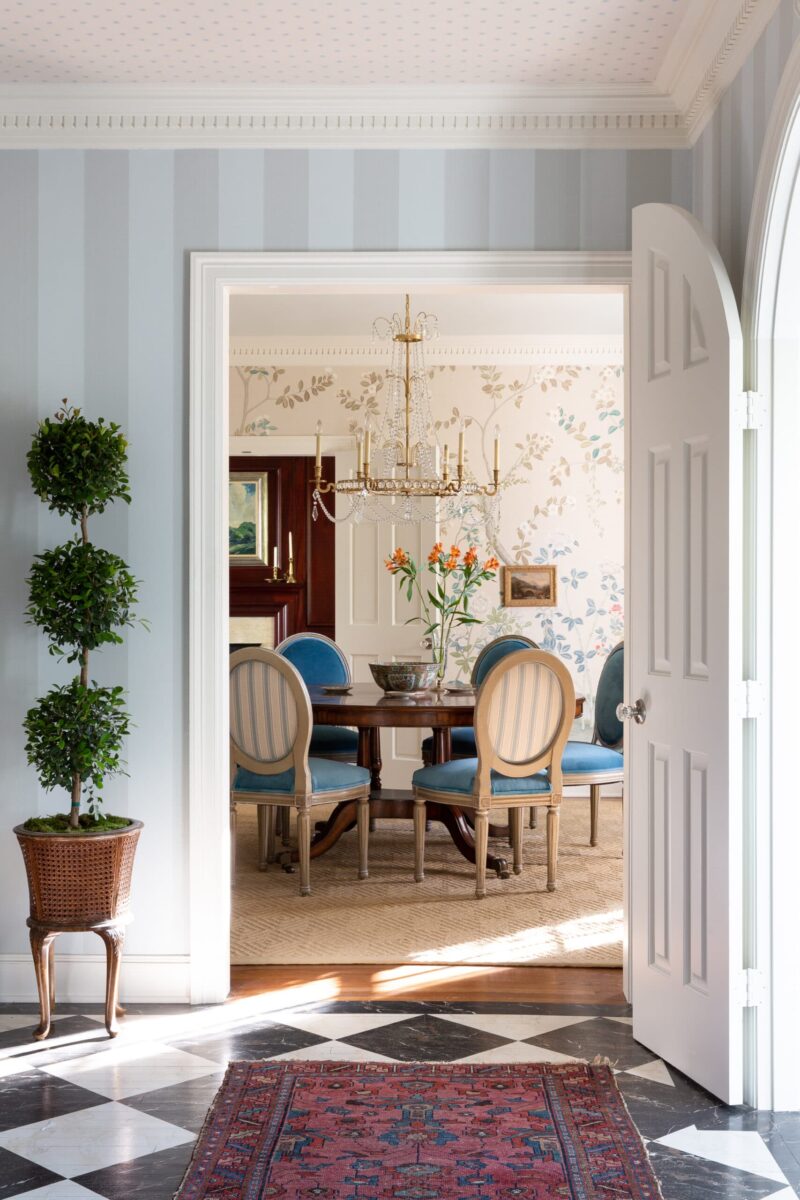 After knowing the concept of the grand millennial style, people assume that it is just using outdated and old furniture with modern equipment and placing it in your home. That is the basic description of this decor theme, but there is more. The key to outshining this decor theme is to blend both things together, such as using floral patterned curtains and china plates with your modern center table.
The main objective of the grand millennial style is to create a fresh look and a spacious one. This might sound contradictory as using old furniture to create a fresh and spacious ambiance in the room but keep reading, and you will believe what we are saying.
Key Elements in Grand Millennial Style
There are so many ways to decorate your home in grand millennial style, as this decor idea has so many different key elements that make it extra special. However, we have mentioned a list of some elements.
Floral prints
Chintz fabrics
Antique furniture
Vintage patterns
Crochet or lace accents
Decorative trims
Traditional craftsmanship
However, the list is endless, and you can use two or three things to give your home a beautiful makeover.
Ways to Decorate Your Home in Grand Millennial Style
As mentioned above, there are many ways to decore your home in a grand millennial style and have different key elements. However, these five things or ways are very important as without these elements; the decor idea is incomplete.
1. Floral Wallpaper and Prints
This is the most important and standout feature of the grand millennial style element to incorporate in your home. If you don't have these in your home, then you are definitely missing out on that granny chic vibe in your space. Traditionally floral wallpaper or prints are very popular and grabs a lot of attention when seen in any space.
However, you need to keep in mind to have small patterns and light colors, such as muted greens and browns, along with dusky pink flowers to give a very subtle theme to your space. However, if you do not find colorful themes appropriate, you can have two-tone floral patterns, like blue on white or beige background. This will work well to give your space the grand millennial style.
2. Make Your Space Comfortable and Cozy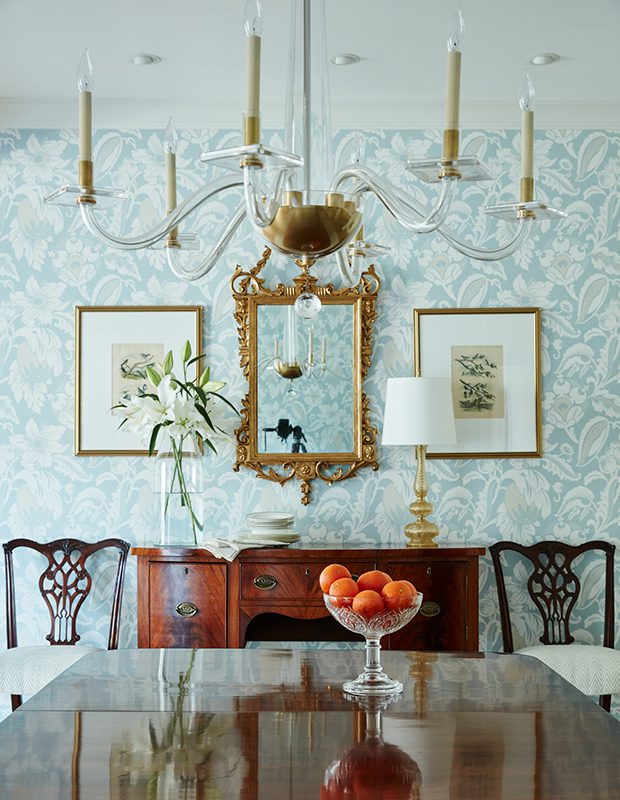 You should never forget comfort and coziness while having a grand millennial style in your space. This is the key, as you should create a space that gives you a warm welcome when you enter the space. This can be created by incorporating natural materials such as bamboo rattan and wicker paired with textured clothes like ruffles and pleated sheets such as skirts over your furniture.
This sense of style and comfort should be functional in every room of your home, similar to your granny's house. Also, don't forget to have rugs and cushions to bring extra comfiness to your space.
3. Have Patterns and So Many Patterns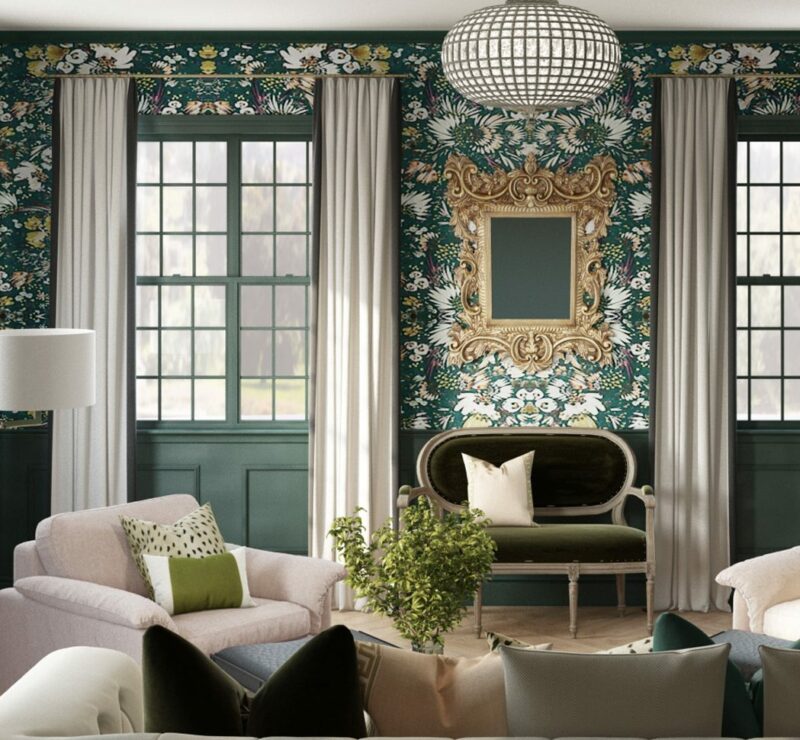 Okay, this might sound like we are asking you to go over the top but believe us, this is exactly what will give your home a grand millennial-style makeover. Thus, Incorporating a variety of patterns adds depth, visual interest, and a sense of whimsy to your space. Pairing these patterns with decorative trims, such as tassels or fringe, enhances the vintage charm of the overall aesthetic. By carefully selecting and combining patterns, you can achieve a harmonious balance that reflects the essence of grand millennial style in your home makeover.
The kitchen of your house should have patterns of wallpaper or tiles to give your home an extra granny and sophisticated vibe. Moreover, you should have a union of bright colors and contrasting bright prints that would beautifully blend the traditional and modern art in your space. However, you are free to use your creativity, incorporate as many patterns as you want, and make your space a beautiful and admiring home.
4. Collection
We all love collecting things, and it portrays a person's interest and personality in your space. Moreover, collections play a significant role in grand millennial-style decor, adding a personal touch and telling a unique story within your home. Embracing the concept of "more is more," grand millennial style encourages the display of curated collections that showcase your interests and passions. These collections can range from vintage teacups and saucers to antique clocks, figurines, or even vintage books.
By displaying these cherished items, you infuse your space with a sense of nostalgia and individuality. The role of collections in the grand millennial style is twofold: they serve as decorative elements that add visual interest and create focal points while providing comfort and familiarity. These carefully curated collections can be showcased on shelves, in glass cabinets, or as part of a gallery wall, allowing your personality to shine through and creating a living-in and inviting space.
5. Traditional Crafts
Who does not like crafts in their home, as these artistic features add a lot of beauty in one place? Moreover, traditional crafts play a vital role in grand millennial-style decor, infusing spaces with a sense of history, craftsmanship, and authenticity. Embracing the beauty of handcrafted items, this design aesthetic celebrates traditional techniques and the skilled artisans who create them. Whether it's handwoven textiles, intricate embroidery, or delicate pottery, incorporating traditional crafts adds depth and character to your home.
These crafts can be showcased through various elements, such as embroidered throw pillows, hand-knitted blankets, or hand-painted ceramics. Thus, by incorporating these handmade pieces, you not only support local artisans but also create a connection to the past, honoring the time-honored traditions of craftsmanship. The use of traditional crafts in grand millennial-style decor adds warmth, texture, and a sense of authenticity to your home, creating spaces that feel rich with heritage and timeless beauty.
Types of Furniture in Grand Millennial Decor
The grand millennial style of decorating a home has so much variety. However, all the elements used are similar to vintage but classy. Similarly, the furniture used in this decor idea infuses some vintage and antique furniture, bringing out the charm of the past with contemporary elements.
We have mentioned some furniture and their features below.
1. Upholstered Pieces
Grandmillennial style often features upholstered furniture with classic silhouettes and traditional fabrics. This can include sofas, armchairs, and ottomans adorned with floral prints, chintz fabrics, or textured upholstery.
2. Antique and Vintage Finds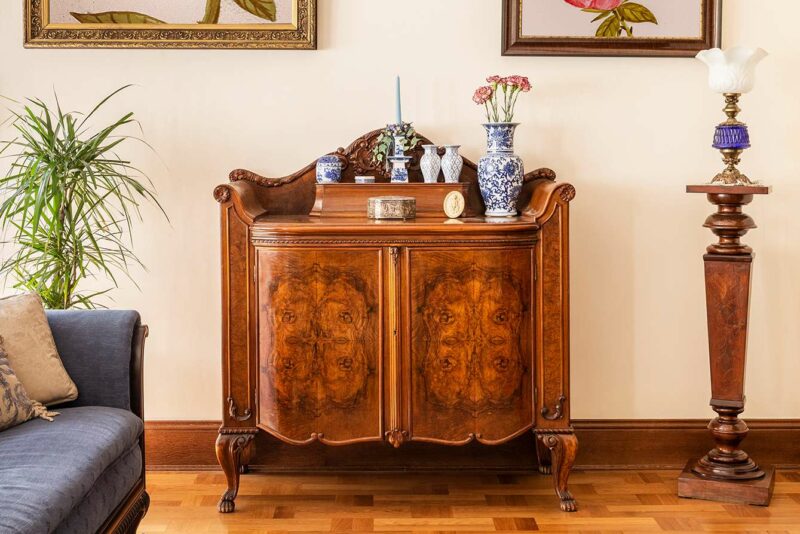 Incorporating antique and vintage furniture pieces is key to achieving the grand millennial style. Look for vintage dressers, sideboards, or dining tables with intricate details, such as claw feet or carved embellishments.
3. Traditional Wooden Furniture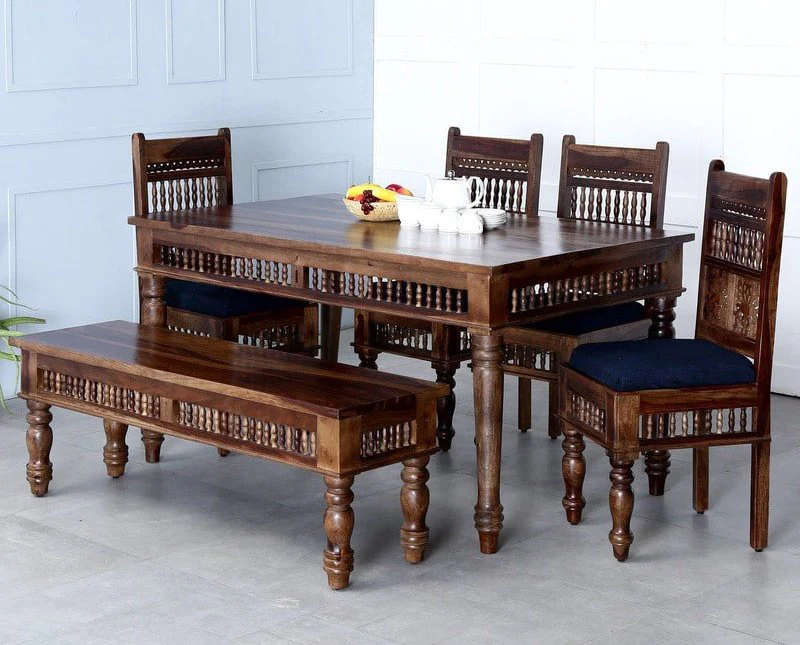 Traditional wooden furniture, such as ornate wooden bed frames, dining chairs, or coffee tables, adds a timeless appeal to the grand millennial style. Look for pieces with intricate woodworking or distressed finishes.
4. Wingback Chairs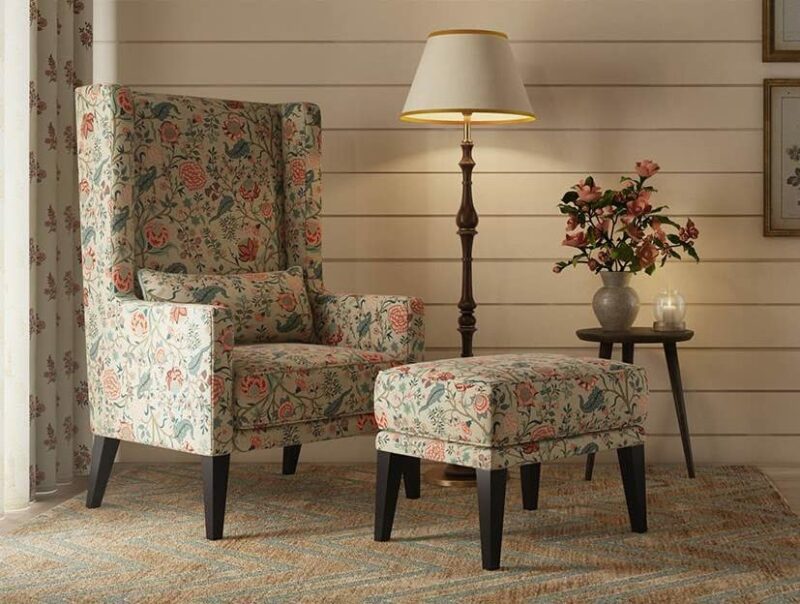 Wingback chairs are a popular choice in the grand millennial style due to their classic design and cozy feel. Look for chairs with traditional upholstery and decorative trim details.
5. Display Cabinets and Hutches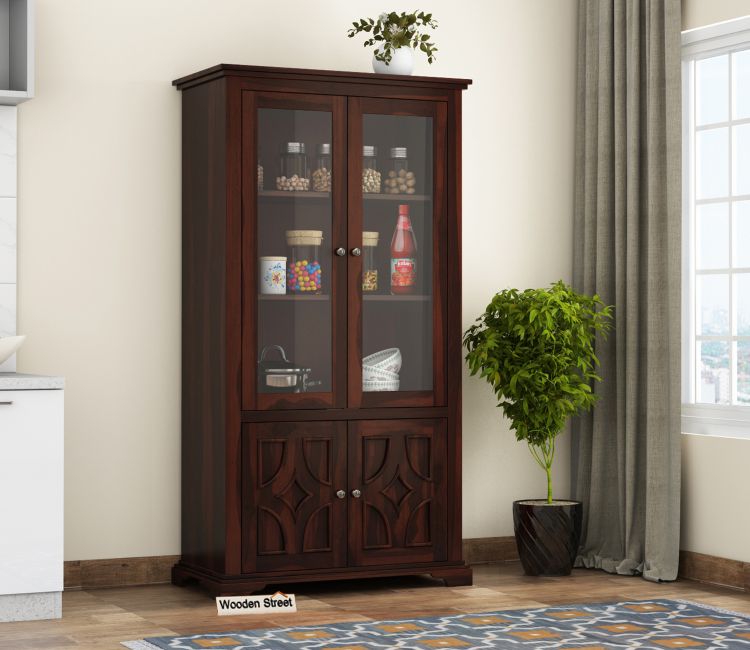 Display cabinets or hutches with glass doors are perfect for showcasing collections of china, figurines, or vintage glassware, adding both storage and decorative elements to the space.
6. Vintage Desks and Vanities
Vintage desks and vanities with intricate detailing and curved lines are often used in the grand millennial style. These pieces can serve as functional workspaces or dressing tables, adding a touch of elegance to the room.
Make a Modern Home with a Vintage Vibe
Everyone wants to have a modern touch in their home, but at the same time, they want to maintain the homely feeling that they get at their granny's home. However, there is nothing wrong with your granny's house, but being updated is good. The grand millennial style is exactly the solution, but sometimes it becomes more vintage and less updated. Thus, to maintain the ratio, we have some tips that you can use.
Moreover, the key to keeping your space fresh and up to date is to add more and more contemporary things near the old and artistic things. You can use things like an abstract piece of art near your vintage chair.
Also, you can light modern fixtures, like sleek pendant lights or contemporary floor lamps.
Combine different textures and materials to add depth and interest to your space. Pair vintage fabrics with contemporary ones, such as velvet or linen. Mix wood with metal or glass to create a fusion of old and new.
Opt for modern furniture with sleek silhouettes and simple designs. This will create a visual contrast and add a contemporary edge to the overall aesthetic.
Conclusion
Decorating your own house is an art, and it requires patience, passion, and creativity. However, after knowing so much about the grand millennial style, are you on board to give your home a beautiful makeover? If not, read it again, as this is by far a more beautiful and artistic theme you can give to your home. Just collect all the necessary things and start giving a beautiful makeover to your home.
This will surely bring a smile to your face after you are done giving a makeover to your space. And don't forget to have fun while you are busy decorating your home with the grand millennial style.
Sierra Rivera, a passionate home decor enthusiast, runs the popular blog CozyCottageCute.com. Sierra shares decor tips, DIY projects, and personal insights. Off the blog, she's often at antique markets or redecorating corners of her own space.