17 Eye-Catching Alternatives to Boob Lights for Modern Homes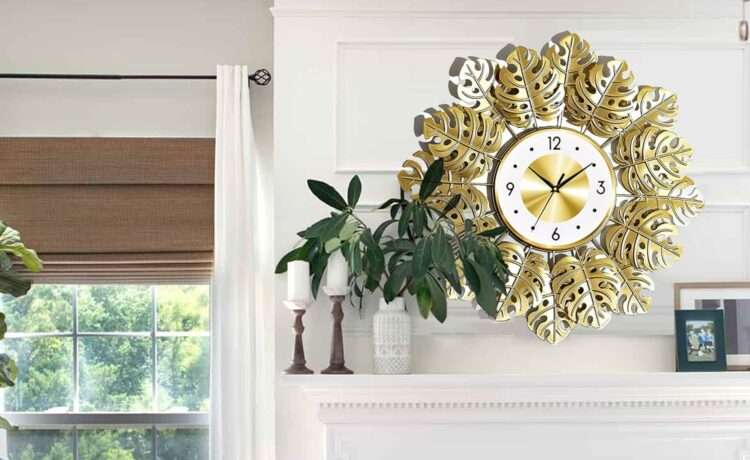 No matter where you are – a living room, a vintage countryside guest house, or a tiny bedroom in the city area, they are everywhere. Wondering what they are? The infamous boob light. The history of the name and how it came into being is, indeed, very interesting.
The term, boob lights, gained popularity after comedian Michael LoPriore sang a short song about the boob-shaped lamps. This became a hit on TikTok and was then sung by many with their own versions of the song, highlighting boob lamps in the corners of their homes.
The light fixtures that fit tight to the ceiling became popular and more relevant and served the lighting purpose just right. That's what gave birth to the idea of a tungsten filament bulb.
But as time went on, the flow of the light and safety became an issue. That's when the bulb glasses moved from being transparent to semi-opaque.
Amazing Boob Light Alternatives
1. Flush Mount
The best part of these lights is that they flush or blend extremely well with the ceiling walls. There's no space left between the fixtures and the ceiling, thus eliminating the chance of creating a mark, unlike the boob lights. Even if you have a low ceiling, there is a wide variety of flush mounts that serve the purpose without you having to compromise on the style. These lights are aesthetically pleasing and serve your budget. From metal to wood and even plastic, they are available in a variety of materials.
2. Pendant Lights
If you are struggling to replace the boob light because of the focus they create, despite hating them, here is a solution. Pendant lights hang low from the ceiling, creating a beautiful ambiance while keeping the focus intact. Most modern homes have ceilings, which makes it convenient to replace the boob lights with this visually-appealing alternative. Before you place the pendant lights, make sure to check the heights of the people living in your house so that you do not end up occasionally banging your head.
3. Recessed Lights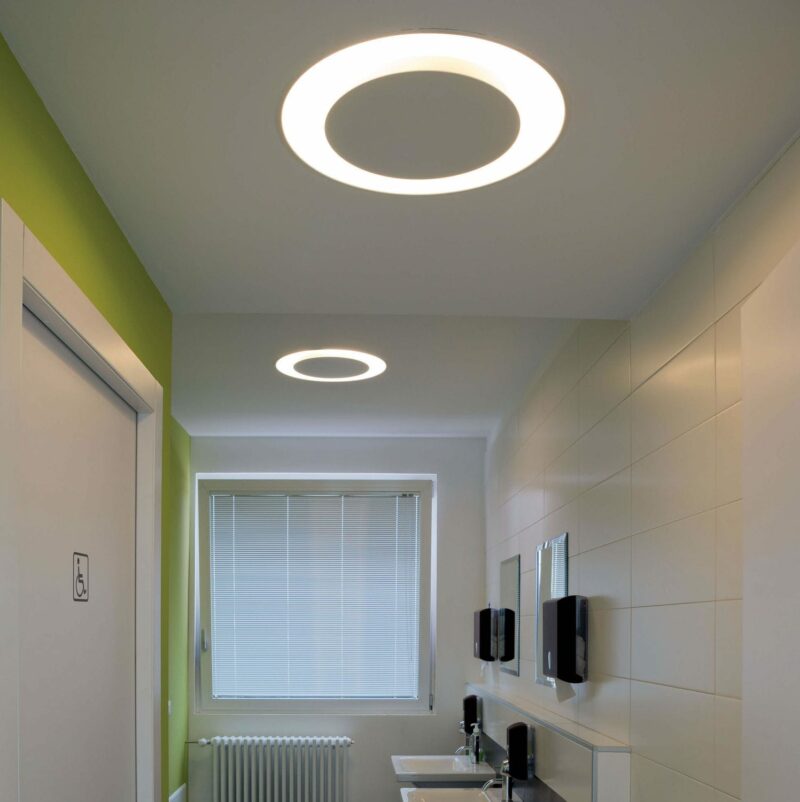 Talk about the convenience that boob lights offer, and we have a great alternative. Being a spotlight or downlight, the recessed lights help lay the focus on the areas you want. They are amazing for homes with low ceilings. As these lights do not add any additional weight to the ceiling, they make the room appear spacious and airy. While placing these lights, be mindful that you will probably need a hole in the wall, and hence, hiring an electrician might be a better idea to set them up.
These are some of the broad types of alternatives to boob lights. In the subsequent paragraphs, we will talk about different kinds of lights you can pick from that are mostly a part of either of these broad categories. You might also find some suggestions under the category of semi-mount lights. Keep reading!
4. Ceiling Fan with a Light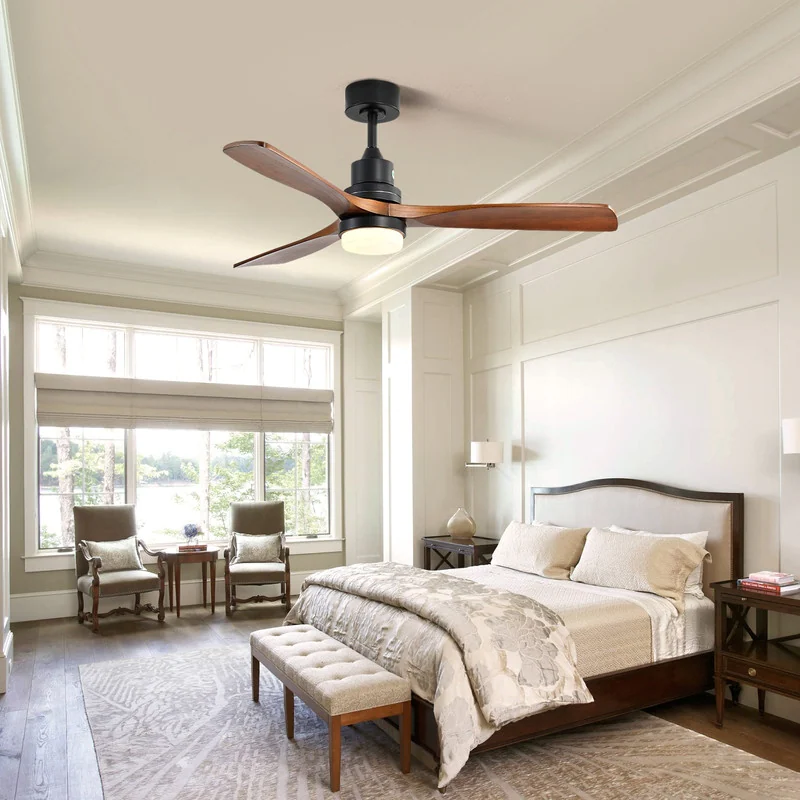 With this idea, we bring decorative purpose and functional elements to your doorsteps (well, the ceilings). Replacing the boob light with a ceiling fan is a great idea, especially if you live in hot regions. You can add an additional light setting to your fans and watch the wonders work as the fans rotate. These kinds of lighting cum fans have become popular, especially in homes with large rooms and high ceilings. Sounds interesting? Don't forget to try them out.
5. Fringe Lights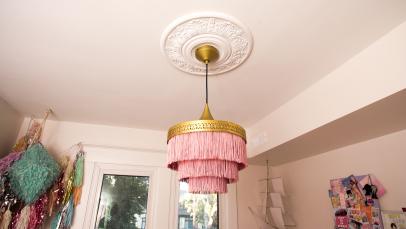 Are you someone who is in love with the mix of boho and contemporary? These amazing fringe lights might be a great option for you. Although this is a type of mount light, they are far away from your regular designs. These light fixtures give your home a vintage and royal appearance, enabling this to be a focal point of the house. Keep in mind that these lights are not a great idea for placing in the bedroom. In fact, the more spread-out areas like the living room and the drawing room might be a great idea for this kind of light.
6. Industrial Semi-Flush Mount
Making the right choice when picking light fixtures for the hallway or the corridor is extremely important. And boob lights most definitely cannot be ideal. The industrial semi-flush mount light fixtures are designed to add a unique ambiance to your hallway. They also strike the right balance between too boring and too extra. These lights always steal the show, no matter what mood you are in.
7. Globe-Shaped Semi-Flush Mount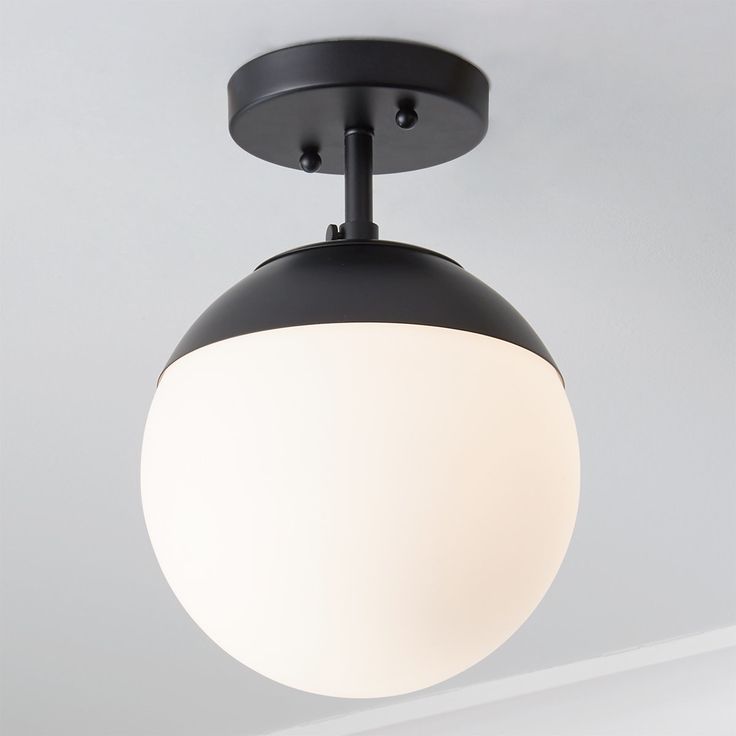 Another great option to keep the focus intact is this popular globe-shaped light fixture. The best part of these lights is that they help spread the light to every corner. Using a comparatively high-power light might also be a good idea if you want to increase their reach and avoid other kinds of lighting in the area. They mimic the pendant style but are much shorter in height. This makes them suitable for low ceilings as well.
8. Halo Lights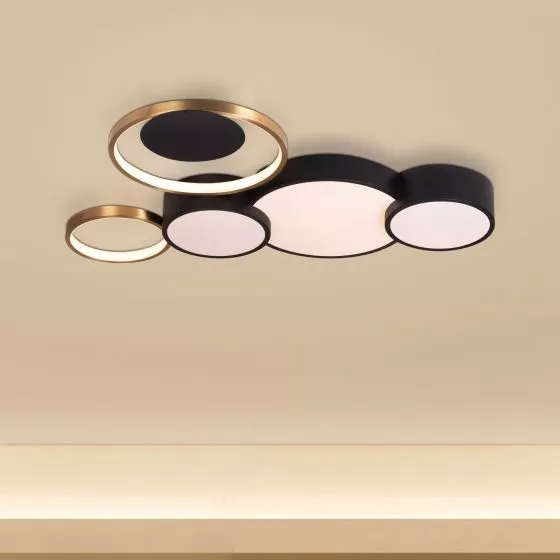 We hear halo and immediately associate them with something powerful. It is the look and feel of these alternatives that make them so appealing. Similar to boob lights, they give an ample amount of bright light, but unlike them, these halo lights are neither tacky nor offensively shaped. This versatile light fixture is affordable and a great downlight option. They work, especially if you have an artwork that you want to highlight.
9. Surface Lights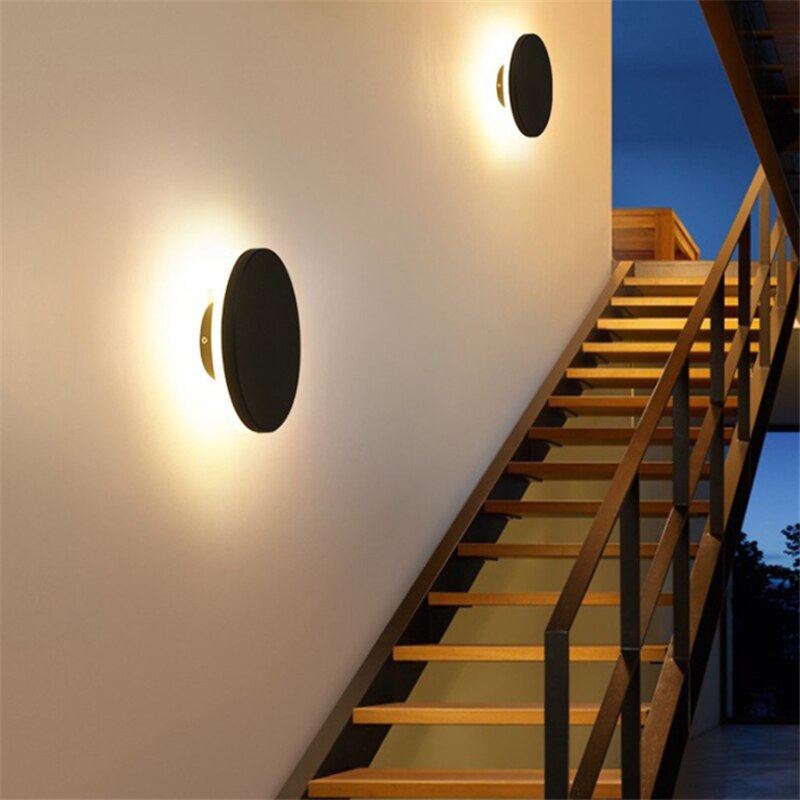 In recent times, this alternative of boob lights has become increasingly popular. They can easily be accommodated in all kinds of home decor. As the name suggests, they stick to the surface of the walls or the ceilings and brighten up the spaces. They come in different shapes and diameters and are being used as a decor element too. Modern-day surface lightsare also being used as a part of shorter decor lights.
10. Geometric Lights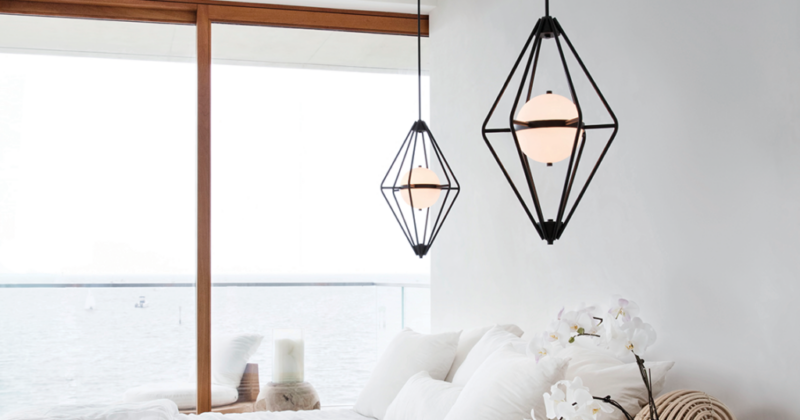 You might want to consider playing with the shapes of these lights. There are many light fixtures that come in a variety of shapes, and geometric ones are definitely one of them. Add a touch of elegance with these sleek, angular designs. They help you make a statement no matter where they are placed. If uniqueness and minimalism are your style, this might work great for you. Geometric lights are available in all kinds of geometric shapes, with striking graphic borders.
11. Lights that Bring Nature Home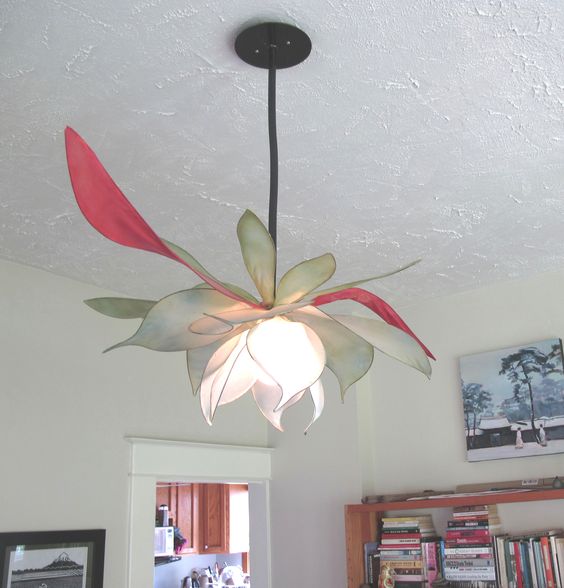 It's not just about natural materials like jute or hay. These pendant lights can be nature-inspired even in their shapes. Branches, flowers, or floating bubbles, these light fixtures can be in the shape that you love. Some stores even help customers customize the designs as per their choice. Isn't that a great way to bring nature home? Get these amazing boob light alternatives today.
12. Colorful Lights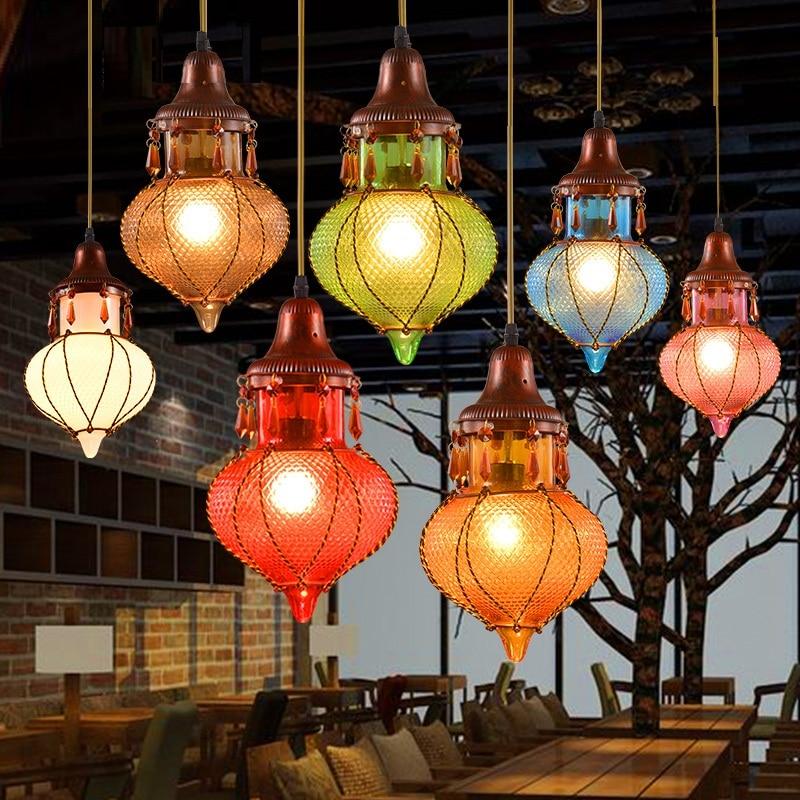 Who said that your light fixture has to be the same boring shades? There are a wide variety of pendant lights available that have unique motifs, colorful patterns, and designs on them. Letting any light radiate from these fixtures is a beauty in itself. If your light fixture has too many bold colors around them, it might be wise to invest in a high-power light to get the maximum benefit from these lights.
13. Sculpture Lights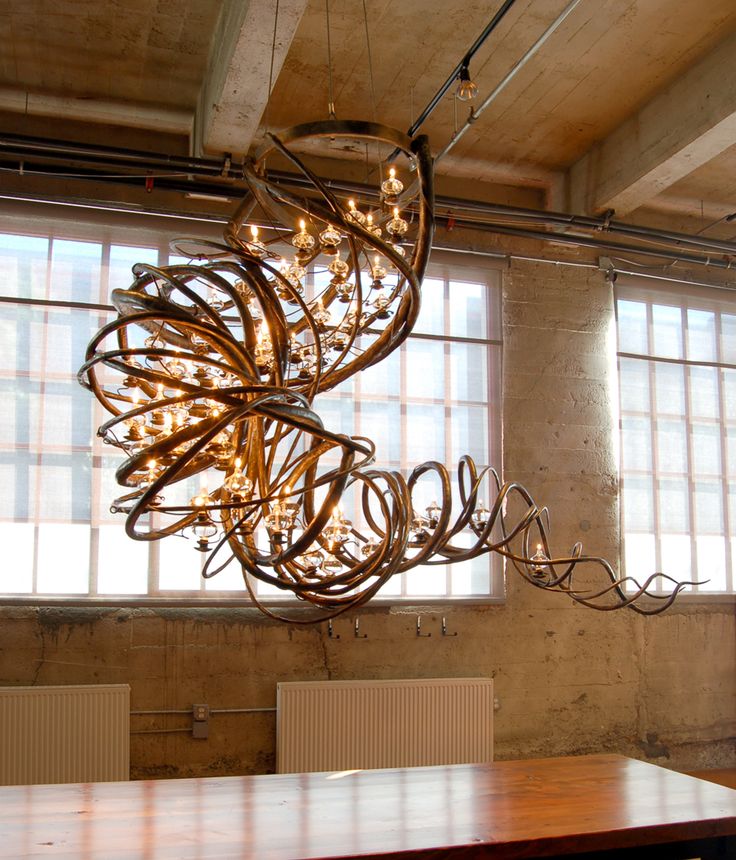 Did the name make you stop for a bit? Well, they will do the same to your guests. There are several pendant-style lights where there is a sculpture mounted on the lights. They come in captivating shapes and shades that make the space the center of attention and an interesting topic of discussion. Their forms are usually abstract in nature (without a definite shape), which redefines these lights as an artistic addition to your home. And needless to say, they are much better than those boob lights you have had in your home for decades.
14. Organic Lights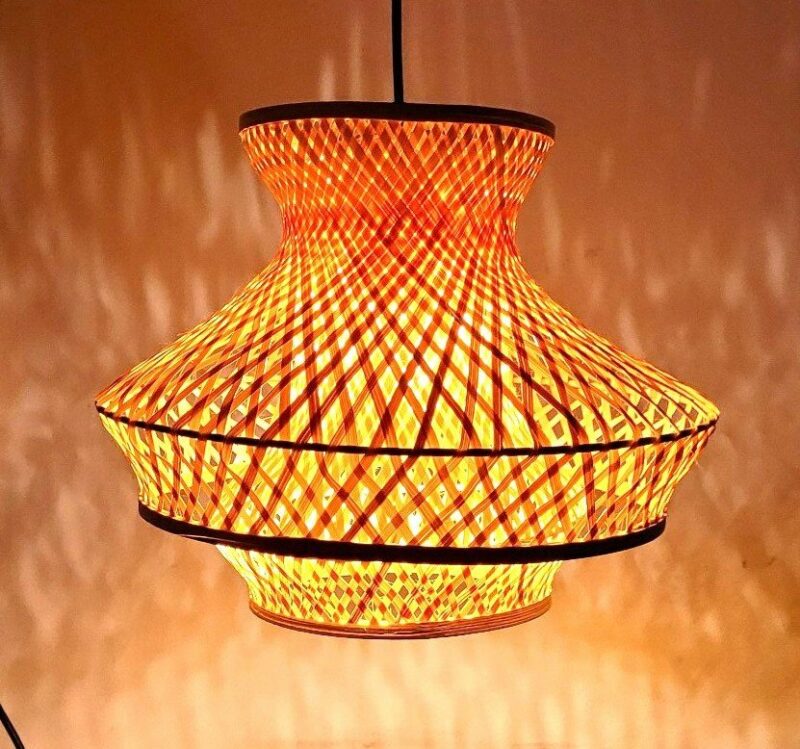 If you are going to replace those age-old boob lights, it might be wise to use organic materials for your centerpiece. With the change in time, it is worth investing in and embracing natural materials like wood or bamboo. These materials add a vintage element to your home and accentuate the appeal of the aesthetics. The warm tones and textured surfaces of these natural materials help add warmth and an inviting feeling to your home. Placing these kinds of lights over the center table or the dining area might do a great favor to the beauty of the home.
15. Crystal Lights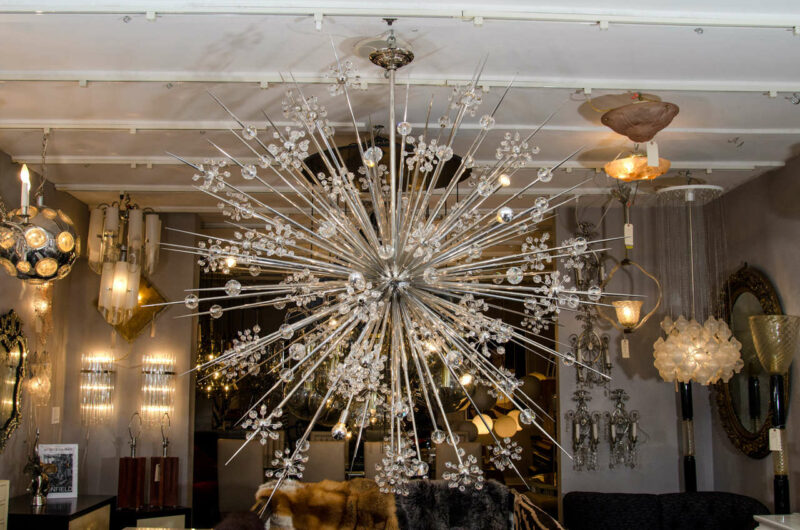 Is your light fixture supposed to add glamor to your space? Picking crystal lights to replace those boob lights might be a great idea. The use of sparkling crystals, metallic finishes, or other ornate details creates a luxurious ambiance. You might want to install these lights, especially in the areas where you host guests. With the kind of materials used, they radiate a lot of light and truly brighten up the spaces. You can either consider using a pendant light or a chandelier to add royal grace.
16. Color-Changing Recessed Lights
These are not only great alternatives to boob lights in terms of how they look, but they also have a uniqueness about them. These popular recessed lights are a top choice in homes with young families. The ability to change colors makes them a great party or ambient light. They add excitement and versatility to your lighting design and help you set the mood as you like it. Some of these also have the provision to set the amount of brightness you can have with these lights, making them a perfect fit for all households.
17. Adjustable Direction Lights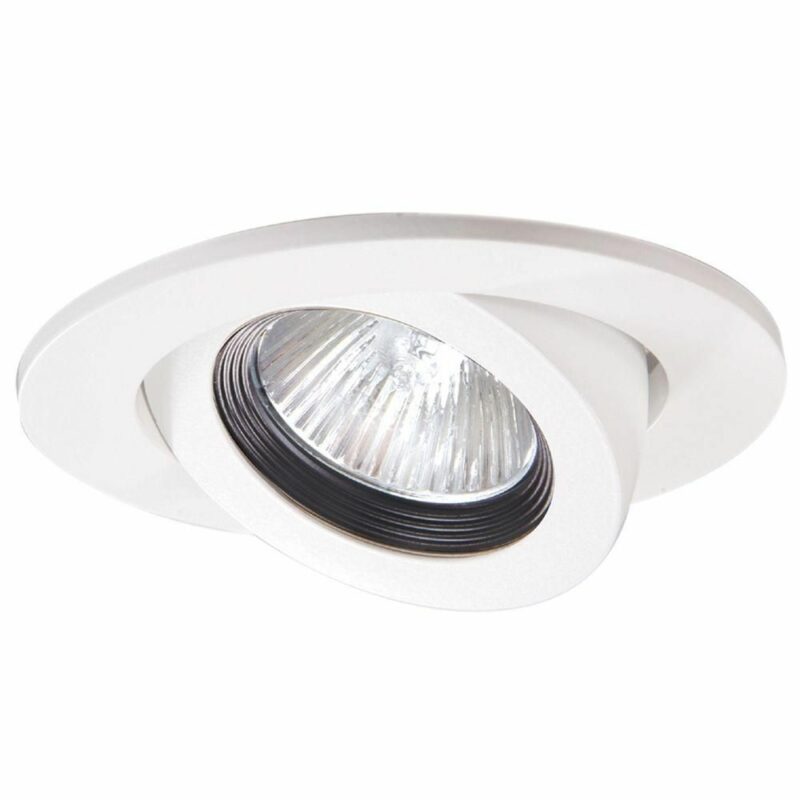 The band Coldplay rightly sang, "Lights will guide you home." And that is exactly what these lights do – give you direction. Adjustable direction lights are a great functional alternative to boob lights. Place them in strategic locations where they help show the path in the direction you want. While some use these on the pavement right outside the home or in the yard, others use it to highlight art or decor. These are also great replacements for your study table lights. Try placing this amazing light fixture in your home and let it be your guiding force.
Conclusion
No matter how popular boob lights are, they are gradually losing their value. There are two reasons – first, they interfere with the gorgeous aesthetics of the homes that people spend so much time on. Second, there are plenty of affordable and amazing options available in the market that help reap the benefits of boob lights while getting rid of the old, boring look.
These days, people spend a lot of time and money making each and every corner of the home, and they most certainly do not want a light fixture ruining all their efforts. Our experts understand people's love for their homes, the decor, and every other corner of their own space. That is why we bring together some of these amazing ideas that help you easily get rid of the old, boring kind of light and bring beauty and elegance home.
We believe that there's so much effort you have to put in to make your homes the way they look. Choosing lights shouldn't be one of your worries. Pick the idea that suits your home and your style better and give it the royal treatment it deserves.
Sierra Rivera, a passionate home decor enthusiast, runs the popular blog CozyCottageCute.com. Sierra shares decor tips, DIY projects, and personal insights. Off the blog, she's often at antique markets or redecorating corners of her own space.