21 Different Kinds of Rooms in a House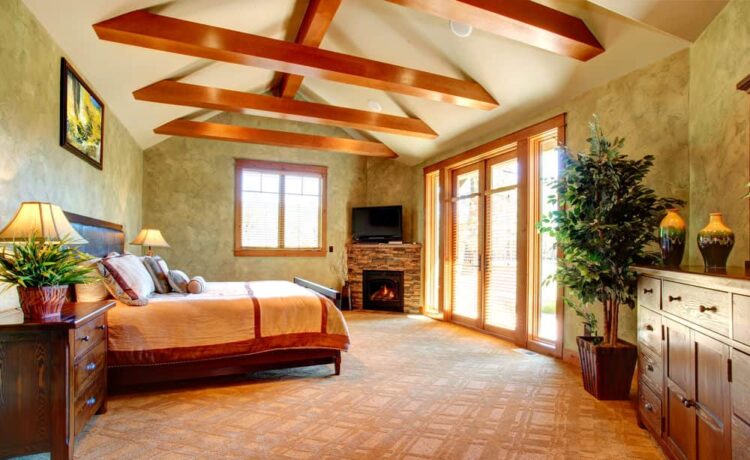 While we have so many talks going on about the importance of having a loving family, we seldom talk about the space that keeps these loving families together – the rooms in a home. It's not just the exterior and the walls of a house that make a difference. It is the thought that you put into building each and every corner that makes your home exclusively yours.
Our experts have always laid focus on the rooms in a house and have stressed putting extra thought into it. Most of us often take the words of the designer or the architect as the last word when building our homes. While they do know how to do their jobs, as a resident of the house, it is you who takes the final call on how many rooms need to be built, the amount of space that needs to be left, and what each corner stands for.
If you have already started or are planning on building your own humble abode, here are some amazing ideas that will make you think about the potential rooms that you can have in your home.
Different Kinds of Rooms in a House
1. Entry Halls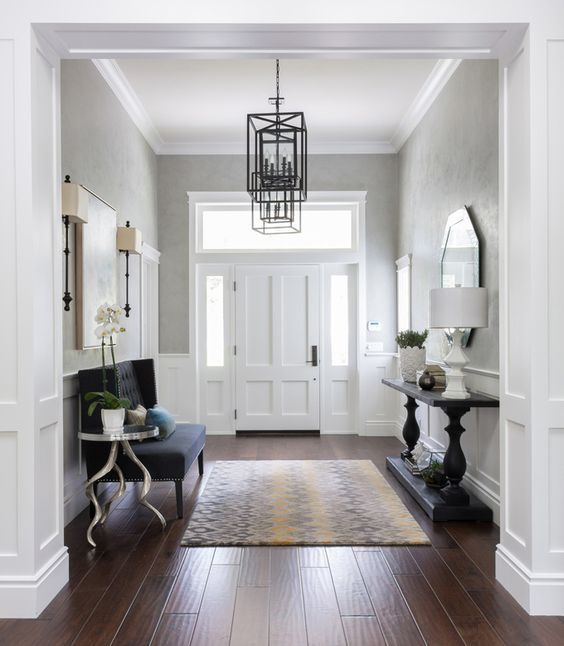 Let us start right at the beginning. For most homes, the first thing you enter is the living room or the dining space. But what about the entry? The entrance hall or the foyer is the connection between the outer world and your own space. How are they not important? This entryway is the place that should be most welcoming and inviting.
When guests come over, this is the first room in the house they see. This area should have a designated space to hang the outside wear like coats, jackets, etc. Make sure this space isn't too much congested. Another thing to consider when creating an entryway is that it should not open to your bedrooms. You must keep a proper partition between the two.
2. The Kitchen
The path to everyone's heart is through their bellies, and that is why your kitchen should have a fulfilling appeal. This is often the earliest room after the entrance. Many multi-storeyed homes have their kitchens on the first floor. No matter which floor this is on, the kitchen is an integral part of your home. This space is not only meant for preparing food but also for socialization or family time.
A quick catch-up during the morning breakfast or a recap of everyone's day at dinner – the kitchen sees it all. For young couples, cooking together is also a great way to bond with each other. Lay special focus while building this part of the house as they contain all the silverware, important cooking appliances, sinks, cabinets, and so much more.
3. Family Room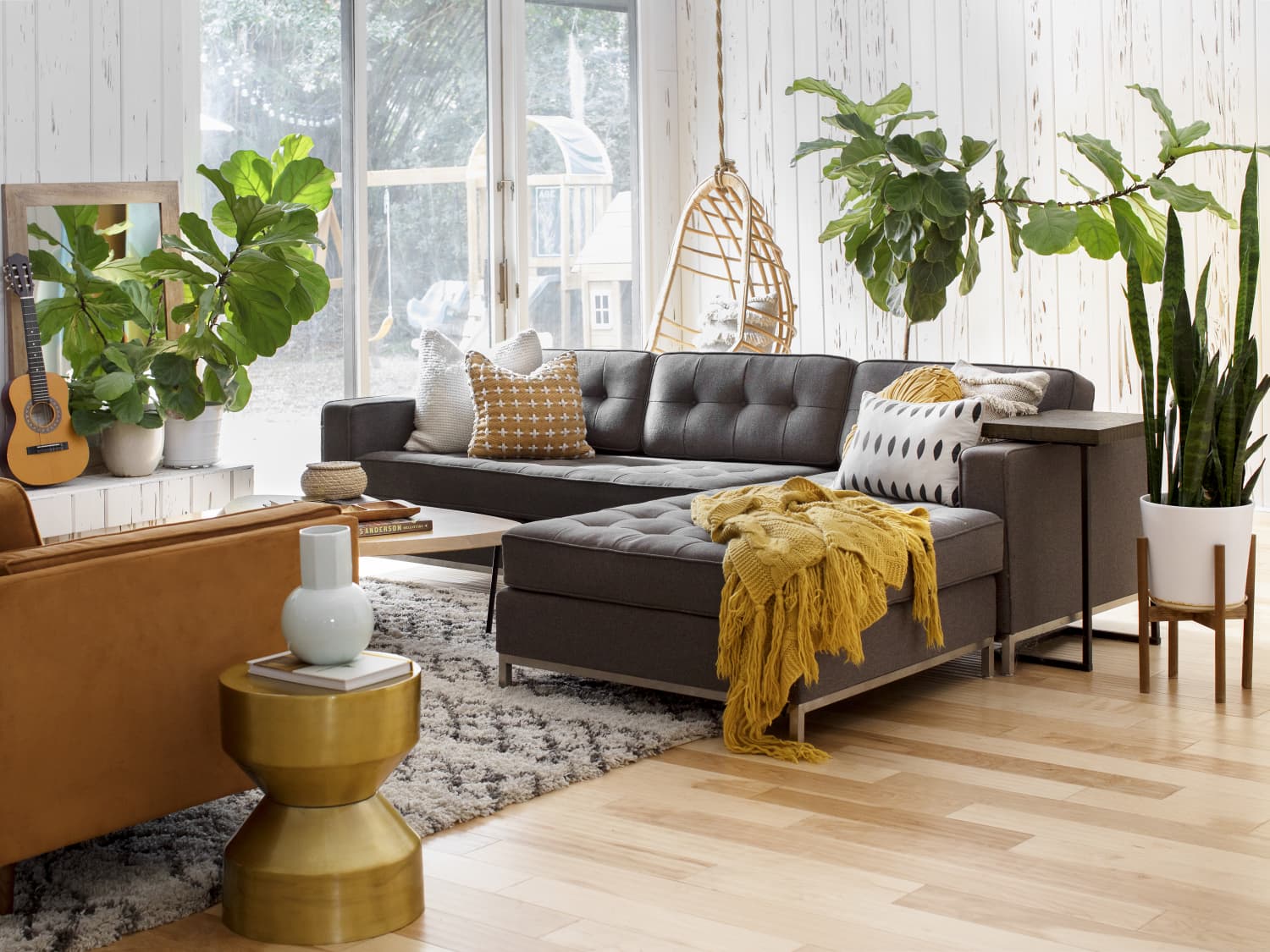 More commonly known as the living room, the family room, or the den is one of the most integral parts of your space. This is that room in the house that witnesses most activities. The first nervous meeting with your partner or the first time your pet got onto the couch, your baby's first steps, or those endless Netflix and chill nights – this space is truly the den that knows you the best.
Make this space warm and cozy. Place your furniture, such as the sofa or the couch, in a way that there is not too much space between one another. This space should have a structure that enables everyone sitting face one another without any difficulty. After all, when you are growing old, this will be the hub of fond memories.
4. Dining Room
Be it formal dinners or casual get-togethers, your dining room is the space to bond with food. This space should be kept exclusively for enjoying food. Keep your gadgets and any other distraction away from here. Indulge into the deliciousness of your plate and spend some fun time with those around you. Oh!
And never forget to compliment the chef for their efforts. In this room of the house, our experts suggest not to keep too many elements that make you feel lazy. This place is often closest to the living room, so make sure that the decor, design, and aesthetics of both places are in sync with one another.
5. Master Bedroom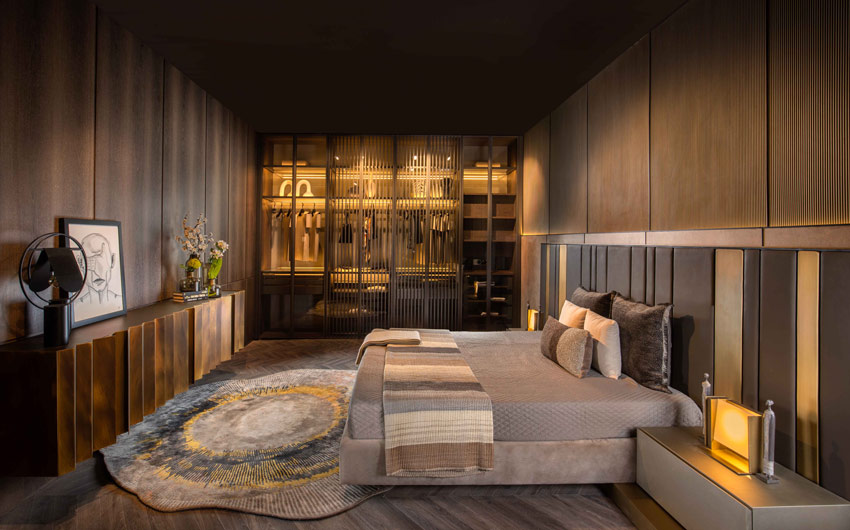 If you are the homeowner, you have spent enough sweat and blood to make your home the way it looks. And you deserve a good night's sleep at the end of the day. Our experts suggest making this room in the house the most comfortable one.
The decor, the lighting, the sheets, the arrangement of the objects, and the room temperature should make you cozy as soon as you enter the space. We strictly suggest avoiding working or eating in the area. Scientifically, doing these activities in this area makes it hard for you to fall asleep.
6. Bathroom
The number of bathrooms you need in the house depends upon the number of people who live here, the number and frequency of guests, and the overall space you have available. Our experts suggest building at least two bathrooms in your house. Everyone respects their privacy, and when sharing a bathroom with people other than the residents, there is a hygiene concern that arises.
It is best to keep your bathroom separate from that of the guests. Keep the shower space separate in the bathroom, and if possible, add a bidet. Most bathrooms have a mirror in the bathroom to conceal the medicine cabinet or just for show. Make sure to keep all hygiene products available in all bathrooms around the house.
7. Laundry Room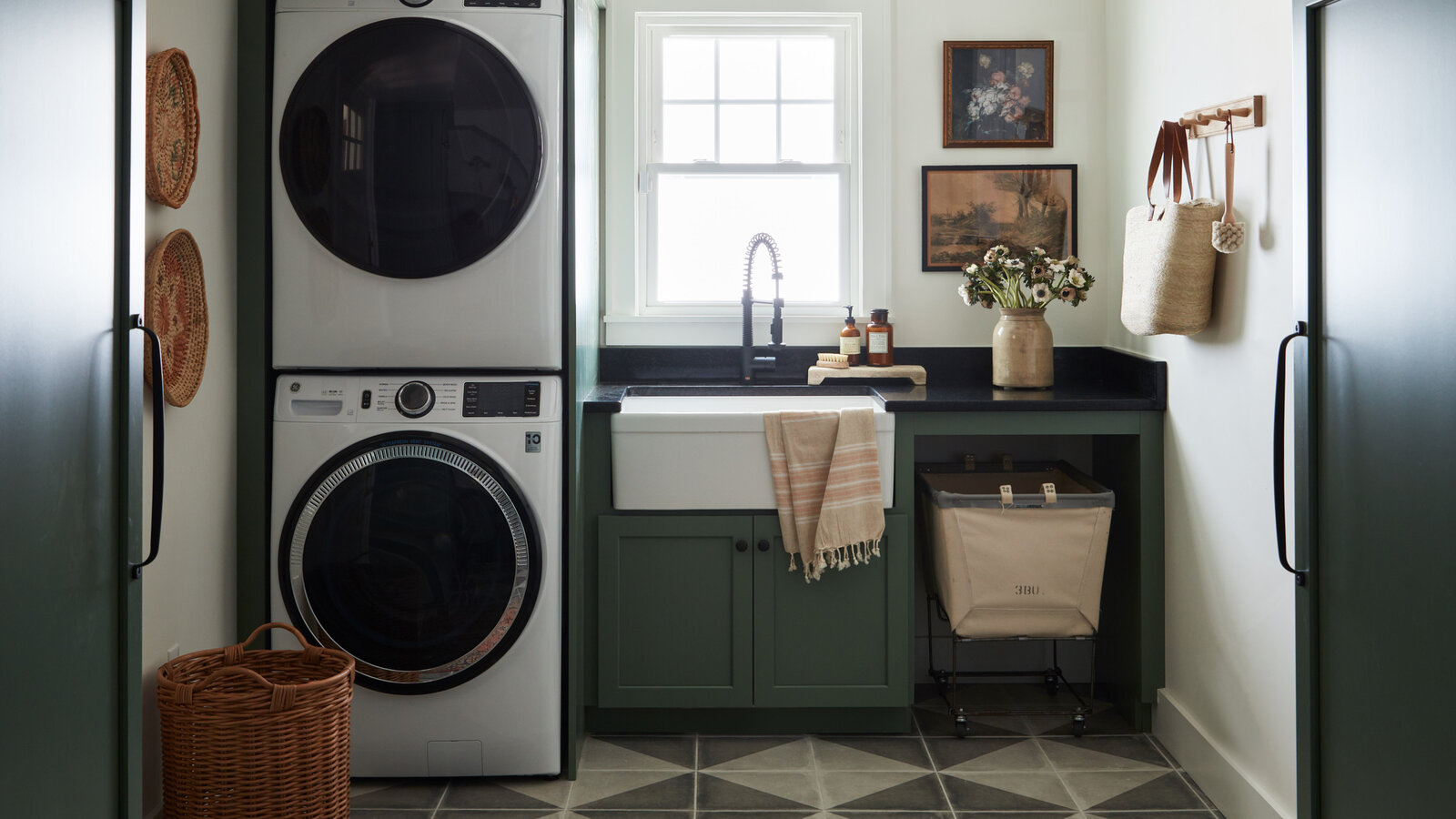 Many homes include the laundry room as a part of the bathroom or the kitchen space. However, it is best to keep this as a separate room in the house. From your washing machine, detergents, and other cleaning products to a thorough pipeline to ensure no standing water – creating a separate laundry room helps keep the mess in one area.
This space, if merged with any other room, must have enough insulation. When installing a washing machine, keep a few things in mind – make sure water doesn't stand on the tiles and spoil them, and the machines don't cause too much vibration in the area.
8. Home Office
Post covid, working from home has become a way of life. While many offices have moved to work from an office, many still prefer the peace, calm, and comfort of their home. And that is why having a designated home office is important. Make sure this is not your eating or sleeping space, as they can disrupt your work schedule and vice versa.
Customize this space the way you would have done for your work desk. Have a few plants, pens, notepads, and photo frames around, and use decor colors that are highly professional, like blue, black, and brown. Avoid merging the decor and furniture with the rest of the home.
9. Library
For all the book lovers out there, this is the room we dream of. But trust us when we say this – you do not need a lot to have your own library. Get a big bookshelf so that you do not end up buying a new one after the addition of just a few books.
Use the books you already have and place them on the shelf as per their sizes. To customize this further, you can use posters that have quotes from your favorite books and authors or their pictures. Since you are going to spend a lot of time here, it might be wise to get a coffee table.
10. Kids' Bedroom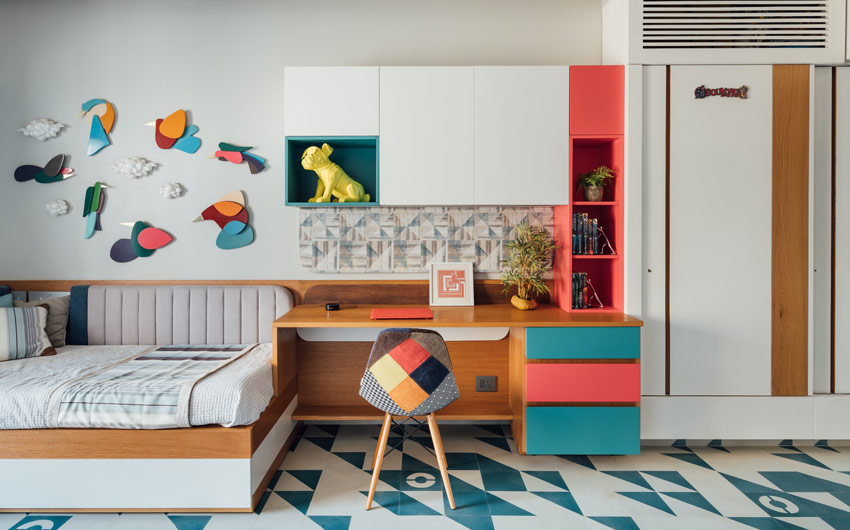 This can be applied to both human parents and pet parents. Creating a separate room in the house early can be a good way to prevent your children from separation anxiety. If this room is for your human child, keep in mind that it is not just the bed that needs to be placed here.
Instead of fussing over it with your partner, plan ahead. Plan the things your kid would need, like a wardrobe, a study table, and a designated area where they store their toys and collectibles. Build a room keeping in mind all of these things.
11. Home Theater Room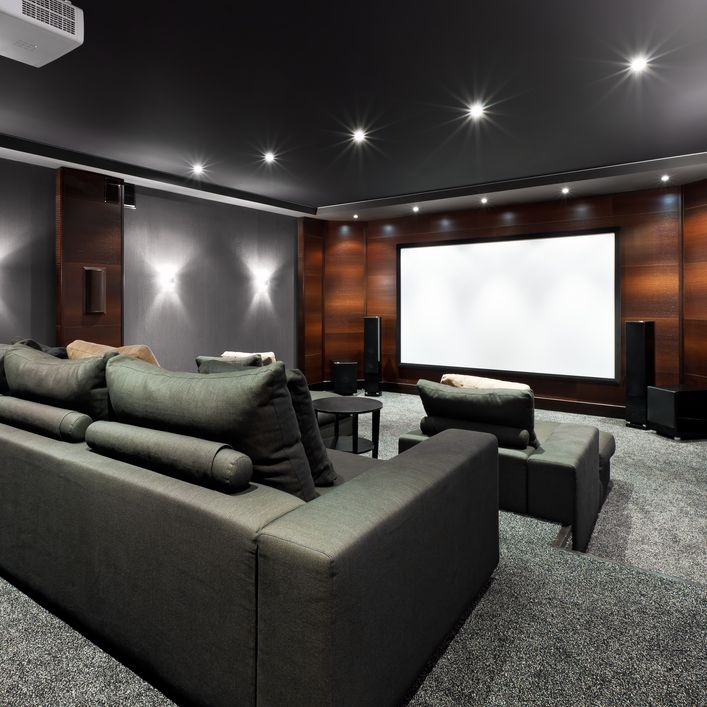 While most households use the living room area to watch movies, this isn't the ideal case scenario. Our experts suggest that no matter how small they are, you should have a separate home theater room that is meant for relaxing and chilling.
Using the living room for this purpose might not be a great idea when you have kids and guests over. You can add a microwave area in the home theater room so that you don't have to fight over who needs to go to the kitchen for the popcorn.
12. Workout Room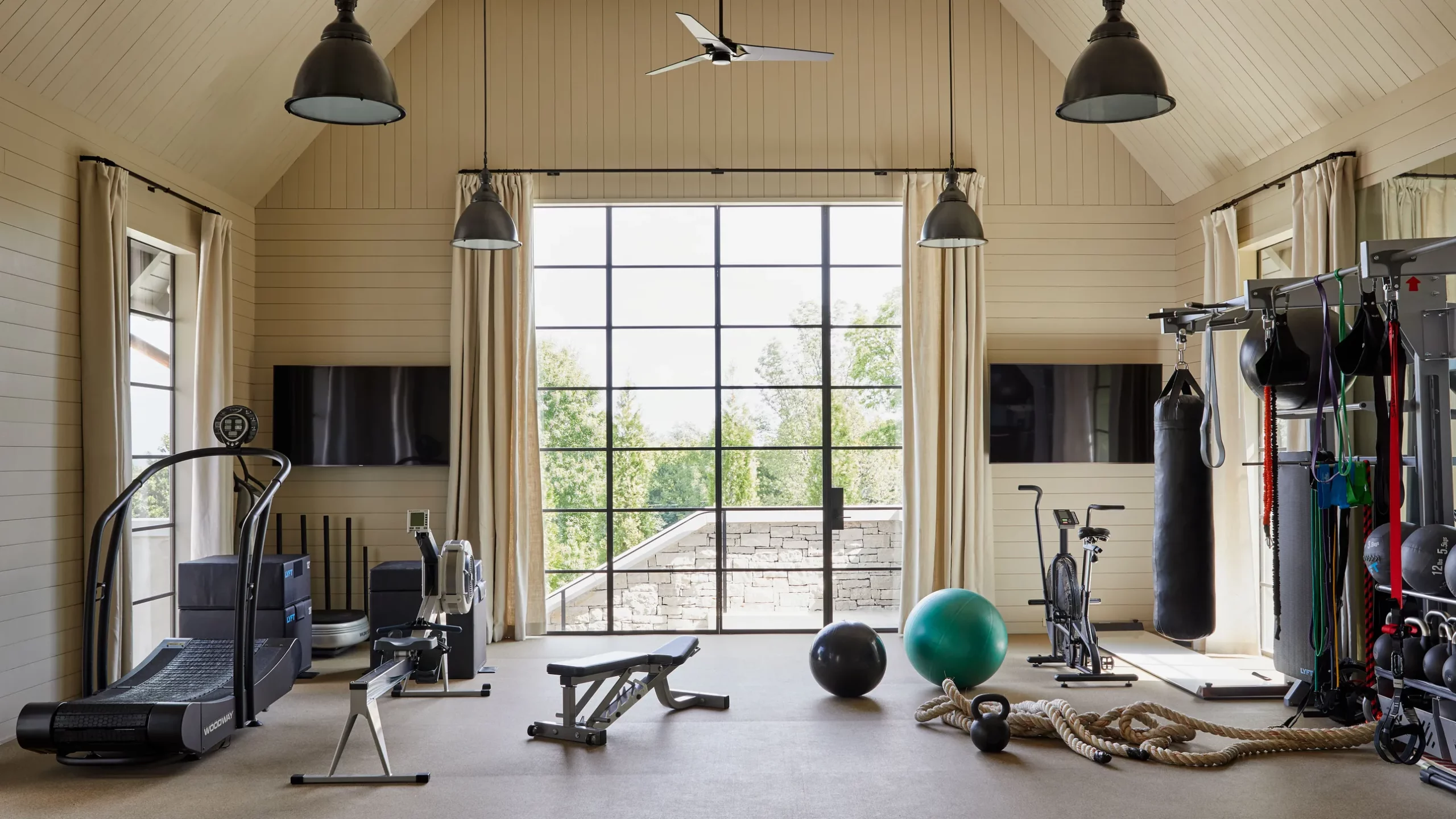 No matter what form of workout you do, this room in the house is quite important. When building a house, we always focus on building a separate space where you can take care of yourself.
A workout room serves that purpose – yoga, weight lifting, pilates, or any other form in the world, avoid doing them in common areas of the house. That gives you an excuse to skip "just a day." Creating a separate workout room helps you stay focused on what is important.
13. Basement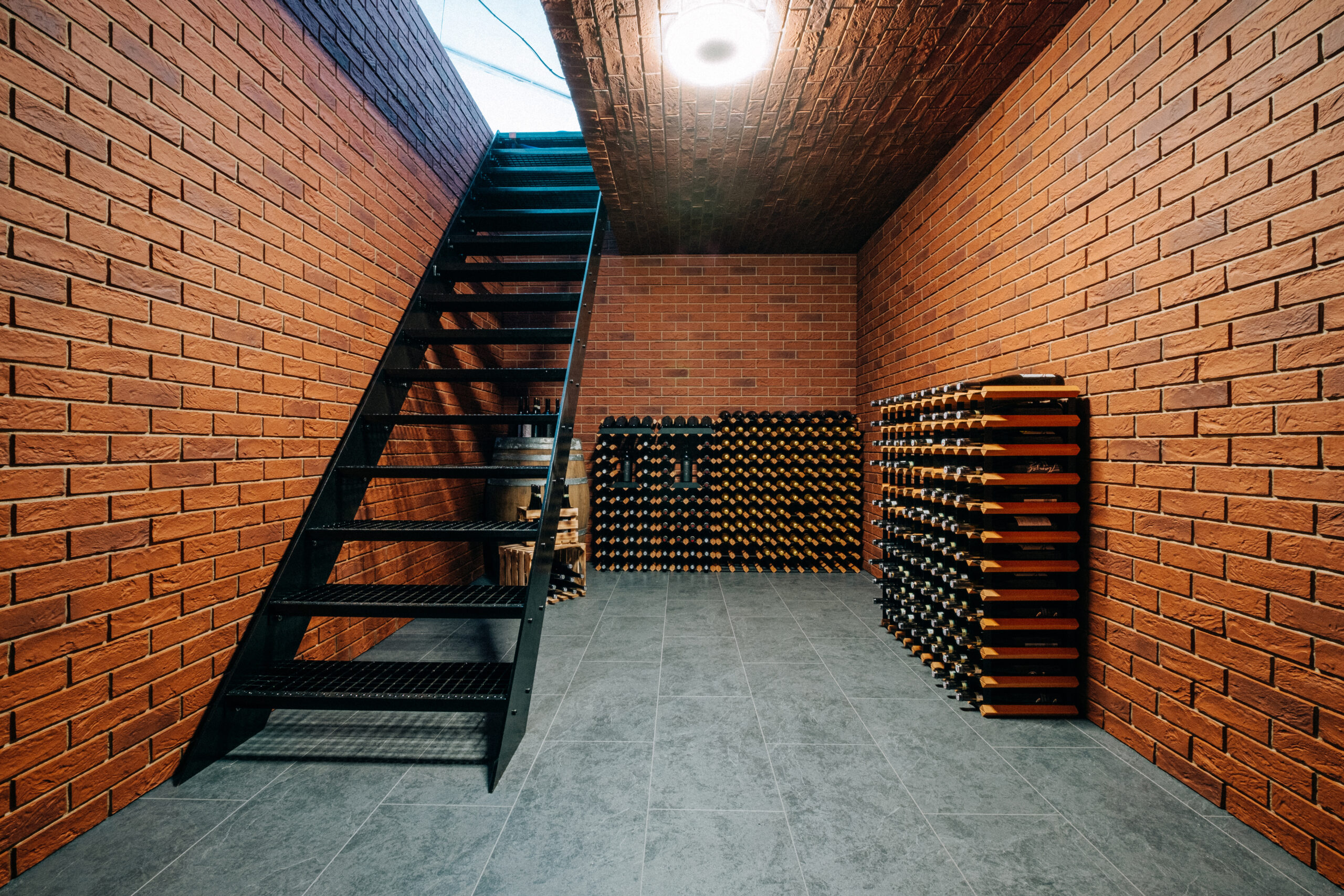 No, we don't mean something straight out of a horror movie, and not all basements have ghosts. Most of them are meant to store the less-needed stuff. This space is often the lowest in priority, and homeowners move in even before the walls dry out.
Insulate it well, get rid of all the insects, and this space can even become an additional room in the house. Make sure to add enough lighting so that you can access this space even at night.
14. Walk-In Closet
"What do I wear today?" If that is the question that makes you wake up sooner than you should every morning, here is an idea – a walk-in closet. This is that room in the house that helps you decide what you wear before you head to work or to that party.
Having a walk-in closet helps you treat it as a room even when you have very less space. Make sure to build drawers at the bottom of the closet to store your shoes, winter clothes, and more.
15. Pantry
This one doesn't have to be a separate room in the house. In fact, it can be an extension of the kitchen. All those newly-bought packs of groceries and snacks, where do you store them? Our experts suggest that it isn't wise to bombard kitchen cabinets with these items.
This extension of the kitchen, with separate storage of its own, can become a whole room. Store as many items as you want, including your glasses, and make them easily accessible to everyone. You can add a separation with a door if you want to keep it separate.
16. Gaming Room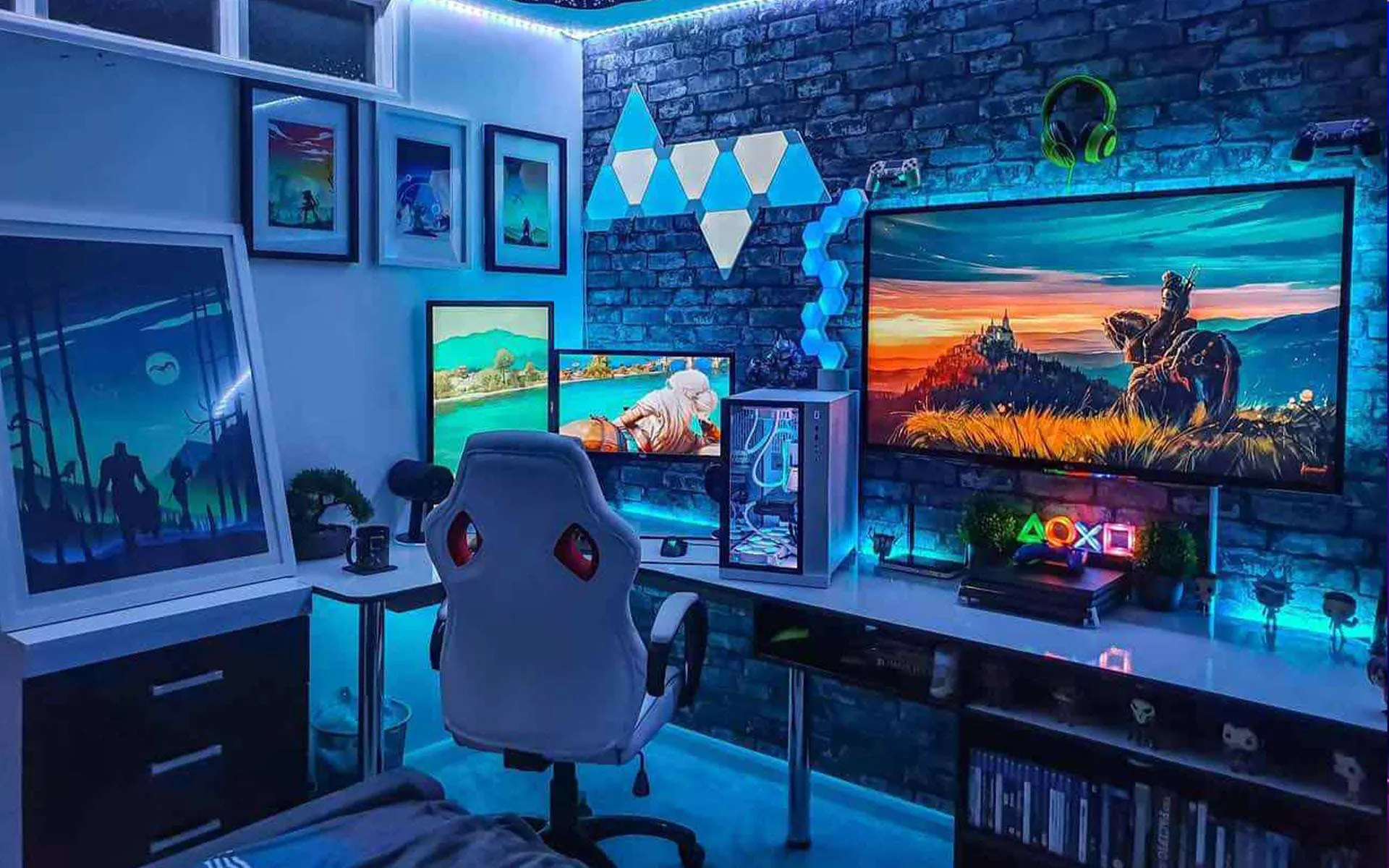 Got a gamer in the house? No matter how annoyed you are with them, it is always advisable that you create a separate space for them. That way, you stay out of their way, and their excited shrieks do not bother you.
If you are the gamer yourself, decorate the space with blue lights and have it all in one space – headphones, consoles, chairs, etc. Feel free to make this room in the house exclusive to you.
17. Sunrooms
Do you love it when the first ray of sunshine hits the outers of your house? It is a must to build a sunroom. Besides being the natural source of light, sunrooms are the perfect space to take the first sip of the morning coffee or watch the sun go down.
Our experts suggest creating a floor to ceiling windows that enhance the beauty of the space every morning. When these sunrooms are designed well, they give a greenhouse vibe. This becomes a great place to host brunch at your home instead of going out.
18. Storage Room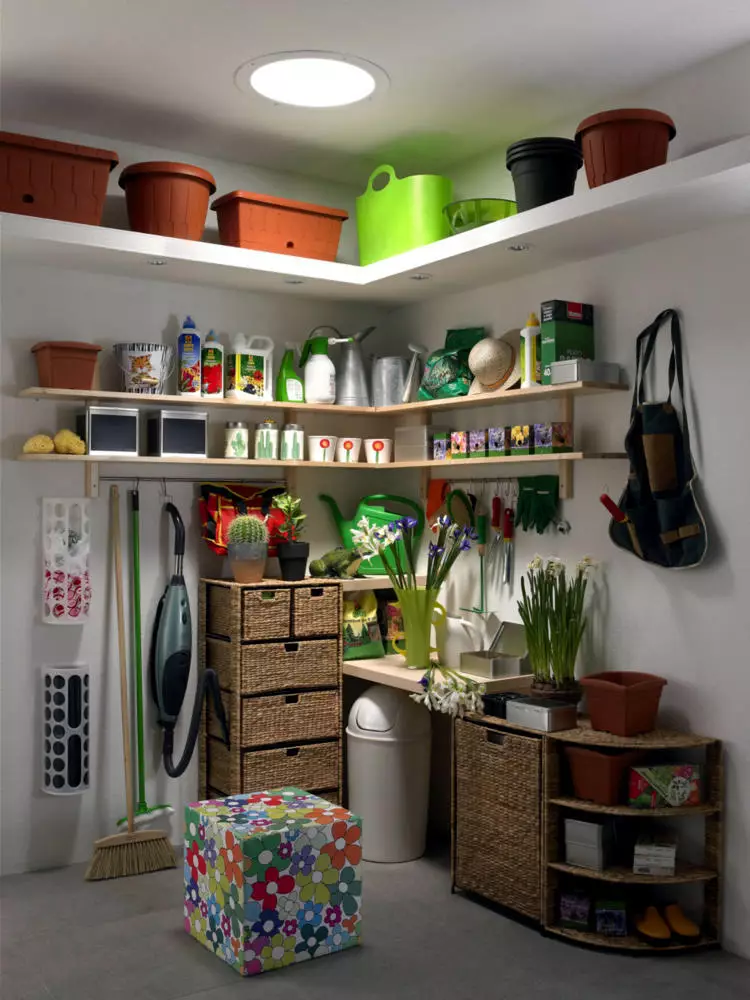 If you think basements and storage rooms are the same, think again. The storage room is more like the pantry and less like the basement. The only difference being this space stores things that are more important.
A room often turns into a multipurpose storage space when the resident of the room moves out. Instead of that, turn the big room used to store cleaning supplies into a storage room. Remove the dirt, dust, and bins from the area and store all the necessary things here.
19. Wine Cellar
We know this might be a little extra, but why not! This room in the house can become a cozy corner where kids are allowed in a limited capacity, and you get your quiet moments while you sip into your glass of wine.
If you are a wine connoisseur, it might be wise to invest in a wine cellar and show your love for this amazing drink. Make sure to keep the temperature no more than 50-60 degrees Fahrenheit. This keeps the cork from drying out. As long as the seals remain intact, they should be just fine.
20. Attic
Tucked away underneath the slopes of the roofs, attics are one of the most ignored parts of the home. This space is usually built on the upper floor of the house. Instead of just using the space for storage, you can make it more functional by turning it into a guest bedroom, kids' playroom, or office room. You can turn it into your own cozy corner, with the sun's rays occasionally brightening up the space.
If you are an artist, there is no space better than the attic to set up your own studio. Don't forget to add a fan or a cooler to the area, as the attic is supposed to gain the maximum heat during the summer months. Use the attic's unique charm to give this corner of the home the warmth it deserves.
21. Garage
Times have changed, and so has the use of the garage space. Unlike earlier times, this room in the house is no longer just a utility space. It can be kept separate from the rest or merged with the entrance. Instead of building open parking, our experts suggest building an enclosed garage. This helps in not only making space to park the cars but also to store the cleaning supplies for your vehicles and the home.
Keep the garage connected to the driveway for ease of use. If you have a lot of space in the garage area, you can use it to store additional supplies or fitness gear. The garage can also be used as your hobby room. The possibilities of creating wonder with a space are endless.
Conclusion
A home is made of the people who live in it. And that is why it is important that the residents are in love with at least one corner of the home. Most people build their homes once in a lifetime, and that is why it is important to make the rooms in the house larger than life. It is not really about how many rooms you have in a house. It is truly about how much they speak about your style and personality.
Through this blog, we have tried to give you as many ideas as needed so that you have no regrets after the construction is complete. Carefully incorporate everything you need and some from the list of all that you want. We believe that since the house is going to last a lifetime, it is always best to build things that you want besides what you need.
We hope that these ideas will help you build the house that you have always dreamt of.
Sierra Rivera, a passionate home decor enthusiast, runs the popular blog CozyCottageCute.com. Sierra shares decor tips, DIY projects, and personal insights. Off the blog, she's often at antique markets or redecorating corners of her own space.