15 Beautiful Ideas of White Houses with Black Windows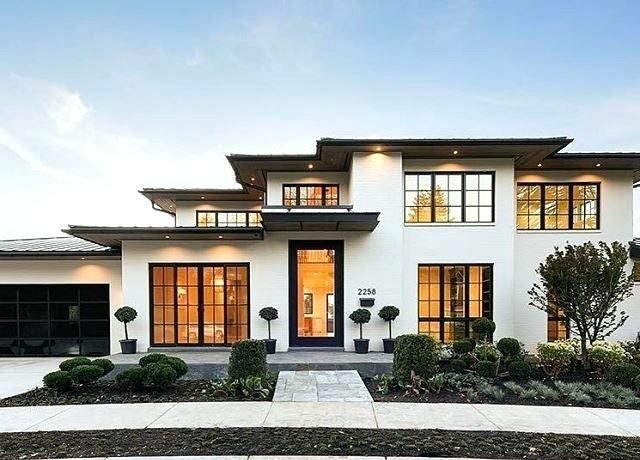 Complimentary contrast is an ideal one must always look for when it comes to the usage of multiple colors in a design. Black and white are like chalk and cheese. They are absolute polar opposites of each other. But somehow, they do actually work really well together when it comes to aesthetics, especially when it comes to architectural aesthetics.
White houses with black windows look truly timeless. Their sheer elegance makes them stand apart from the rest very easily. Not only that, but they're also extremely versatile and can work very well for a large variety of architectural styles, may it be classic or modern. The contrast usually helps in highlighting the features and physical details of the chosen style of architecture, making them a safe choice that can be adopted universally.
Therefore, here's a list of 15 beautiful ideas of white houses with black windows to provide inspiration for your next or future home!
1. Art Deco House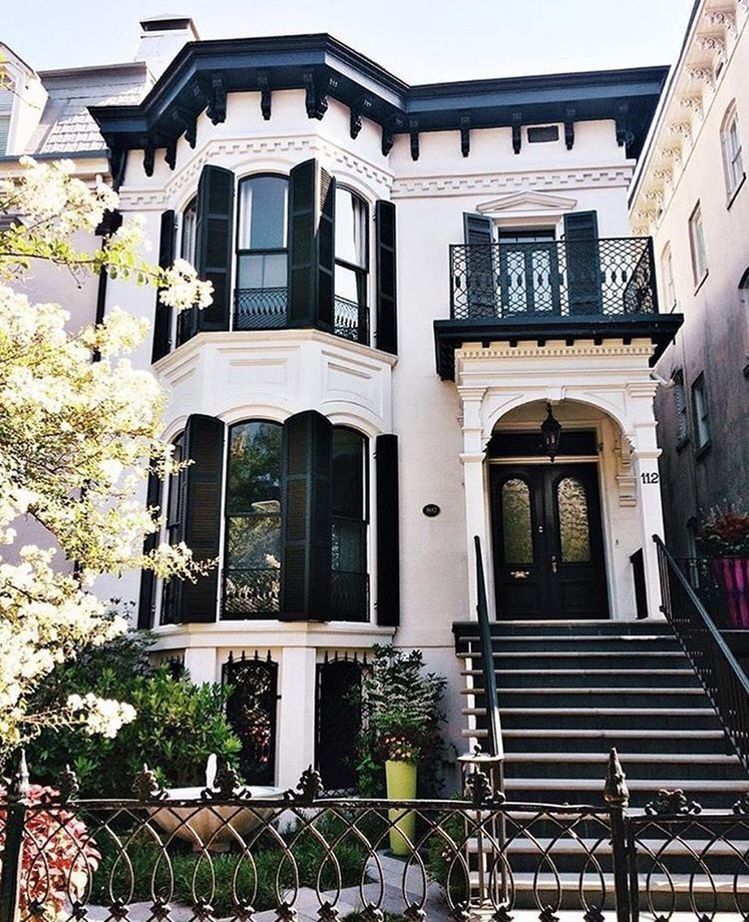 Art Deco is a style of design in general that emerged during the 1920s and 1930s, right after the spoils of World War I. It is an optimistic and flamboyant style, yet subdued and never overtly garish at the same time. There's an emphasis on geometric shapes, bold and contrasting lines, and edges, as well as the usage of luxurious materials.
Our black-and-white combination, in many ways, feel made for Art Deco-style houses. White Art Deco houses with black windows are so beautiful and timeless that it is one of the easiest styles to recommend when it comes to white houses with black windows in general.
2. French Country Style House
The South of France is known for its classy and picturesque landscape, dotted with charming little homes with their own architectural styles. The French Country Style house is a great choice of architectural design, with its lively old-world charm and soulfulness.
French Country style houses are such refreshing examples of white houses with black windows that somehow seem to be made for that specific color combination. The presence of stone accents adds to the natural beauty of such homes.
3. Coastal Cottage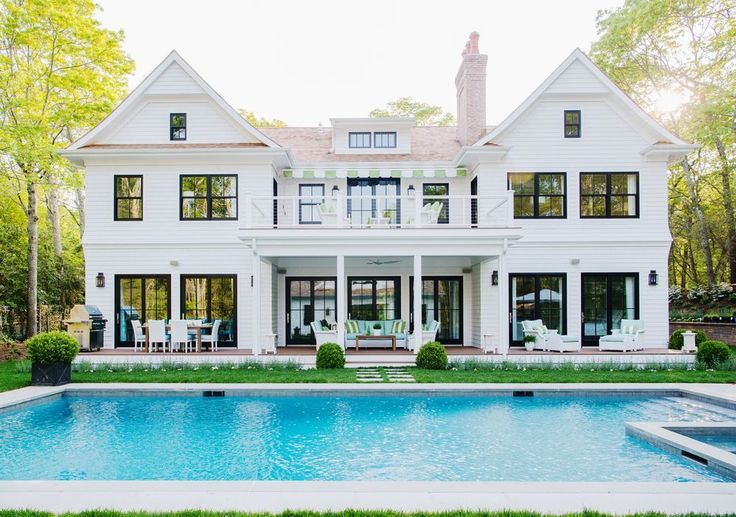 Do you live on the coast? It would be a shame not to have a home designed for such a location. After all, coastal life is extremely vibrant, colorful, and full of positivity. It has something to do with the waves, the seashore, the sand, and so on. White houses with black windows slot into such a geographical setup beautifully.
This is primarily because of the highly versatile nature of the combination. Coastal homes deserve a pool of their own. After all, the sun shines brightly in such places, making it a perfect hangout with friends. Add some coastal-style decor to the mix, and you got yourself an ideal retreat!
4. Tudor Style House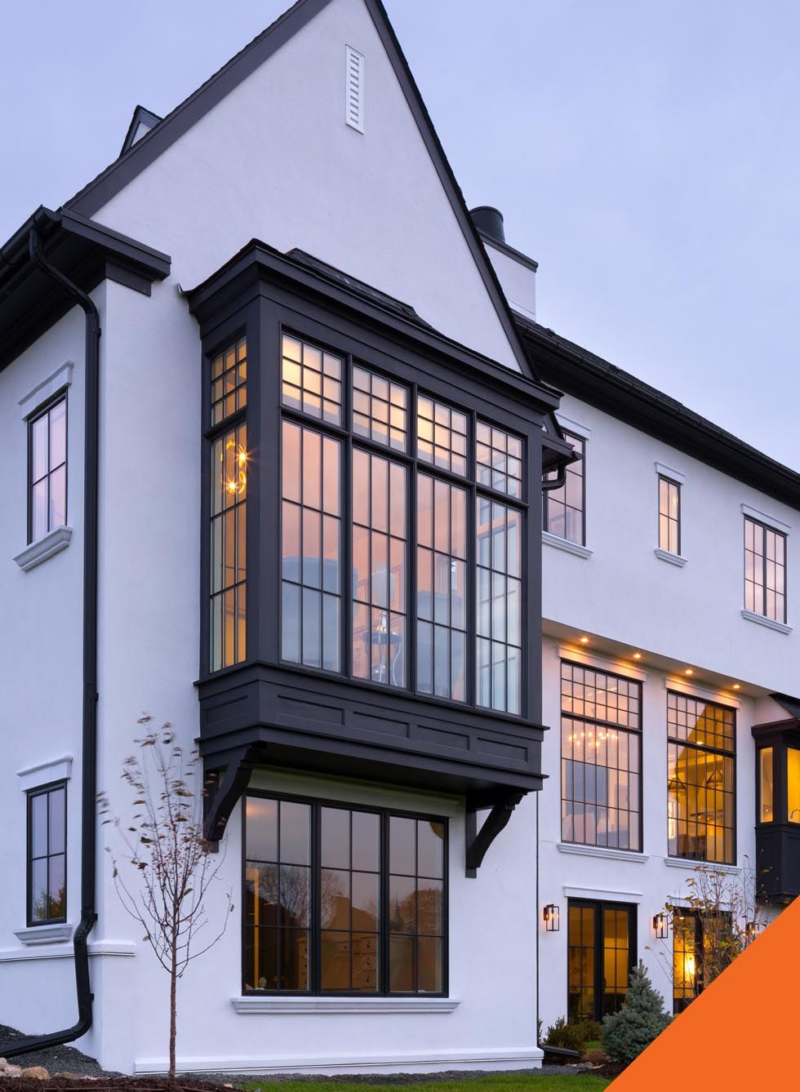 Tudor-style architecture originates from England and is named after the Tudor family. Its a highly classical style that does have enough versatility to work well even today. In fact, it is actually characterized by distinctive black-framed windows, half-timbered exteriors, and white stucco or brick walls.
When it comes to designing it like white houses with black windows, add some beautiful old-school decor, and you'll be transported back in time to your own home. What an experience that would be!
5. Bauhaus Style House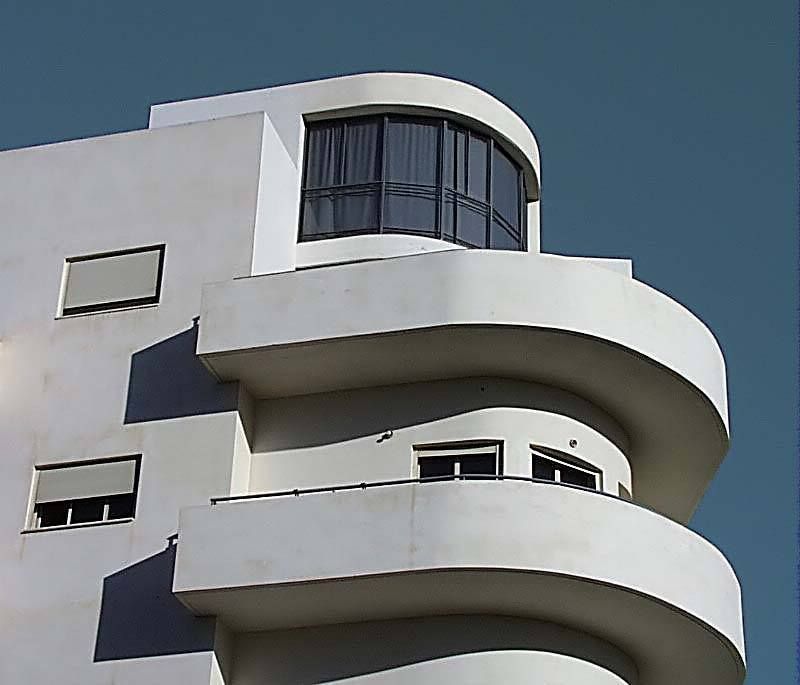 Bauhaus is a design movement that originated in Germany and was made popular during the 1920s and 1930s with the advent of the Bauhaus Institute, founded by the famed architect Walter Gropius in 1919.
Bauhaus style is characterized by clean geometric shapes, leaning towards minimalism. No wonder the white houses with black windows style is perfect for this type of architecture, almost as if made for each other.
6. Ranch-Style House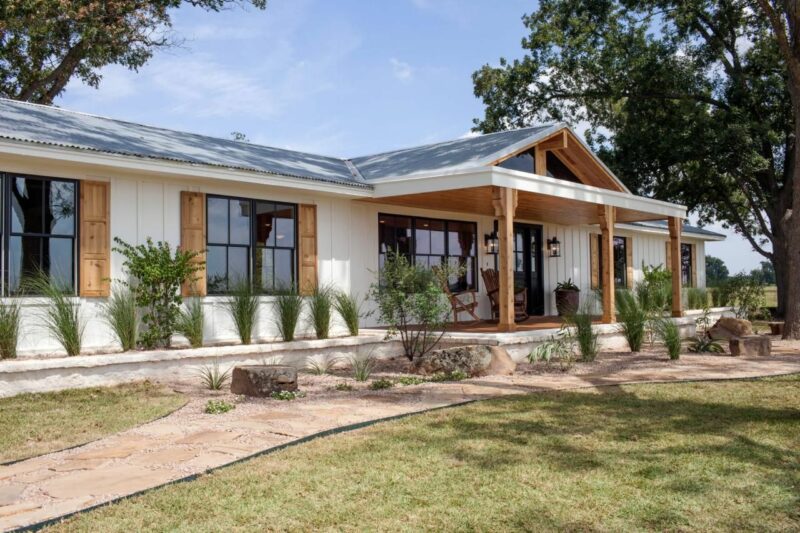 A modern twist on the classic American Ranch design, the ranch-style house is perfectly suited for being among one of the best ideas for white houses with black windows, owing to the large size, the cozy nature, and the welcoming feel they give off so easily.
The ranch-style decor is also the same. Cozy, inviting, and full of old-world charm. Its no wonder that so many dreams of one day owning a ranch or a farmhouse and just getting away from the rat race of the concrete jungles we all call home today.
7. Cottage Style House
In pretty similar lines as the ranch-style house, cottage-style houses are so desirable due to their compactness, liveliness, and minimalistic charm, calling for a simpler life. They are quite easy to recommend and make for an excellent addition to our growing list of white houses with black window styles.
Cottages bring us closer to nature and give us a much-deserved and needed break from our hectic schedules. The logs or wooden panels used to construct cottages work really well with white color, and the black windows add the much-desired contrast.
8. Greek Revival House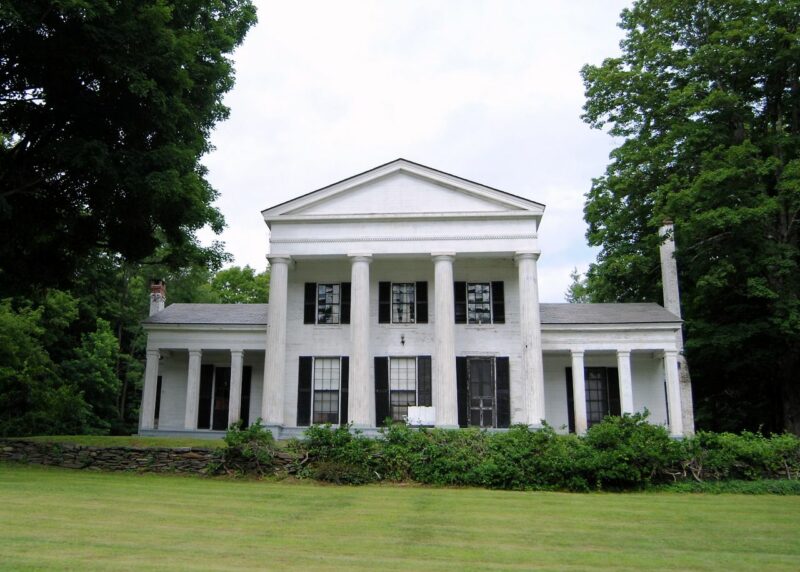 Greek architecture is deeply rooted in philosophy and a highly tasteful sense of aesthetics, making it a must for adding to your list of considered styles when building your new home.
The white houses with black window styles are a direct match for Greek revival architecture as the light nature of the white suits the external structure, and the dark shade of windows provides the much-needed contrast.
9. Japanese Style House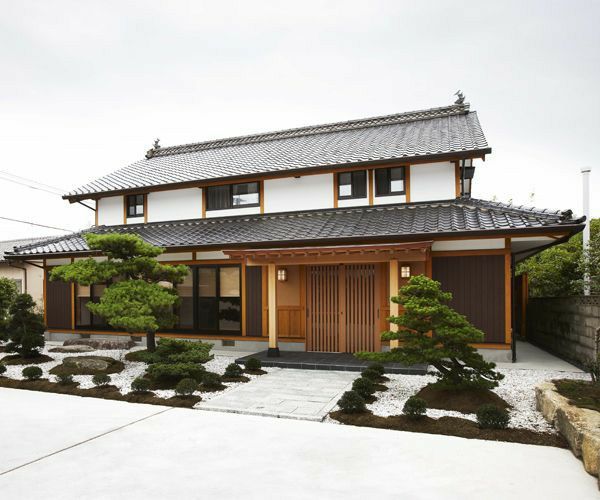 While many may not actually be comfortable with such a look, we all must remember that its 2023, a time when we have the true freedom to do whatever we want to stand out truly.
The white houses with black windows style are wonderful when paired with Japanese-style architecture. The Japanese-style house, with its characteristic rooflines and decor, will help showcase your love for the land of the rising sun!
10. The House in The Hills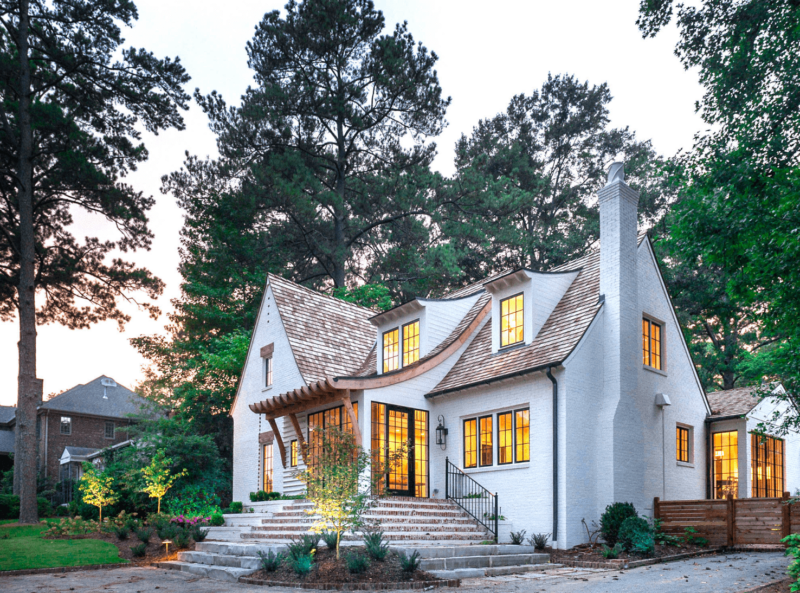 Mountains remind us of the cool climates they possess and the calm, picturesque vibe they always carry. Their decor is similarly characteristic and peaceful to look at visually.
Mountain or hill houses are an excellent choice and are similar when it comes to ranches, farmhouses, or cottages when it comes to people desiring them for the sheer tranquility they can provide. Who knows, this is probably something exactly that you had ever wanted all along!
11. The Mediterranean House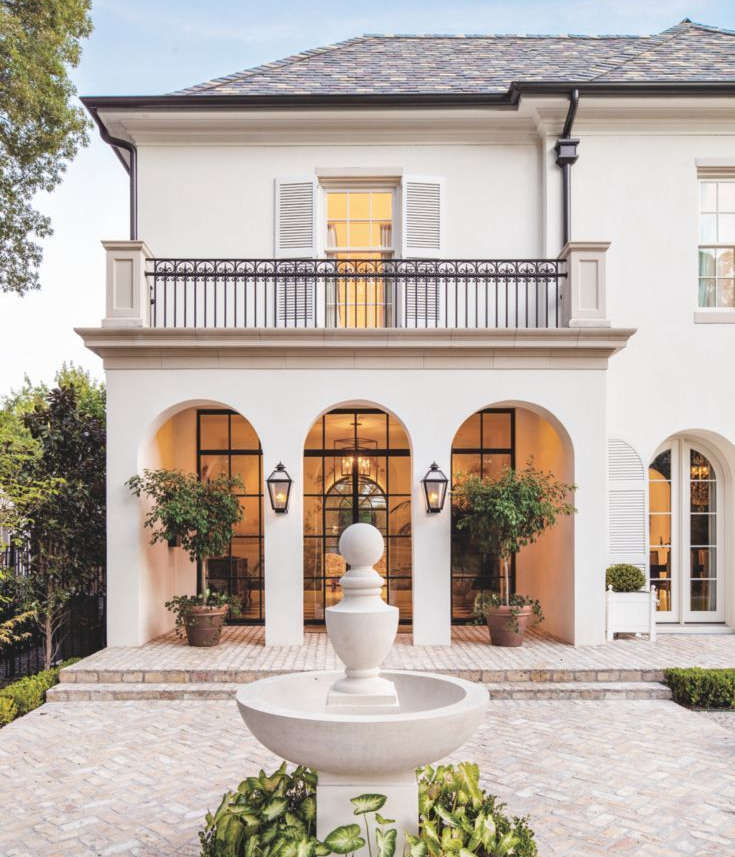 Mediterranean Architecture is known for its warmth and for being so full of exuberance. Since white houses with black windows are such a versatile combination, they would work pretty well in this case too. Just make sure to throw in a lot of accessories for your house to live up to its identity truly!
It also helps that Mediterranean houses, in general, are usually painted crisp white, and they glow warmly under the sun. Moreover, the use of natural materials, stones, etc., helps to add a lot of soul to the overall package. A holiday in Italy is, sometimes, right at home!
12. Victorian Style House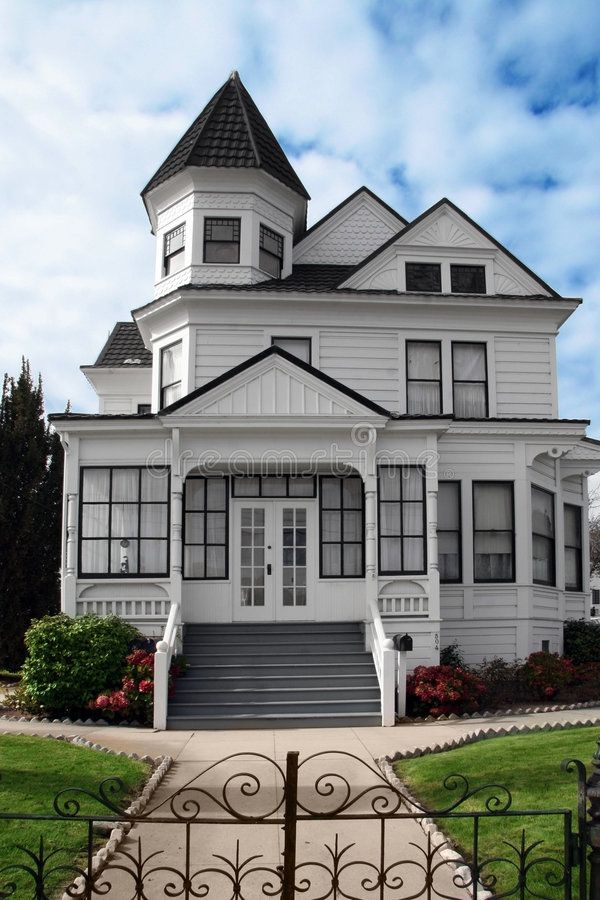 White houses with black windows also do work pretty well when constructed in the Victorian style with steep roofs, for example. Victorian architecture encompasses various other styles, including Gothic Revival, Italianate, Second Empire, etc.
One of the key features of Victorian architecture is its penchant for the use of highly decorative and detailed decor items that provide a lot of intrinsic soul to the aura of the surroundings, making it a treat for those with a keen eye.
13. Colonial Style House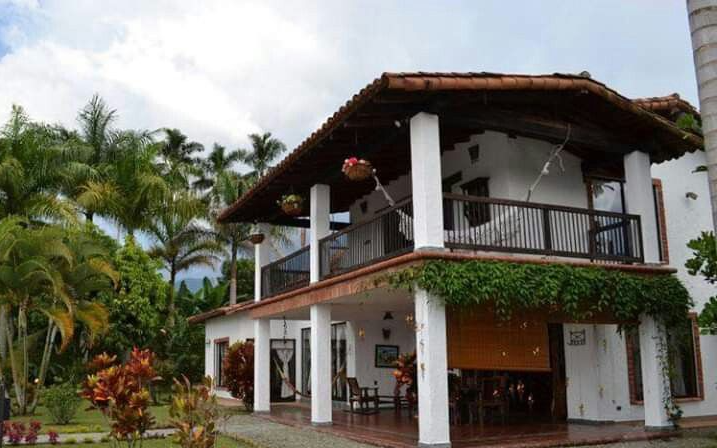 Colonial houses can be objectively beautiful, especially when they are white houses with black windows. Their beauty comes from their architectural inspiration from the local style of architecture. As a result, colonial houses are usually a blend of architectural styles from multiple different cultures, depending on the place.
Moreover, they are like a blank canvas. They can be easily 'painted,' metaphorically speaking, with suitable decor items, including some types which are more of an acquired taste but are completely related to the theme in question.
14. Modern Minimalist Style House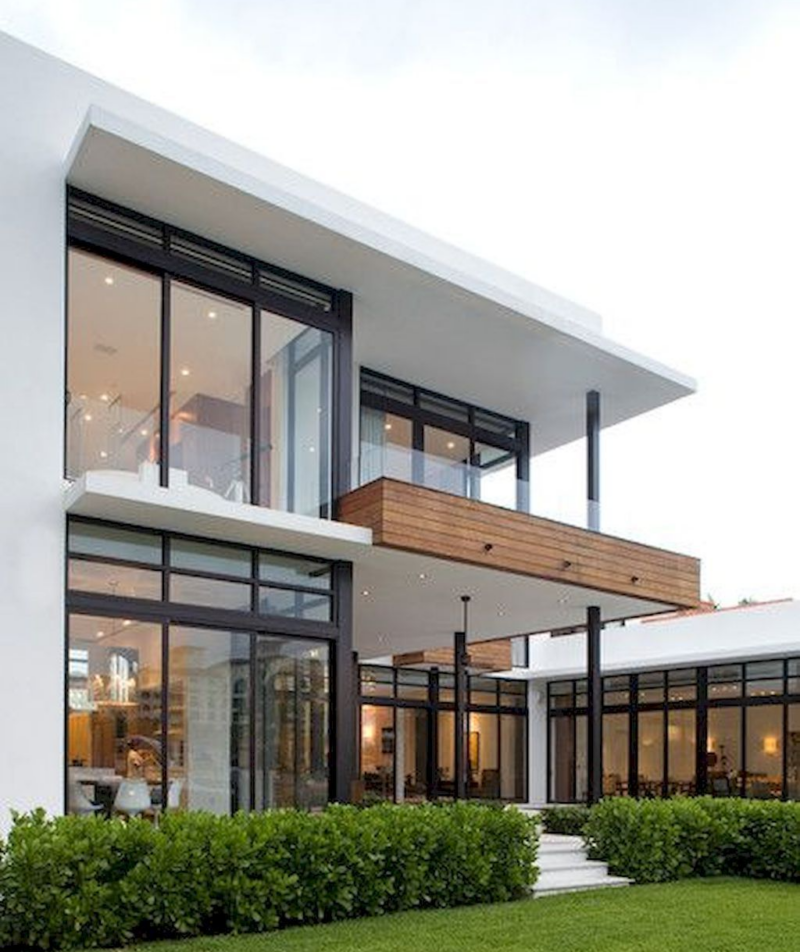 Simplicity and Functionality. The two key terms, on their own, can be used to describe modern minimalistic architecture. And, of course, there's the generous use of concrete and glass, as can be expected.
But when they are white houses with black windows, the combination turns out to be surprisingly good. A sharp contrast to the often ridiculed modern buildings comprising the 'concrete jungles' we live in today. Sometimes, less can indeed be more, provided the colors are right, of course.
15. Scandinavian Style House
The Scandinavian style of architecture utilizes a lot of geometric shapes, but these shapes are never too brutalist in nature and somehow seem to blend wonderfully with their surroundings. They almost carry a cartoonish vibe but in the best way possible. Warm and pleasant to look at.
When they are white houses with black windows, the contrast gained ensures that they stick out beautifully. The same can be said for Scandinavian-style decor. Such a beautiful and often overlooked style this one is!
Final Thoughts
White houses with black windows are truly an underrated color combination when it comes to the world of architecture. They are simple, clean, classy, and timeless. They are always going to be looking fresh no matter their age. Their ability to suit a wide variety of architectural styles spanning multiple eras of human history demonstrates the fact that they are truly versatile and can work wonderfully with a large variety of decor too.
The personalization potential of this color combination is truly vast and is highly advantageous for the ones with an extremely keen eye for detail. Not only that, but the white color helps to provide a bright and vibrant living space while the black windows serve as the symbolic frame to the beautiful painting, that is, your very own unique house.
Thus, this list of 15 beautiful ideas of white houses with black windows should have provided you with a lot of valuable inspiration regarding your choices pertaining to the style of house you can look forward to calling 'home.'
Sierra Rivera, a passionate home decor enthusiast, runs the popular blog CozyCottageCute.com. Sierra shares decor tips, DIY projects, and personal insights. Off the blog, she's often at antique markets or redecorating corners of her own space.