21 Decorative Coffee Table Books for Every Interest
Incorporate decorative coffee table books that are exclusive and magnificent into your living room furnishings to showcase your personal style. Coffee or cocktail table hardcover books also help to entertain guests, strike interesting conversations, or can be used for gifting purposes.
Whether you are inspired by the American sitcom Seinfeld whose neighbor, Kramer came up with a coffee table book about coffee tables (that came with foldable legs to turn the book into a tabletop itself), or simply wished to arrange books in a decorative manner, coffee table books can be organized according to your passions, hobbies or used as a medium to transport you and your guests to historical or futuristic times, dream vacation destinations, different cultures and ethnicities all over the world.
Besides being literary and artistic pieces, coffee table books are carefully curated in multiple genres, thus making perfect gifting options for people with different tastes. Read more to find out the ideal book for your coffee, cocktail, console tables, or kitchen countertops.
Unique Decorative Coffee Table Books
Depending on your likes and passions, you can find picture books in different categories. Here's a list of unique genres of coffee table books to adorn your homes:
1. Cars and Auto Racing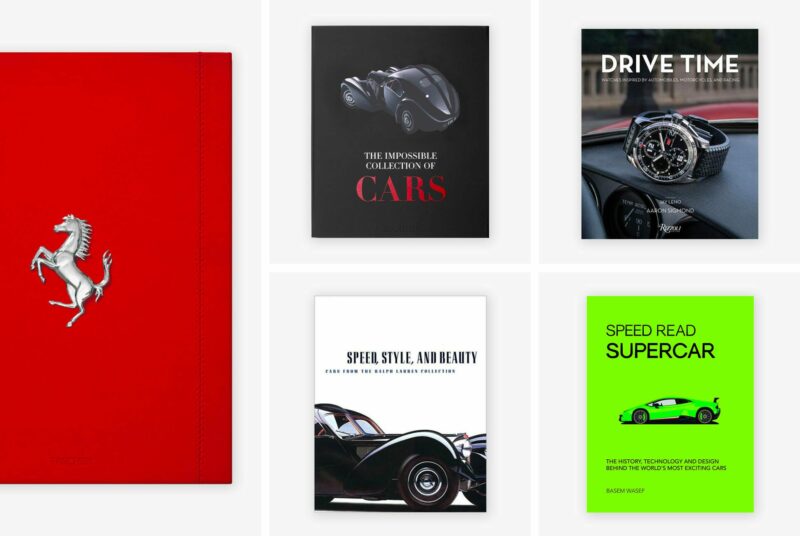 Expand your knowledge about automotive parts, car races, and legends who have won sporting events or created world-class car models over the years. For instance, Carchitecture: Houses with Horsepower talks about facts, figures, and observations comparing cars and houses, supported by stunning imagery.
Speaking of Jerry Seinfeld, a book based on his show 'Comedians in Cars Getting Coffee' captures teasers, photographs, and exciting moments. If you are interested in auto sports, books from the 'Formula 1' series give you a glimpse of behind-the-scenes shots, career highlights, driver portraits, and the biggest wins in the racing world.
2. Travel Coffee Table Books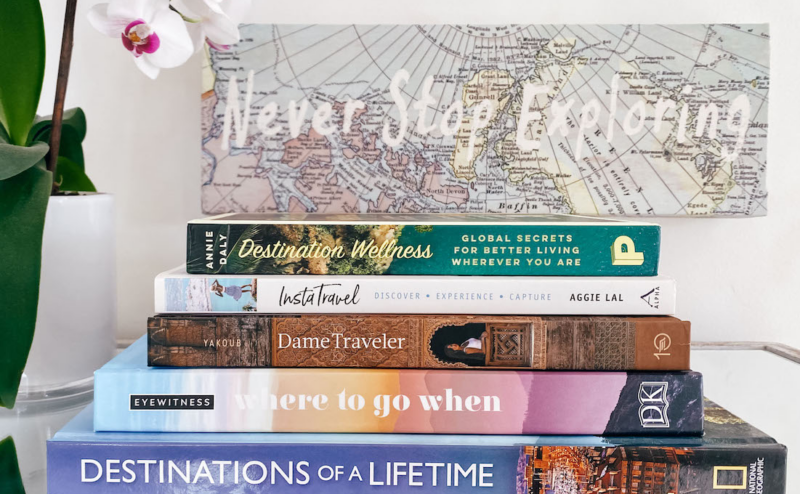 Plan your next escapade with beautiful decorative coffee table books that feature travel guides, unique vacation homes, historical facts, and images of popular holiday destinations around the world. NatGeo's 1,000 Perfect Weekends: Great Getaways Around the Globe allows you to experience amazing destinations right from your couch.
You can also work on the ultimate bucket list using inspirational ideas from influencer travel diaries or learn about cultures from different parts of the world with The Atlas of Beauty, which celebrates women from different cultures and local communities ranging from the Amazonian rainforest, London city streets, Indian markets, and Harlem parks.
3. The Summer Fun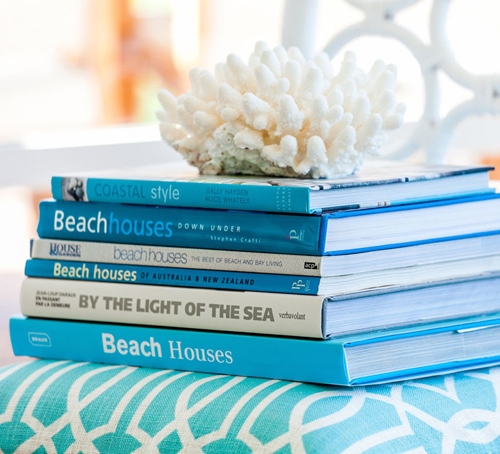 Bring in the tropical vibes and enjoy the beauty of sunny beaches right from your living room. You can also plan your next coastal vacation and choose from the dreamy homes listed in the book Beachside: Windsor Architecture and Designor find books that feature beach properties in the farmhouse, traditional, modern, and other styles.
If you are not a beach person, but enjoy the calming sensation of swimming, take a look at books featuring aerial shots of swimming pools and use listed ideas to create pool styles ranging from unique themes and infinity designs.
4. Sports and Outdoor Adventures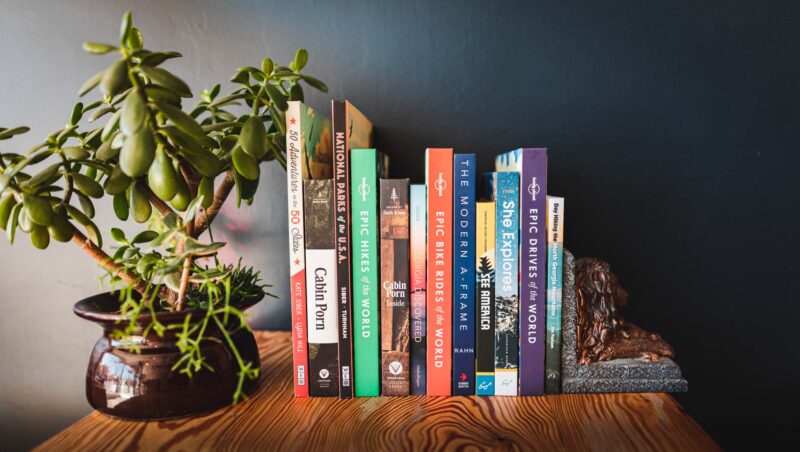 Experience the excitement of a soccer game by looking at books like Football: Designing the Beautiful Game that highlights sporting elements, complicated moves made during a match, the unique ambiance of popular stadiums, and pitch designs of legendary finals played at specific pitches. You can also find pictures of sporting equipment, photographs of sneakers owned by celebrities, and other merchandise from popular brands.
In addition to sports, if you are passionate about spending time outdoors amidst nature, decorative coffee table books about hiking, walking down a trail, spending time among the wildlife, or climbing a mountain can be a soothing and relaxing experience.
5. Decorative Coffee Table Books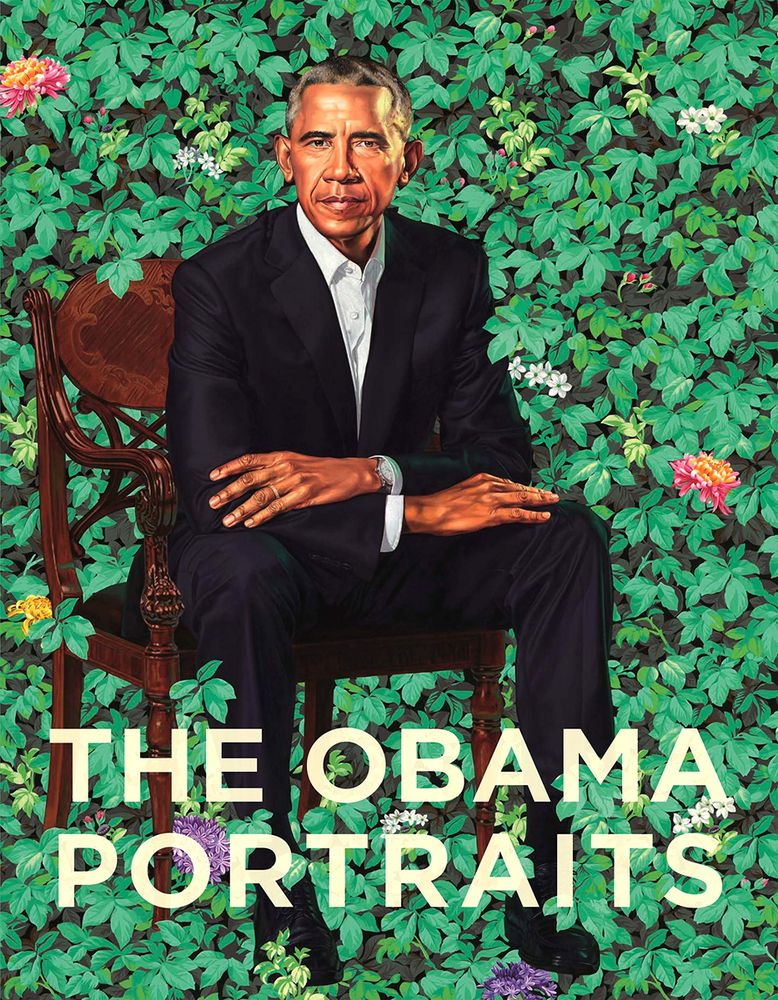 Trendy oversized coffee table books focusing on people and culture are perfect for embellishing interiors or gifting purposes. One prime example of a decorative coffee table book is The Obama Portraits which celebrates the life of the couple through cherished art pieces.
Similar books showcase world-famous artists, leaders, and athletes through iconic portraits. If you like combining storytelling with photography, take a look at inspiring collections of heartfelt personal stories of real people in the book Humans of New York.
6. Memoirs and Biographies
Get inspired by the life of historic world leaders, artists, athletes, actors, singers, and other performers through their lived experiences. You can also find detailed insights about their career, personal tips, rare photographs, fan mails, and their struggles with a particular disease or their time in the industry.
Rare collections also include archived photographs, moments from their world tours, private time with friends and family members, shots taken backstage, and glimpses of the life they lead behind the camera. One such inspirational biography is the never-before-told story of Gary Sinise's life in his book The Grateful American.
7. Books for Cinephiles
Dive deeper into the visual storytelling of the big screen with decorative coffee table books that analyze a director's vision, break down a particular script, dissect an actor's performance, give descriptions about the set or costume, and add value to your favorite cinematic experiences.
Some books also combine stills and storyboards, concept sketches, character designs, animation techniques, and other creative processes while others include an assorted collection of portfolios or shots of celebrities from the golden age of cinema. You can also find hand-painted maps of your favorite movies and roots of major character journeys through the book Cinemaps: An Atlas of 35 Great Movies.
8. Creative Compositions
If you are more inspired by written, artistic works rather than cinematic forms, decorative coffee table books featuring works of writers and poets can serve as statement decor and creative gifts for literature laureates. You can find books featuring the work of award-winning scriptwriters, authors, poets, or memorable quotes and anecdotes from popular works.
Some books include collections of poems, letters, sketches, collages, and essays that help recall childhood memories. You can also reflect on the impressive work of memoirists like Maya Angelou's Life Doesn't Frighten Me or other philosophers, historians, scholars, and spiritual researchers to apply learned lessons in your daily life.
9. Memorable Melody Makers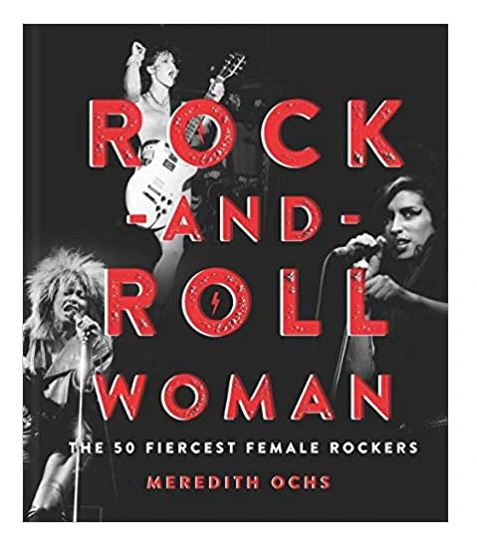 Besides listening to music and knowing the lyrics to favorite songs, audiophiles can read about legends who created tunes, anthems, and chord progressions that make us nostalgic today. Some books also delve deeper into the history of musicologists who have contributed to the musical landscape over the years. You can also learn about the invention, evolution, and working mechanism of different musical instruments through exclusive coffee table books.
In addition to fantastic photography of the artists across world tours and memorable on-stage performances, you can peruse through major hit records that are featured in the accompanying albums provided in the vinyl jacket of the book. For instance, 1000 Record Covers gives you a glimpse of amazing rock album art from the 60's to the 90's period.
10. Books for Graphic Artists
Ignite your creative spark with artwork, vibrant collages, and illustrative drawings featuring attractive destinations of a city, calligraphy signs, and social media-inspired graphics. If you are looking for designer recommendations, check out books with wallpaper, textile, graphic, and fork art collections that can be used for personal home decor.
You can also find books with full-page craftsmanship photographs and holographic images from famous illustrators and graphic artists. Besides, if you like doodling, you can take a look at sketches of notable, influential minds from the literature and film industry through the book Scrawl: An A to Z of Famous Doodles.
11. Interior Design
While decorative coffee table books with beautiful hardcovers and spines can be used to enhance the appearance of your living room, you can add a personal touch with interior design books. Even if you are not artistically inclined, you can find books that feature tips from designers that will help you embellish interior spaces with budget-friendly options.
You can also decorate interiors using architectural ideas from mid-century homes, famous paintings and sculptures, popular films and photographs, or use insightful ideas from renowned designer books like Bunny Williams's Love Affairs with Houses that can help with your home decor projects.
12. Contemporary Art Books
For luxurious styling, bring exciting art pieces in bright colors, contemporary styles, and modern detailing using reproductions of artwork featured in decorative coffee table books. You can also order collections of established designers or get books with renowned art pieces to understand the creative process and artists' backgrounds and experience different cultural influences.
You can also understand how creative space has evolved over the years from The Story of Human Creativity Across Time and Space to figure out how you can design your home according to personal style, sculptural and ceramic representations, or gallery interpretations highlighting an artist's career.
13. Elevated Home Decor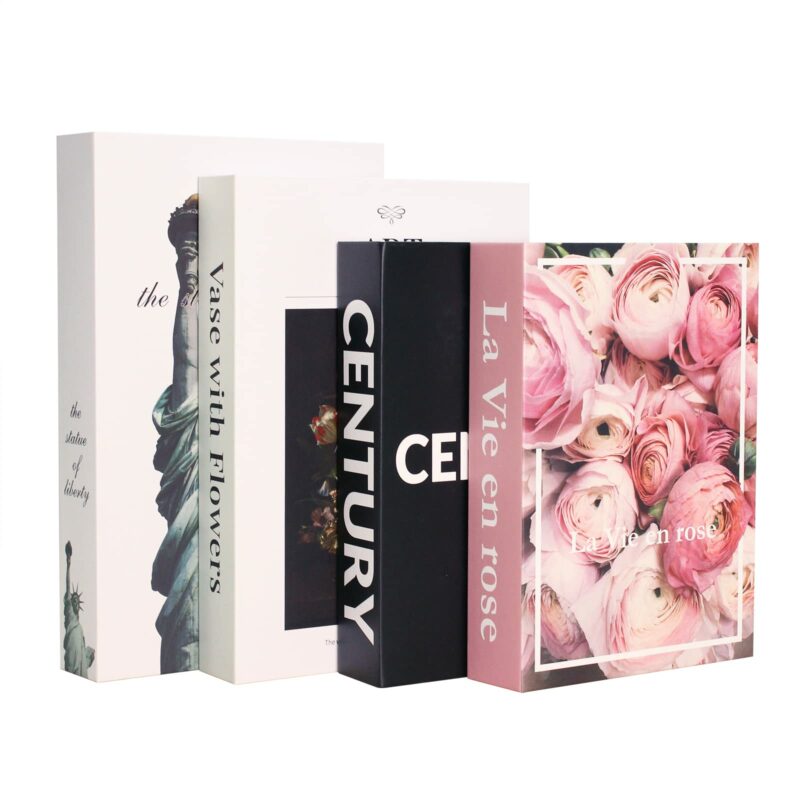 Home decor aficionados can get decorative coffee table books with enchanting hardcover and glossy pages that will help elevate your interior space. The home decor books feature stunning photographs of alluring living rooms, functional principles of home decor, unique ways highlighting minimalist ideas, and large spaces.
You can also find books that showcase different ways to design interiors for urban abodes, ethnic dwellings, and maximalist residences. Besides, you can look for finer details and choose from unique furnishings, textiles, paint shades, wallpaper designs, fine craftsmanship, or ways to set the perfect table according to Modern Mix: Curating Personal Style with Chic & Accessible Finds.
14. Floral Love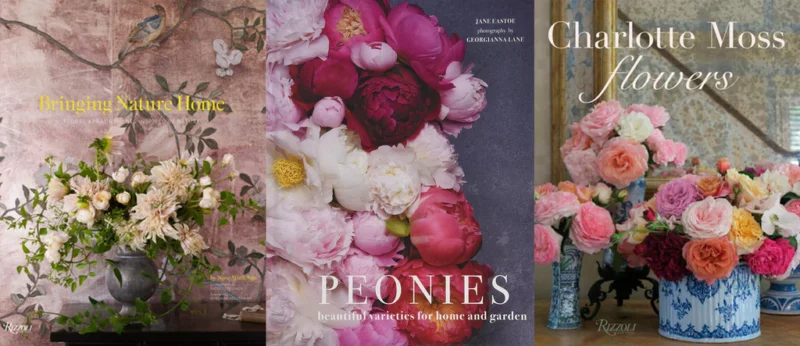 Besides home decor elements, you can use plant-themed artwork, paper sculptures of perennials, and books featuring herbs, succulents, and other indoor plants. You can also use these books to find plants to decorate different parts of your home and get inspiration for aesthetic floral arrangements.
If you have access to wild plants and a foraged environment, you can use ideas from coffee table books like Foraged Florato bring appreciative elements from the natural world into your home. You can also find books centered around houseplants, roses, and specific flowers.
15. Fashion Followers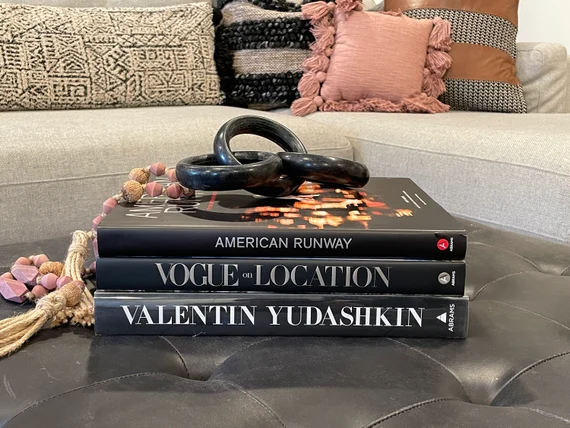 Besides framed portraits and photographs, if you or your friends are interested in the latest trends in fashion, you can gift or accessorize your space with oversized decorative coffee table books featuring iconic styles and fashion designer creations. You can also find books showcasing luxury brands or publications featuring a catalog of products from popular fashion shows.
Some books also offer lists of well-dressed celebrities, apparel trends according to seasonal changes, and styles of major fashion cities like New York, Milan, Paris, and London; while you can find collectibles like Little Guides to Styleregarding stories of acclaimed fashion houses.
16. Women-Oriented Books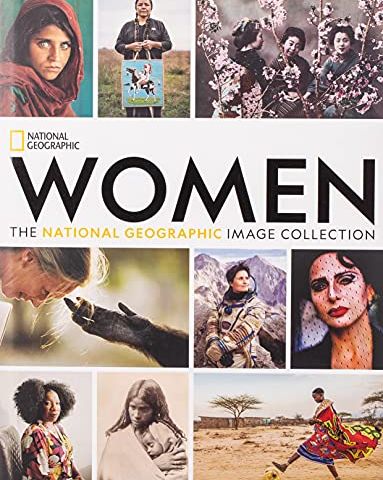 Friends who are not major fashionistas can be inspired by women-centric stories, thought-provoking tales, and interviews of iconic women they aspire to be. Some books also shed light on the routine struggles of women in a male-dominated environment, while others use a casual feminist approach and use success stories of inspirational women who progress despite all odds.
Additionally, there are motivational testimonies, interviews of women pioneers, and photographs in The Only Womanhighlighting examples of artists, activists, and personalities who made their debut as the only woman in a football team, jazz band, art collective, etc.
17. Photogenic Wonders
In addition to using real-life portraits and framed photographs, you can stack coffee table books that display photographs in premium prints. Similar to photojournalism magazines, these coffee table books can be suitable gifts for photographers since they also include interviews and researched essays to give deeper insights about the subject.
You can also find books that showcase contemporary culture through compelling photographs or publications like W Magazine: 50 Years/50 Stories that celebrate artists and notable figures through enchanting photographs.
18. Space Enthusiasts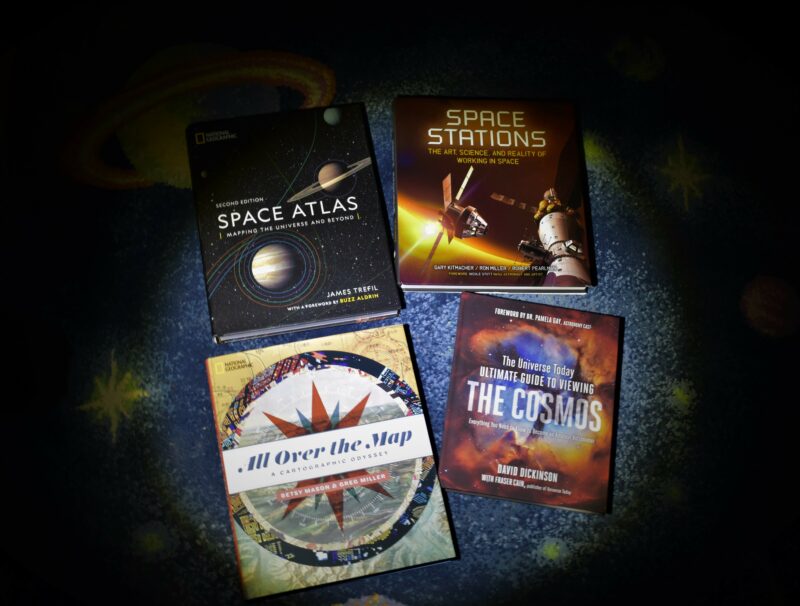 While all photography-based coffee table books can serve as decorative pieces, you can accentuate your interiors with space-themed books or gift them to NASA fanatics. These books, designed with bright covers, give descriptions of fascinating missions and details of crew members.
Through The Space Shuttle, you can go on a visual journey of commemorative moments of the Space Shuttle program, its amazing launches and landing tests, deployment of the Hubble Space Telescope, and learn more about the Moon Landing. You can also find highlights about iconic achievements, exciting equipment, future launches, and interviews of astronauts to motivate amateur astronomers.
19. Delightful Delicacies
Foodies and amateur home cooks can feast their eyes on culinary memoirs and coffee table books that include storytelling through food photography, while others feature delicious recipes, rare concoctions, and flavorful plant-based dishes. Food-based coffee table books also showcase ancient cultural practices through Caribbean-style cooking, traditional dishes of our ancestors, and the usage of ingredients like masa.
If you are a fan of sitcoms, you can also find memorabilia from popular shows like Seinfeld that include the black and white cookies, Elaine's Big Salad, the Festivus meatloaf, and a collection of soup recipes. You can also find an album of memorable meals from classic novels in the book Fictitious Dishes.
20. For Wine Connoisseurs
Gifting a bottle of wine is a good idea, but anyone who loves fermented drinks made from grapes can appreciate a wine-themed book for longer. From vintage collections to rare vineyards to guides and manuals about different grape varieties, wine-based publications include photographs of wine cellars with creative solutions for storing and displaying your wine collection.
However, if you like to travel on wine tours, take a look at Wine Trails and plan your itinerary and look for books with suggestions on exquisite food and drink pairings or wines for specific occasions.
21. History Lovers

Speaking of antiques, you can go back in time with historical events, collections of significant moments, impactful movements, and powerful personalities who played a role in shaping history. For admirers of historical facts, you can gift coffee table books featuring documented photographs of former eras.
You can also find iconic moments from the past through color-restored images of significant events presented in History as They Saw It or check out chronicles and encyclopedias featuring stories of famous explorers and historians with photographs of humankind from prehistoric to modern times.
Final Thoughts
Spruce up your coffee tables with stunning hardcover publications or copies bound with amazing book jackets. While using decorative coffee table books as a part of home interiors has become popular, you can also use different-themed books to be gifted to friends according to their passions.
While your coffee table books might exhibit your passion, some people also like to decorate books showcasing the work of their favorite designers, artists, and celebrities, so pick classics that appeal to you. You can arrange the books with blossoms or vases or pair them with beautiful bookends.
Also, remember to match the color constituency with the layout of your lounging space and living room or contrast neutral walls with bright books to create magical displays.
Frequently Asked Questions
What Makes a Good Coffee Table Book?
A good coffee table book must have substance and style but should also reflect your individual taste. The book should remind you of your hobbies and interests, and the cover image should showcase your favorite destination, give a glimpse of your personality and provide inspiration to strike up a conversation with guests.
Which Characteristics Should You Look for In a Coffee Table Book?
Depending on your reading style, you can choose books with huge pictures, enchanting photographs, textual quotes, and interviews. While buying a coffee table book, also look at the thickness, color schemes used, and aesthetic design that will complement your existing home decor.
How Can You Decorate Coffee Table Books at Home?
You can group books of the same size or similar color palettes to be used as a platform for objects like plants and candles. You can stack books along with flower vases, lamps, or other decorative elements on your table. You can also use shelves to store your books or use them to enhance the appearance of a console.
Sierra Rivera, a passionate home decor enthusiast, runs the popular blog CozyCottageCute.com. Sierra shares decor tips, DIY projects, and personal insights. Off the blog, she's often at antique markets or redecorating corners of her own space.