21 Light Switches Types to Elevate Your Home Lighting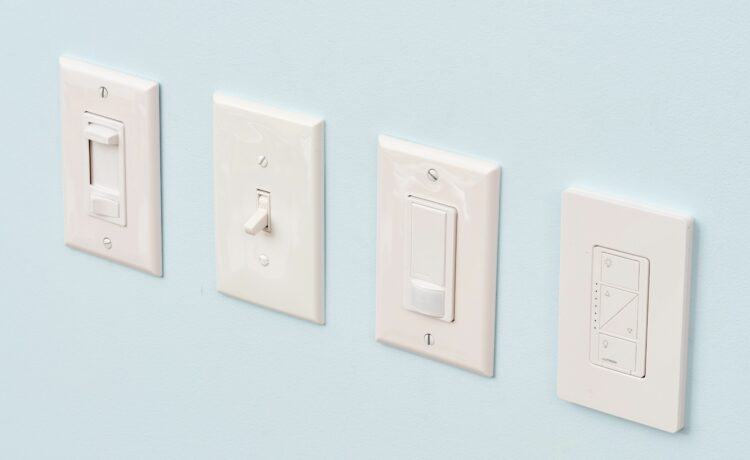 Light switches are essential electrical devices in all homes. You should thank John Henry Holmes, who invented light switches in 1884; light switches have come a long way, from the earliest switches to the newest and most modern light switches.
These switches are used to regulate lights, fans, and other electronic appliances in homes, offices, schools, universities, shops, and many other places. There are also dimmer switches, especially helpful for romantic dates at home, nowadays in the market. There are so many different types of light switches in the market, but most people only have seen two to three types.
In this article, you will learn about 21 light switch types and how they work in lighting circuits. Look over the designs and technologies of light switches so that you can pick the right one based on your needs.
Types of Light Switches for Your Home
A light switch is one of the simplest and most easily recognizable electrical devices; there is a wide range of light switch types, such as Push-Button, Flip or Toggle, Slider, Touch, Rocker, Smart, and many more options. Let's get into the wide range of light switches.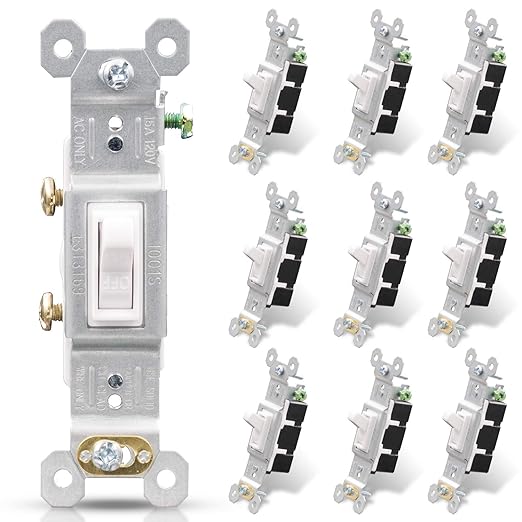 The Single Pole Switch is the most common light switch type that is used in homes worldwide; you probably have seen this light switch type in your home and other people's homes. They are low cost, easy to use, and easy to install hence their popularity; they are used for devices with 120 V power. These light switches are usually marked on and off, but mostly, up usually means on, and down means off. For this type of switch, there is a protruding lever, and toggling it either connects (on) or disconnects (off) the hot wires attached to the two terminals.
The Double Pole Switch is two Single Pole Switches in one, and you can operate two connections from one location. It is quite similar to the single switches since there are four contacts, two for one device and two for another device; they can be controlled by a single level. There is also a ground terminal, just in case there is a short circuit. These double switches are typically found in factories rather than in residential settings for high-power appliances, motors, and machinery since they can handle higher power currents, up to 240 V.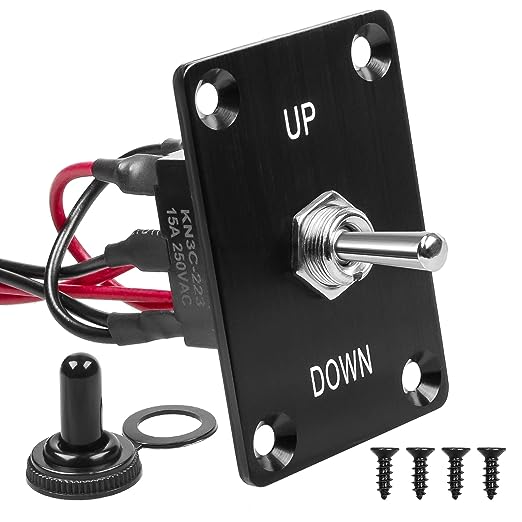 The Toggle Switch or a Flip Switch is a very common light switches types and can be found in almost every household. You will see a small toggle that sticks out from the switch and moves up and down. Some of these toggle switches are double-pole switches, but the majority of them are single-pole switches. You can even put switch covers on these toggle switches so that the toggle does not get tangled up in your clothing or get switched off accidentally. There are handle extensions that get attached to the toggles, which makes it much easier for you to use them.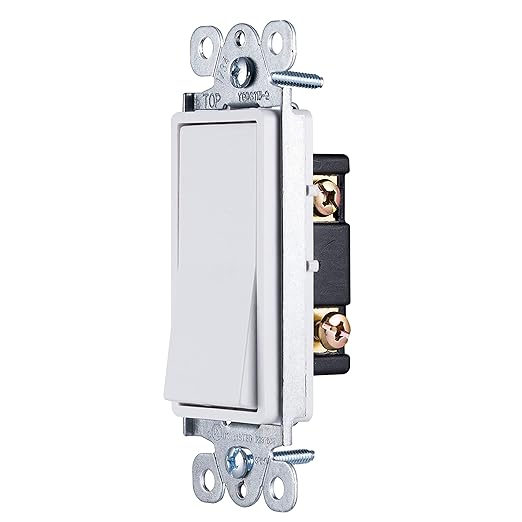 A Rocker Switch is a flat switch and is similar to toggle switches in functionality. The switch protrudes minimally and will not get tangled up in your clothing. These switches look elegant and appealing. They are called Decorative Switches in the US and are very popular in the UK, EU, and Asia; this switch gets used in homes and residential settings. Rocker Switches are much easier to use than flip switches, even for children, without much effort.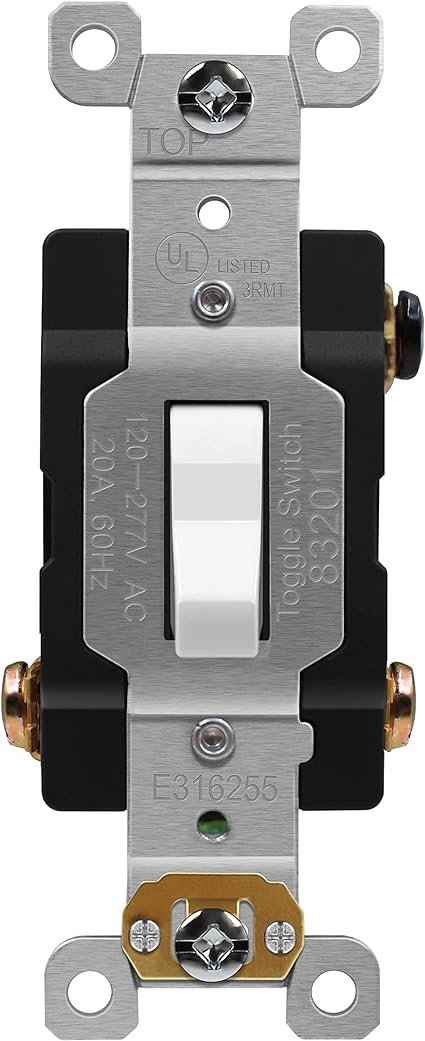 A Three Way Switch is one of two types of light switches where you can control the light from two different places. If you know of a Staircase Light Switch, then a Three Way Switch will be familiar to you. In the case of staircase lighting, one light can be controlled from two switches, which you can put at both ends of the staircase. Thare three terminals on this type of switch, and one terminal is the common one; the other two are called Traveler contacts, and they have hot wires. These switches can be used in commercial locations like schools, offices, stores, restaurants, shops, etc., and residential areas where 20A switches are needed.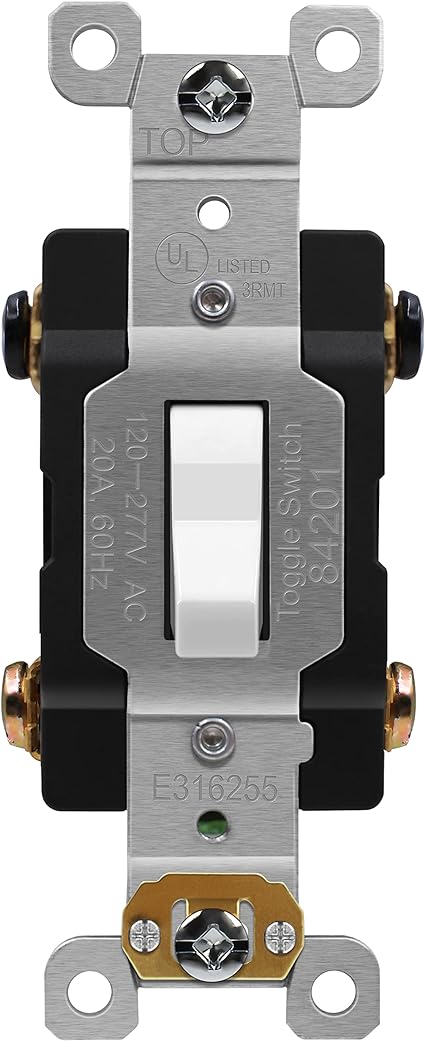 The Four Way Switch is one step higher than the Three Way Switch. Instead of residential lighting circuits, the Four Way Switch is usually used in large warehouses and commercial places. These switches do not have a common terminal, unlike the Three Way Switch. Generally, the Four Way Switch is placed in between two Three Way Switches and is used as a switching device for the Three Way Switches' traveler contacts. The usage of Three Way Switches and Four Way Switches together helps you control a single light from multiple places.
A Dimmer Switch is for controlling the brightness or intensity of the lights; you can personalize the room's ambient lighting depending on your mood or the situation. If you have accent lights, then you can create mood lighting. You change the amount of current flowing to the light bulb. These kinds of switches can have flat switches, rotary switches, or touch switches, all of them easy to use.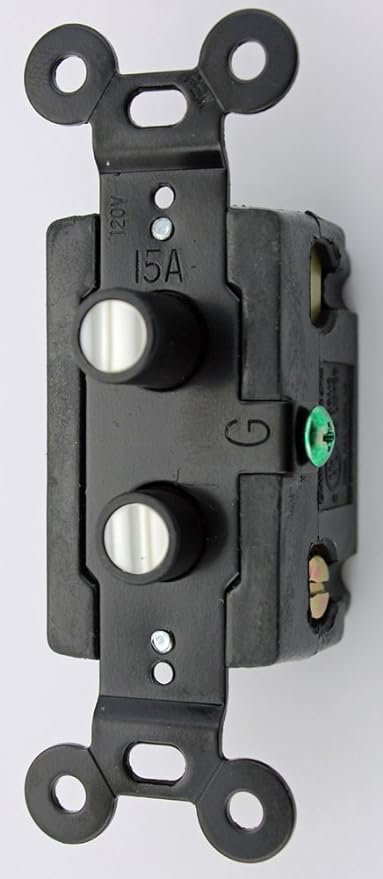 The Push Button Switch is one of the earliest light switch types and is generally used for bathrooms, vanity lighting, and exhaust fans. There are two types of push-down switches available. One type is where the button stays down when you push it down and only goes back to the original position when pushed again. The other type is when the button goes back to the original position after being pushed down. Both types have the same functionality, and you can pick whichever one you prefer. Some prefer where the button stays pressed down to indicate that the button has indeed been pressed.
9. Selector Light Switch
The Selector Light Switch is a light switch where you can easily change between multiple light settings, such as if you have different colored lights. If used for fans, then you go between the different speed settings. You will find Selector Light Switches with rotary switches or push button switches. The rotary switches are generally used for fans, while the push button switches are used for lighting circuits.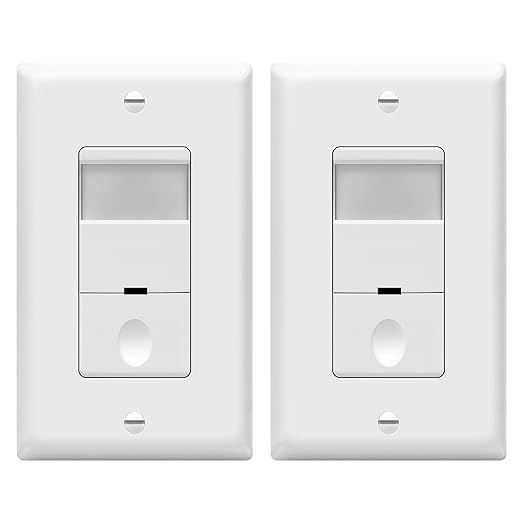 A Proximity Switch is one of those light switch types that are perfect for energy conservation. This light switch has sensors that detect people's presence in a room and then switch on or off the light automatically and accordingly. You can install this light switch in bathrooms, kitchens, garages, living rooms, etc. This light switch becomes extremely helpful if you or somebody in your home always forgets to switch off the light. You can save money and electricity consumption.
A Motion Activated Light Switch has sensors that detect movement and will automatically switch on the lights. Some can turn on and off the lights while others can only do one function. This type of light switch is suited for security purposes; there are passive infrared sensors that detect motion from people, animals, or objects emitting infrared radiation.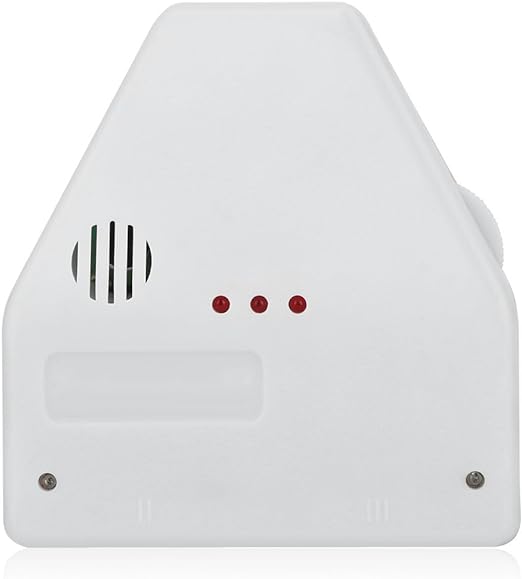 The Sound Activated Switch is also called the Clap Switches. You must have seen these clappers on TV shows and movies where a character claps and a light comes on. These light switches come on or off when you clap your hands. This switch usually has sound sensors such as a high-quality microphone and a supportive electronic circuit that detect sound. You can use these lights as decorative or show-off and install them indoors and outdoors, depending on your preference. You do not need to get up from where you are sitting or relax, especially from your bed, since these are so easy to use.
A Photoelectric Light Switch has sensors that detect light, usually outdoors, and then switch on or off the lights. You can use this light switch for your backyards, porches, front yards, gardens, driveways, or outdoor areas around your home; they can also be used as security lights. Along with supporting electronic circuitry, this light switch may have LDRs, Phototransistors, or Photodiodes.
14. Australian Style Rocker Switch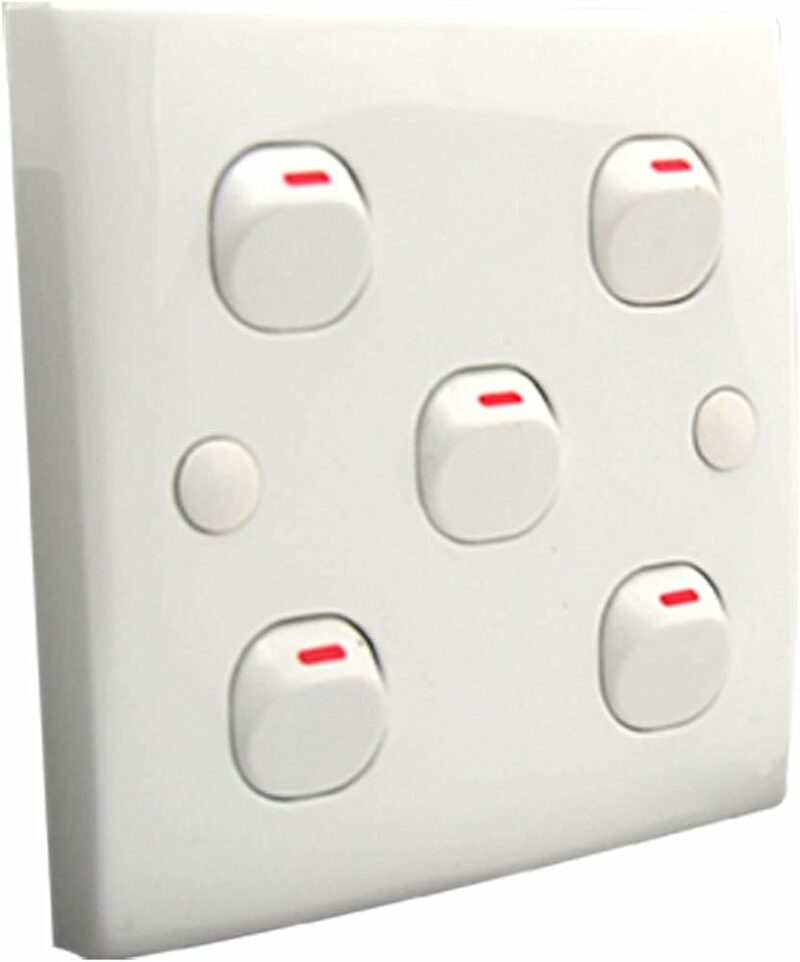 An Australian Style Rocker Switch is a smaller version of the rocker switch, and they are most commonly used in households in Australia and New Zealand, hence the name. Since they are compact, there are multiple light switches in one, and they can be installed in small areas. You can see up to six rocker switches in a space where you can put one or two toggle switches or regular-sized rocker switches.
A Vandal Resistant Switch or Vandal Proof Switch is used outdoors in public areas, such as pedestrian crossing signals, vending machines, voting machines, security alarm systems, power tools, and more. These light switch types are made to tolerate rough usage and extreme abuse hence the way vandal proof or vandal-resistant. They also need to withstand dirt and moisture. For protection, they have stainless steel or durable plastic casings.
16. Mercury Switch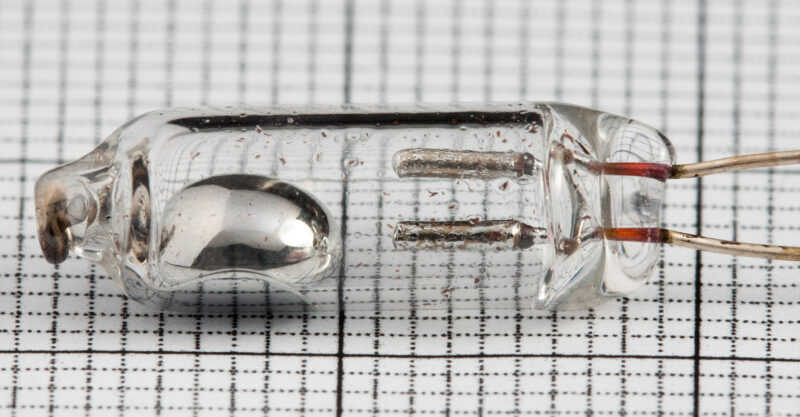 A Mercury Switch is also known as a quiet switch or tilt switch. For this switch, there is a small glass bulb with a blob of Mercury and two circuits inside. When the switch is tilted, the Mercury blob connects the two circuits, and the light is activated. This kind of light switch is used in special circumstances, such as hazardous locations.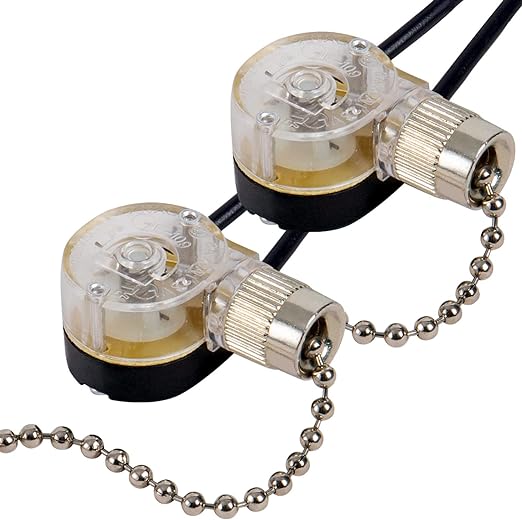 A Pull Chain Switch or Pull Cord Switch is generally used for ceiling fans and ceiling fan alternatives, but you can find them being used for basement lights and garage lights. There is a chain or cord, and you pull the chain to activate the light; if you pull the chain a second time, then the light turns off. The chain or chord is made up of cloth rope or non-conductive beads. For damp environments, the chord or chain must be made up of insulating materials.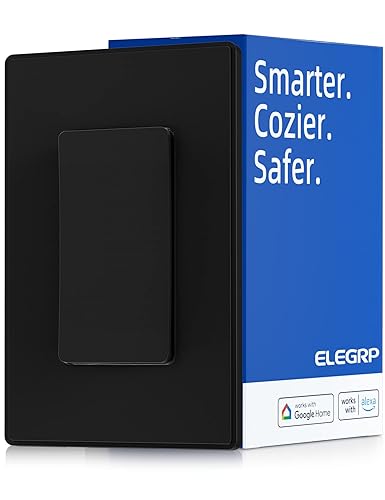 A Touch Switch or Touch Plate Switch is an electronic switch, and the light is activated when you touch the switch plate. There are no moving parts like in a toggle switch or rocker switch; instead, there is an electronic circuit that acknowledges your touch and controls the light. These switches are quiet since there are outside moving parts.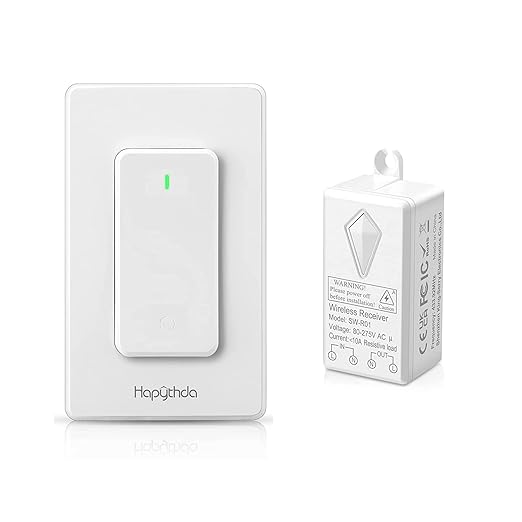 A Wireless Switch is controlled wirelessly, as the name suggests, via a handheld transmitter; radio transmissions are used to operate these light switch types. The transmitter and receiver contact each other via radio frequency. You have the transmitter in the key fob or a switch while the receiver is near the object, like a light or a garage door, that needs to be activated. With modern technology getting better and better, nowadays, this light switch uses RF, WiFi, or Bluetooth from your smartphone.
20. Multiway Switch
A Multiway Switch is used to control light circuits from different locations, such as long hallways, corridors, or stairways. This can be done because of the additional contacts and wiring. This kind of switch is extremely convenient and a time saver. They are a mixture of three-way and four-way switches.
A Smart Switch is the last on this list of light switch types. You can connect your Smart Switch to your home WiFi and control the switch via an application on your smartphone or through voice assistants like Google Home Assistant and Amazon Alexa. You can control this Smart Switch from anywhere in the world as long as you have internet connectivity.
Final Thoughts
Light switches are an important part of your daily routine; you use the light switch to turn on, and off the electronic devices you use every day. They literally bring light into your lives. These switches are a long-term investment since they can last for years. You will find a full range of looks, prices, feels, and functionalities so that you can choose from various light switches based on your preferences and needs. Or you can splurge on something unique.
When you go shopping, you will find there are many different types of light switches. You may be overwhelmed, or you may know what type you want. Luckily for you, this article has a list of 21 light switch types so that you have an easier time picking a light switch for your home or any other place.
Please write in the comments below what type of light switches you choose and why you pick this particular type.
Sierra Rivera, a passionate home decor enthusiast, runs the popular blog CozyCottageCute.com. Sierra shares decor tips, DIY projects, and personal insights. Off the blog, she's often at antique markets or redecorating corners of her own space.