13 Behr Beige Paint Colors: Spanish Sand to Cottage White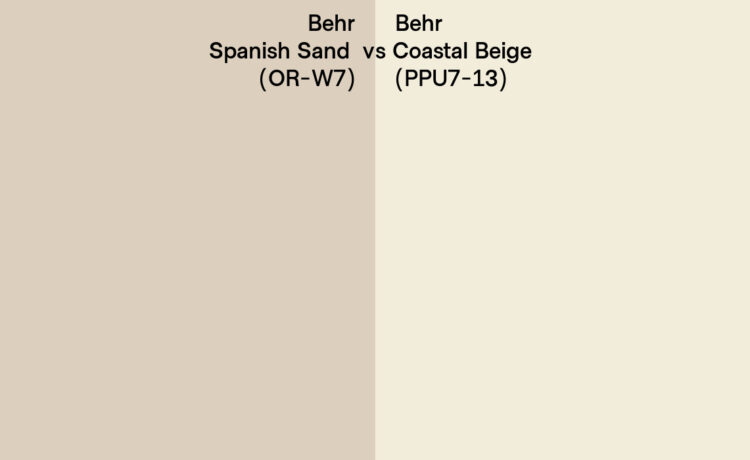 Paint colors also offer aesthetic vibes apart from protecting the walls from direct weather changes. But can popular paint colors seriously add welcoming and interesting vibes?
Suppose you are considering using the popular neutral shades without considering the suitable choice and other important factors. In that case, the last thing you want is to ruin the walls and vibes with boring reflections and vibes.
So are Behr Beige paint colors worth trying for aesthetic vibes?
Behr beige colors are the neutral warm tones that make your walls aesthetic after paint and can also add many distinctive features and vibes to your room, depending on the other colors!
In this article, we have covered 13 popular behr beige paint colors for a warm aesthetic. We have covered from Spanish Sand to Pale Carol and much more to add welcoming and warm aesthetic vibes to your home paint.
The soft, impressive paint color vibes can transform your home walls into a new highlight. This Spanish sand paint color is warm and rich in the beige tone hints. The subtle tones give the vibes of the fainted gray color tone and mid-brown color, creating a Spanish sand color mixture. To bring out the best in this color. You can pair the Spanish Sandpaint with complementary colors, such as the dusty yellow-green mixture of paint or pale yellow.
The Spanish sand is a perfect choice to paint your kitchen cabinets or other room cabinets. To create a dramatic effect, you can paint your bathroom walls with Spanish sand paint and pair them with the mute tone of teal color or dark gray. Spanish sand is also a good choice for painting the home exterior.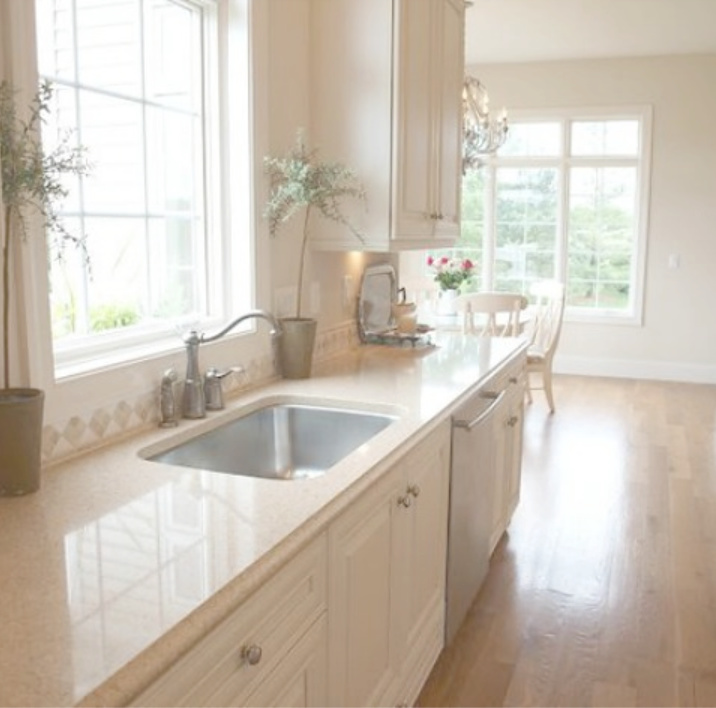 The warm and versatile neutral tone of the even better Beidge paint color quill boosts your neutral paint color games. This paint color is well-known for creating distinctive warm feelings with its features. The better beige consists of an undertone mixture of yellow color in the true beige paint color. The even better beige goes well with various neutral tones and hues.
To pair it well and bring the best distinctive feelings, you can easily pair it with earthy yellow, orange to gold color shades, and even mid-tone green shades to blue tones. This paint color is perfect for painting the Dining room and kitchen. It also goes well for monochromatic and preferred rooms. It also shines the best when you paint the exposed beams, fireplace, boards, and panels with this paint color. The DC-010 shade of an even better beige is perfect for shining on monochromatic walls and rooms.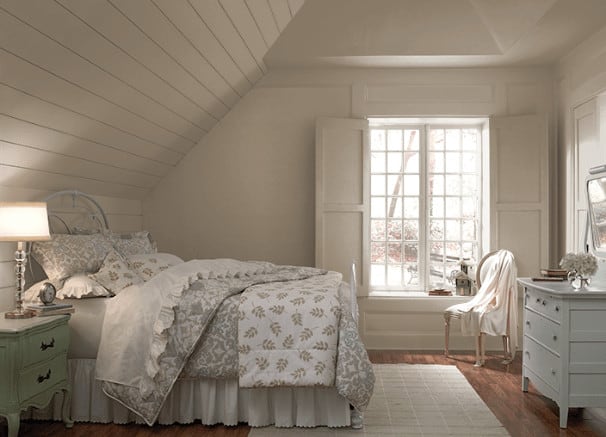 This Behr beige is the rarest color tone shade and is harder to find, yet it is popular. Mocha foam is considered the true form of taupe color. The Behr Mocha Foam has the perfect balance of color tones, making it warm and great in looks. This paint color brings versatile feelings and balances the overall look of painted walls and rooms.
To create a beachy look in your home or interior, the Behr Mocha Foam goes well with light tones such as creamy white and mute blue paint. This warm mocha foam goes well with both color tones, warm and cool, making it a rare combination and different from others. The best thing about Behr Mocha Foam paint color is it is not annoying like other shades of taupe colors.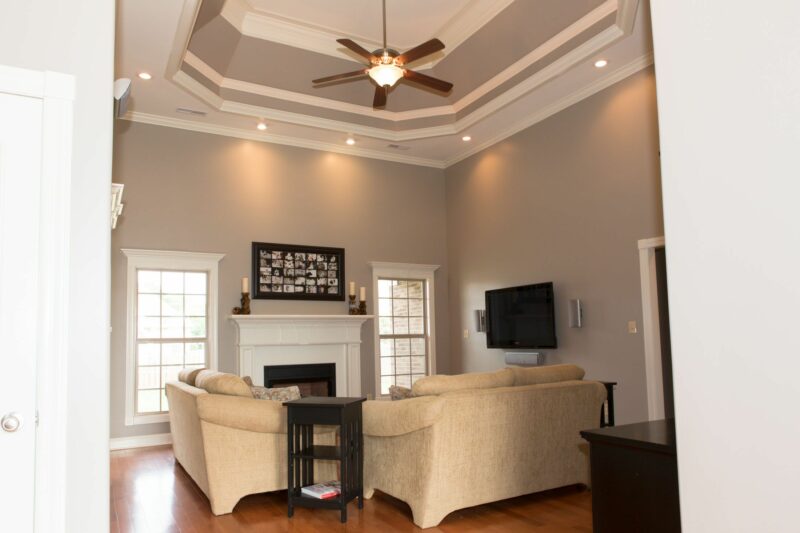 The light and bright feeling of the white and warm beige tone is reflected in the Behr Cameo White shade. This paint color has the undertone of warm and light yellow color that makes it stand out among the white color shades. It goes well for all types of walls, interior or exterior surroundings. You can also paint the cabinets, drawers, or furniture with this cameo white paint, along with the home walls.
Cameo white is the perfect choice for painting the walls of the guest room or important frequently used rooms that need light and bright shine to make them welcoming and fresh. If you use all-white covers like bedroom or furniture covers, this Cameo white goes well with these colors and still stands out, maintaining its shade.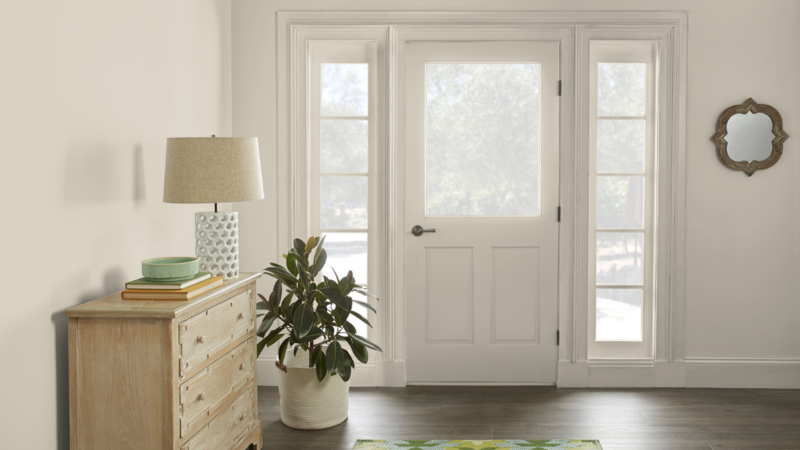 If you want a bright touch on your paint walls but want to avoid super brightness, pale coral is a good choice. The Behr pale Coral adds a neutral and warm tone touch to the brightness of the coral, making it a good and sensible beige shade. This color offers relaxing vibes. You can use it in the relaxing room or bedroom. Pale Coral is a good alternative for yellow color if you want the sun-soaked vibes in your room.
The Behr Pale coral paint color complements the bridge, brown, and teal colors. It also perfectly goes well with the wood stain shades and white color shades. The good thing about Behr Pale Coral paint color is that it simultaneously gives warm and relaxing vibes.
This tone of beige is soft and timeless while emanating a nostalgic feeling and vibes. The versatility of this warm tone perfectly balances the pure white tones. Like Cameo White, this paint color also has warm undertones but is very light. This color tone goes well with the tones like blue, purple, green, and all tones between them, and nicely creates contrast with the white color.
The Behr antique white also complements the dark brown and mid-tan shades. If you are looking for a beige shade that perfectly balances the walls and counterparts of your kitchens, dining room, and bedroom, an antique white beige shade is worth trying. This paint color creates dreamy bedroom vibes if paired nicely with other furniture and accessories.
This paint color has hints of yellow color. Behr Off-white perfectly balances white, gray, brown, or pure white walls or interiors. Off-white color shade offers a wide variety of complementary colors and connects all of them very well. The Behr off-white also goes well with the pink color and its shade from peach to purple, earthy red, teal, and darker shades like dark blue and mid-olive.
You can bring various color accents and vibes to your room or kitchen by adding the Behr Off white on walls, throw pillows, rugs, linens, or furniture. The Behr off White beige shade can also be utilized in picture frames and art or while preparing the art gallery to add a unique and connected touch to the home.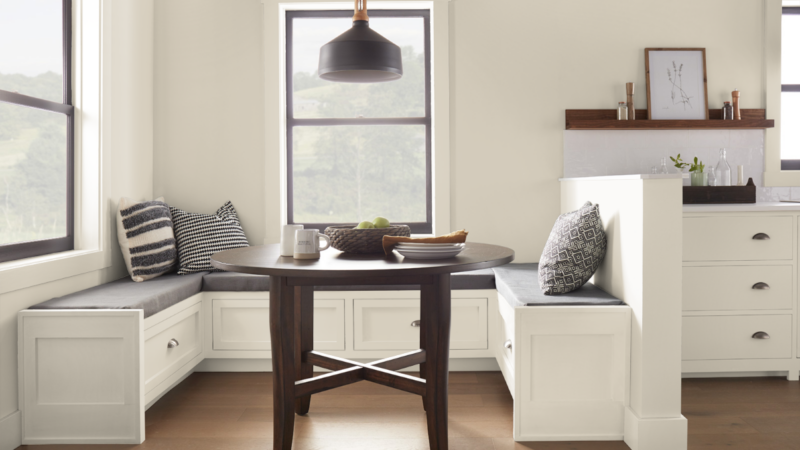 The royal and luxurious room walls with the vibes of regal gold are possible with this paint color. The Behr Charismatic paint color is the perfect and true color shade with a confident gold touch that makes it capable enough to change your room's look and vibes. This is a good complementary color to the dark wood shades and is perfect for heavier and darker shades.
The Behr Charismatic paint color is a good alternative to Spanish sand if you want a warmer, brighter, perfectly balanced tone. You can pair it with other dark shades like burgundy or navy blue. The Charismatic Behr Beige tone is a perfectly balanced warm tone that doesn't give overwhelming warm tone vibes.
This classic and warm hue is the perfect choice when you are looking for paint to pair with traditional accents and styles. The Behr Navajo White color is the go-to choice in neutral hues and works well for a home or office's interior and exterior walls. It can add new life to the kitchen, dining, and working room. The elegant feel after painting the walls or counterparts with Behr Navajo White paint is long-lasting.
The paint of Behr Navajo white gives a silky finish and vibes when paired with the white paint or color. This paint color also goes well with reg rust red, earthy brown, and blue shades. You can also naturally pair it with Antique white, Lunaria, or spun wool paints or combine it with the wood decor or dark brown items to create a magical, elegant feel.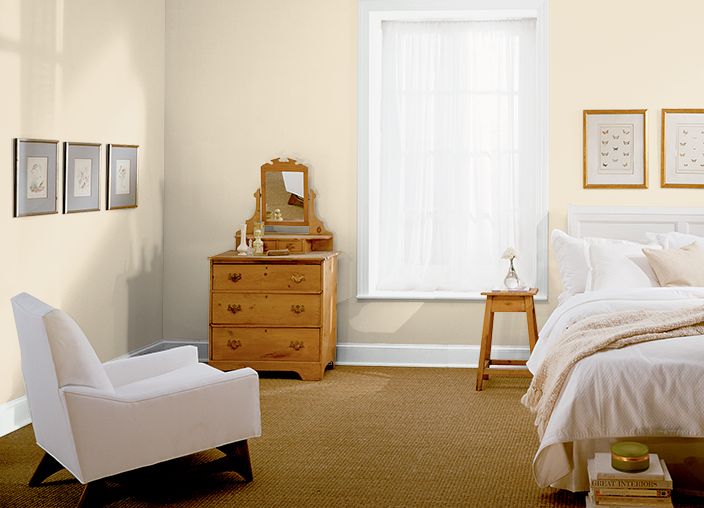 The Behr Cider Spice paint color has earthy tones, making it a perfect choice for walls where you seek relaxation. The Cider Spice is a perfect choice for painting the walls of the family room, bedroom, living room, relaxing room, and more. The friendly vibes convince you to keep staring at the walls of your rooms or paint the complete home with this one-color tone only if you seek friendly and relaxing vibes.
This Behr Cider spice paint color goes well with cream, white, gray, and wood tones. It also compliments the warm metal tones and green shades when creating the color combination to paint the walls.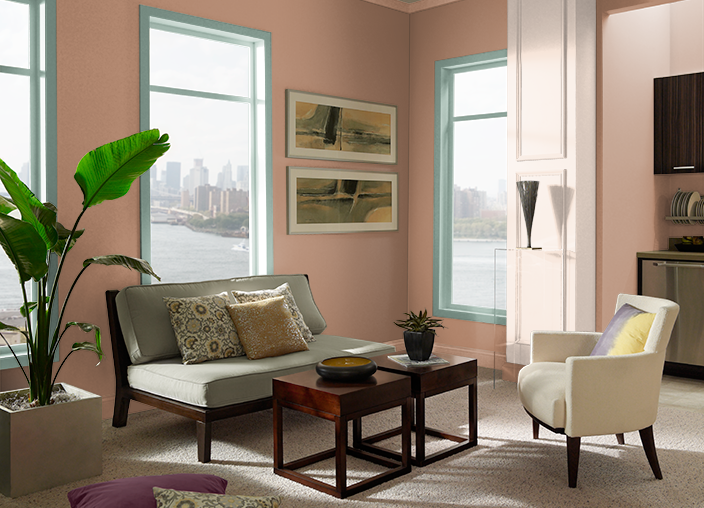 If you are looking for a welcoming paint color that offers you casual comfort with visualization and falls under the beige's warm shades, Behr LInen White is a good choice. This paint color is like an empty canvas ready to convert into a beautiful painting or artwork by adding a touch of Subdued elegance and freestyle creativity. So you can easily give a huge transformation look to your home walls, furnishing the counterparts and other things.
The Behr Linen White color goes well with light and other neutral color shades like tans, lilac, blue, and dusky light blue, and it also pairs perfectly with deep and bold shades like gold, yellow, purple, and pink. So overall, this Behr Linen White paint color also offers you great freedom to pair with a wide variety of paint colors and offer comfort with its visually appealing shades.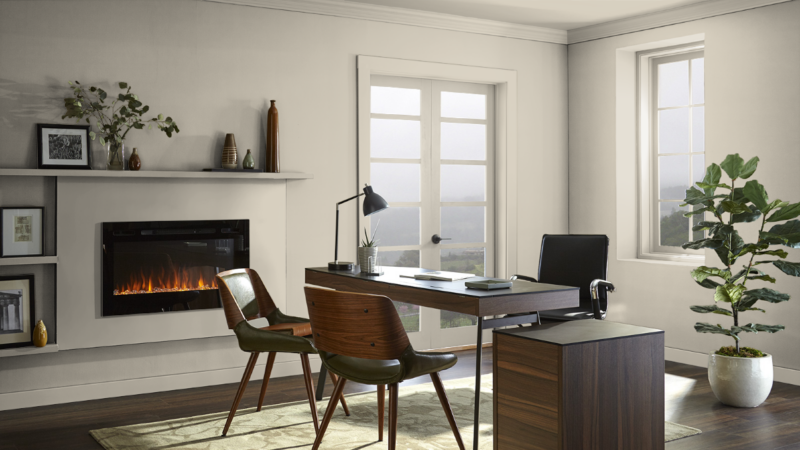 The Ginger tea shade of Behr Beige is perfect to create a faint palette of jungle vibes. This color goes well with light shades of green such as Sage green, Khaki, and olive green. So, if you are looking for calm vibes with a warm touch, Behr Ginger tea is a perfect choice that can offer you a lot more. This color shade is a good option to paint the walls of the Study room, work room, office walls, workspace, rest room, or even living room.
If you love resting and sleeping, then you know no other color beats the vibes of ginger tea shade. It offers the same vibes you get while resting in the lap of calm and soothing nature. The Spanish sand vibes, the faint jungle color palette, and the slightly warm tone make this color unique and a better shade than many others.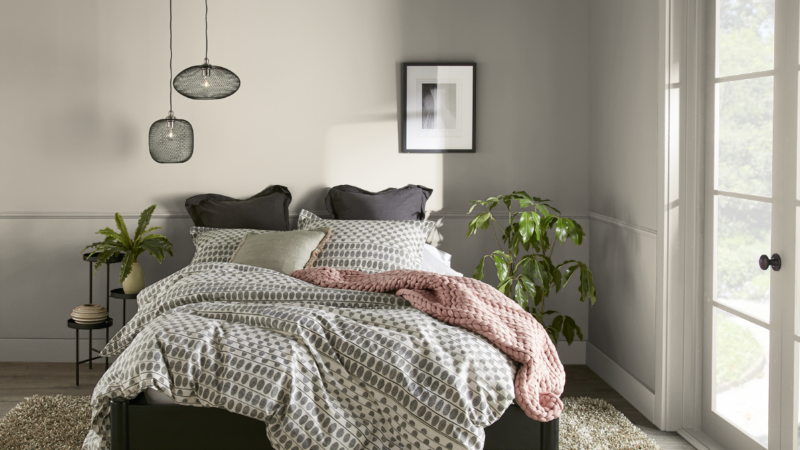 The soft paint tone mixed with the light touch of honey and gold creates the warm and creamy look used as the cottage white paint color. This ideal neutral gue of white tone creates sophisticated accents in dining and living rooms, offering an inviting and homely look. It is the perfect shade that falls between warm and cool, which makes it different from other beige shades.
With this color shade, you can paint a home, office, or any room or wall, irrespective of the place and workspace. This color emanates peaceful vibes with a touch of warmth and also works wonders in the guest room or bedroom. You can create timeless and alluring vibes with this paint. You can easily pair this color with witty reg dark teal and purple, creating pale and dramatic accents.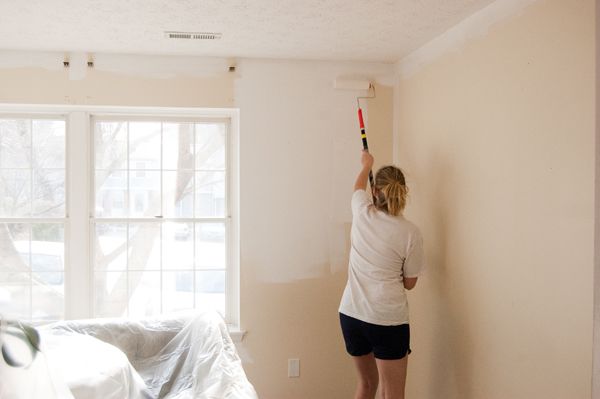 Final Thoughts
Everybody wants to create a homely, welcoming feeling when selecting the paint color and painting the walls. Selecting the right paint color tone that goes well with your furniture sets, the room's interior design, and other accessories and perfectly complimenting the other secondary or minor colors is the way to get there.
This post showed you 13 Popular Behr Beige paint colors for a warm aesthetic which will help you make your room walls welcoming and homely instead of boring vibes. This post has covered a wide variety of beige shades from Spanish sandto Mocha form, Antique white, off-white, Even Better Beidge, Cameo white, Cottage white, and much more to help you select the paint color that goes well with your room interior and other settings.
If you want more recommendations and ways to improve your home interior, sign up to get the best strategies directly to your inbox.
Sierra Rivera, a passionate home decor enthusiast, runs the popular blog CozyCottageCute.com. Sierra shares decor tips, DIY projects, and personal insights. Off the blog, she's often at antique markets or redecorating corners of her own space.